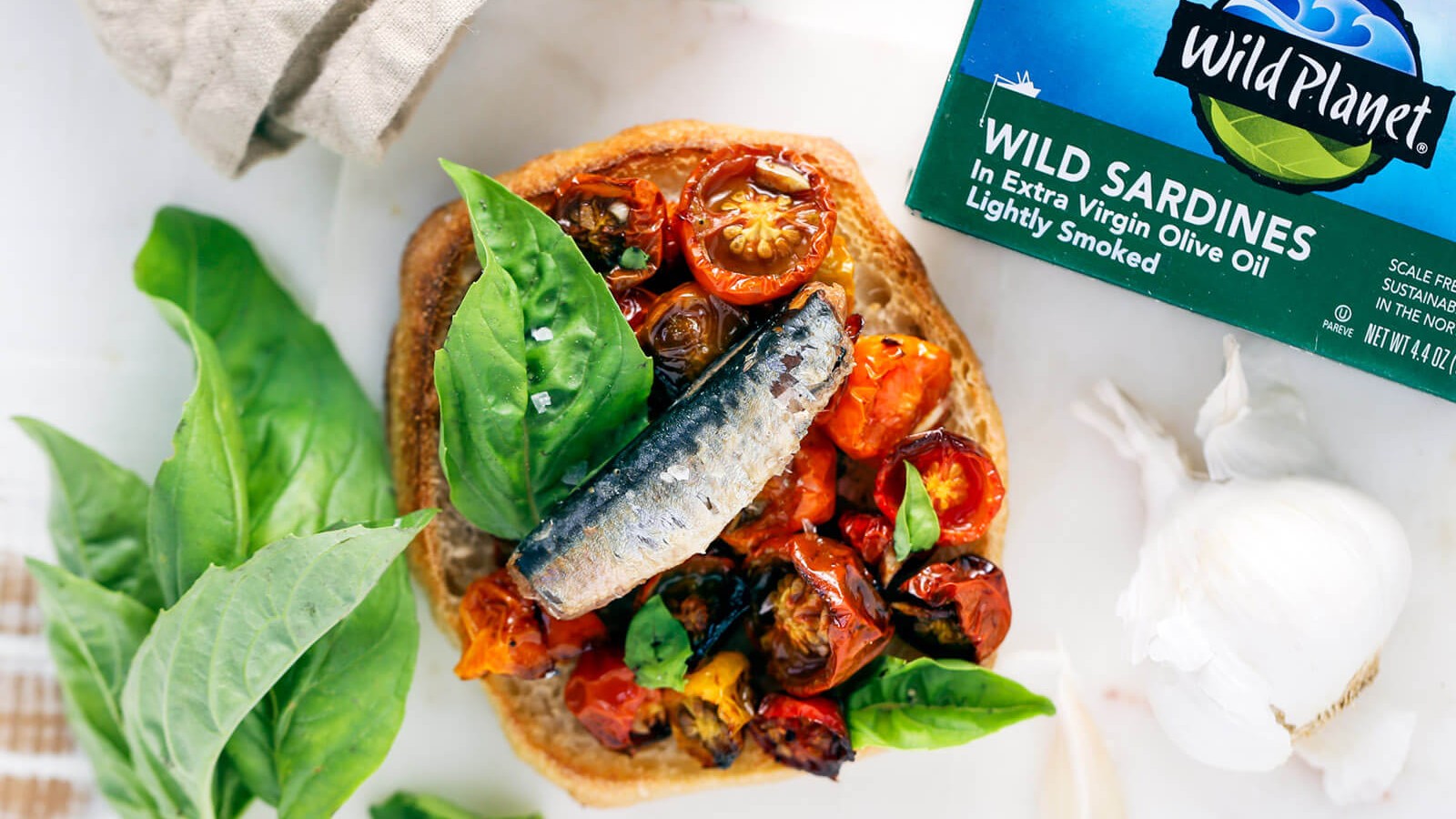 Ingredients
1 cup halved cherry tomatoes
1 garlic clove, finely chopped
1 Tbsp balsamic vinegar
1 tsp olive oil
1 slice ciabatta bread, toasted
Fresh basil
Sea salt
SHOP ALL WILD PLANET PRODUCTS
Directions
Preheat oven to 375 degrees F.

Line a baking sheet with parchment paper and place tomatoes onto sheet.

Sprinkle garlic over tomatoes, then drizzle balsamic vinegar and olive oil.

Toss together to combine, then spread tomato mixture into an even layer, cut-side up.

Roast in oven for 25-30 minutes or until soft and just starting to caramelize.

Top ciabatta toast with tomato mixture, 1-2 Wild Sardines, fresh basil and sea salt to taste.