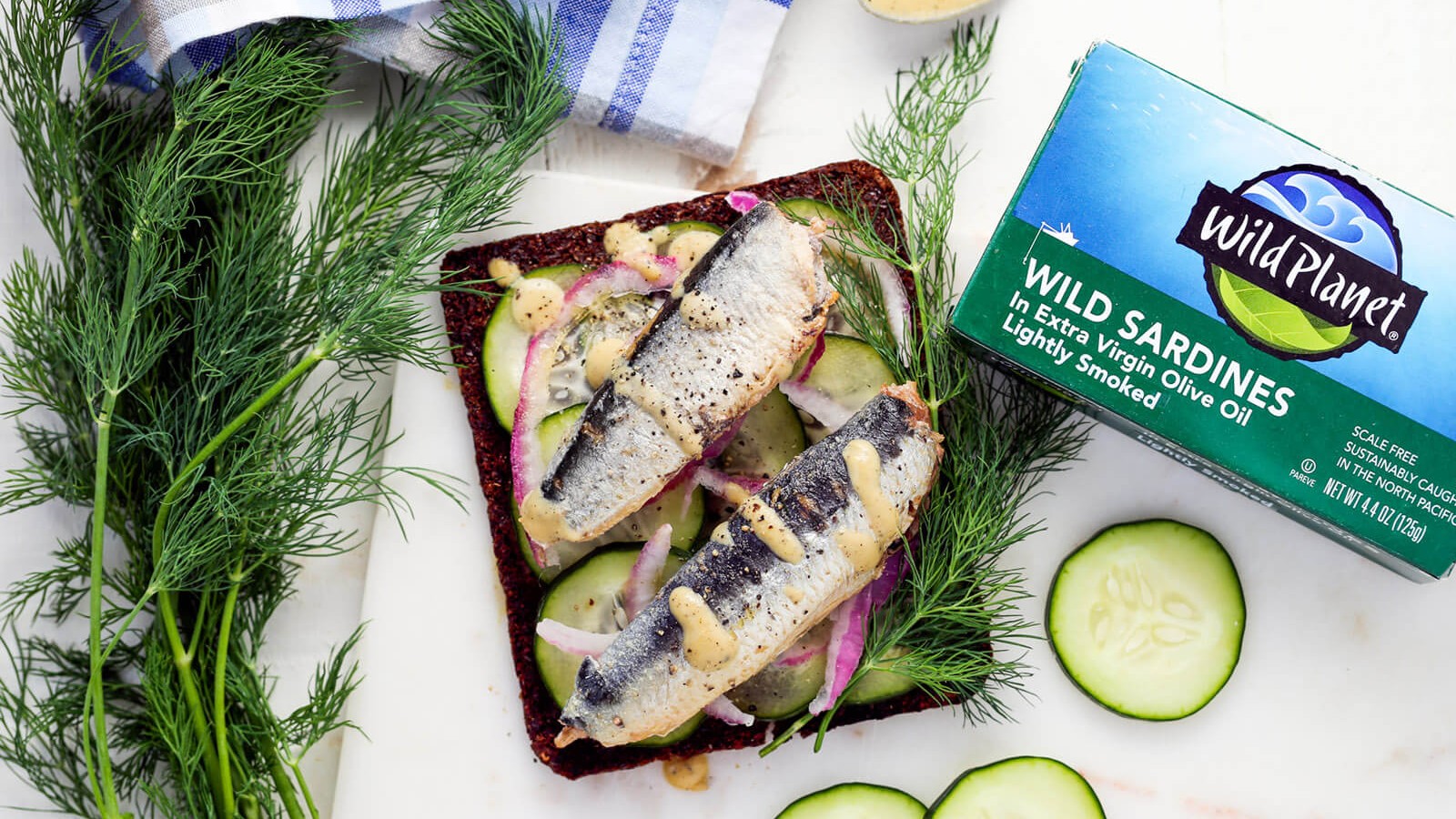 Ingredients
Quick-pickled cucumbers

1/2 cucumber, thinly sliced into rounds
1/2 cup water
1/2 cup apple cider vinegar
Pinch of salt

Mustard vinegar sauce

1 Tbsp Dijon mustard
1 tsp apple cider vinegar
1/2 tsp lemon juice
Salt and pepper to taste

Tartine

1 slice pumpernickel bread, toasted
Thinly sliced red onion, to taste
1 sprig fresh dill or 1/2 tsp chopped fresh dill
Black pepper, to taste
SHOP ALL WILD PLANET PRODUCTS
Directions
Place cucumber slices in a small bowl. Add water, apple cider vinegar and salt. Allow to sit for at least 10 minutes.

Meanwhile, in a separate bowl, stir together mustard vinegar sauce ingredients and set aside.

On top of toast, layer pickled cucumbers, red onion, 1-2 Wild Sardines, dill, and black pepper.

Finish with a drizzle of mustard vinegar sauce.