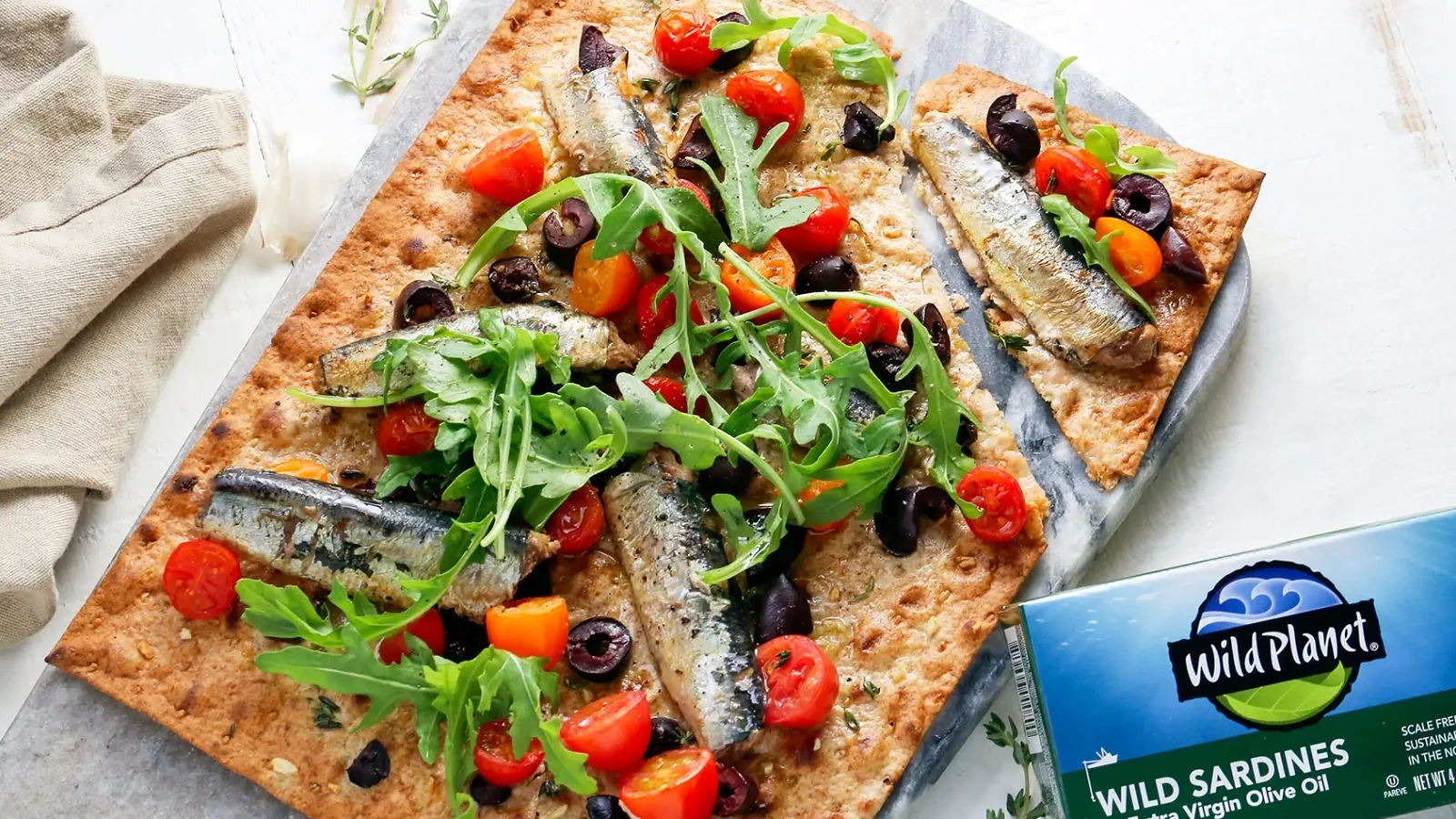 Ingredients
1 Tbsp olive oil
1 clove garlic, minced
1 flatbread or lavash
3-4 Kalamata olives, thinly sliced
1/2 cup cherry tomatoes, halved
3 sprigs fresh thyme leaves
1/2- 1 cup arugula
Freshly ground black pepper
SHOP ALL WILD PLANET PRODUCTS
Directions
Preheat oven to 350 degrees F.

In a small bowl, mix together the olive oil and minced garlic. Brush over the flatbread.

On top, arrange the sliced Kalamata olives, cherry tomatoes and fresh thyme leaves.

Bake in the oven just until edges are a light golden brown.

Remove from the oven and top with Wild Planet Wild Sardines in Extra Virgin Olive Oil, arugula and freshly ground black pepper.

Enjoy as a meal or cut into pieces as an appetizer!