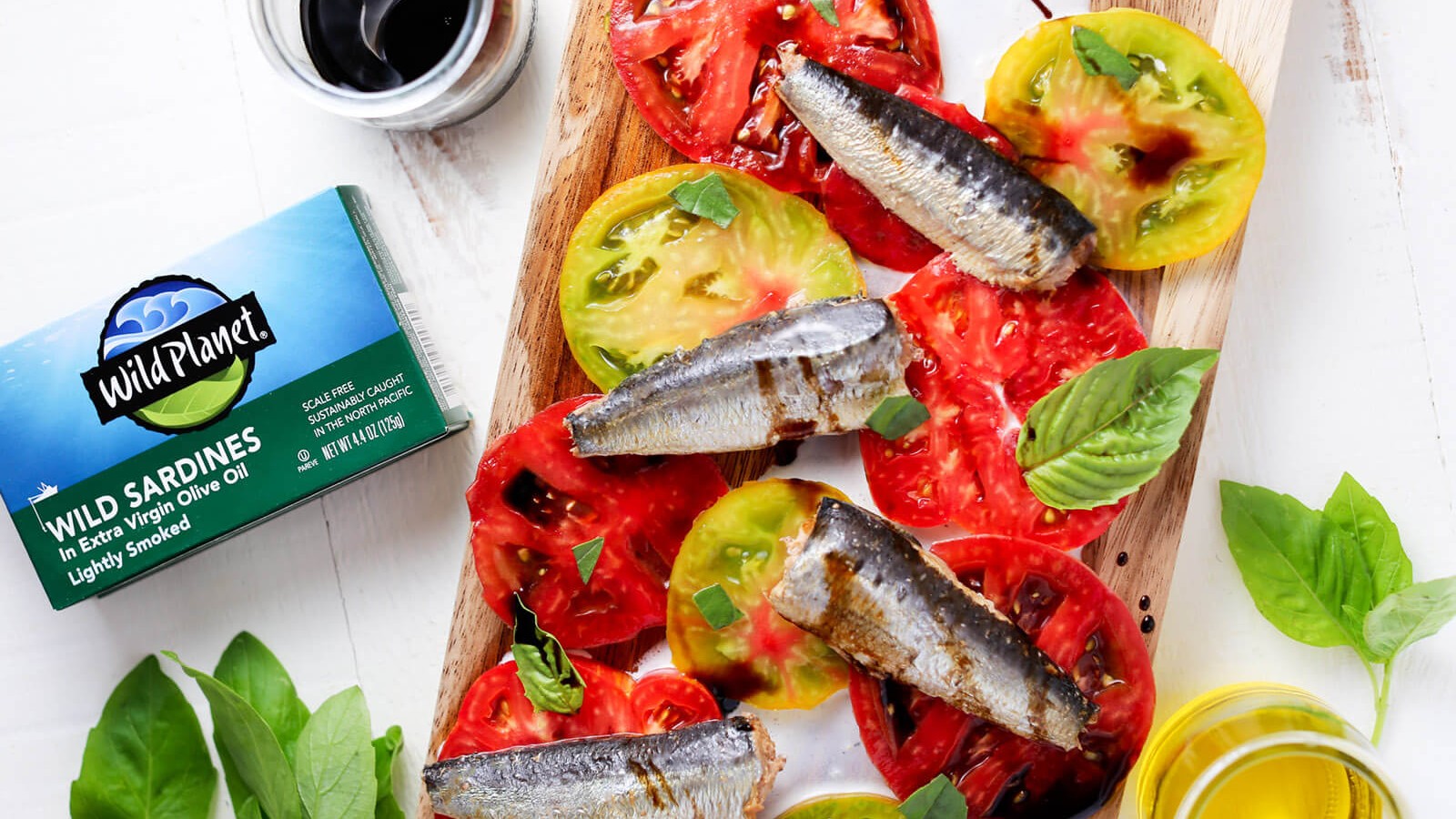 Ingredients
1 head garlic, roasted
1/4 cup half and half
Sea salt and freshly ground pepper
2 lbs large, ripe tomatoes, cut into 1/4" slices
1/4 cup fresh basil leaves, coarsely torn
2 tsp balsamic vinegar
4 Tbsp extra virgin olive oil
SHOP ALL WILD PLANET PRODUCTS
Directions
Combine six cloves of roasted garlic with half and half in a mini food processor. Puree until smooth, season with salt and pepper. Retain the remainder of roasted garlic cloves for another use.

Spoon the garlic puree onto a serving platter and arrange tomatoes in a single layer over the puree.

Arrange sardines over tomatoes, sprinkle basil over top.

Drizzle with balsamic vinegar and extra virgin olive oil.

Season with additional salt and ground pepper.