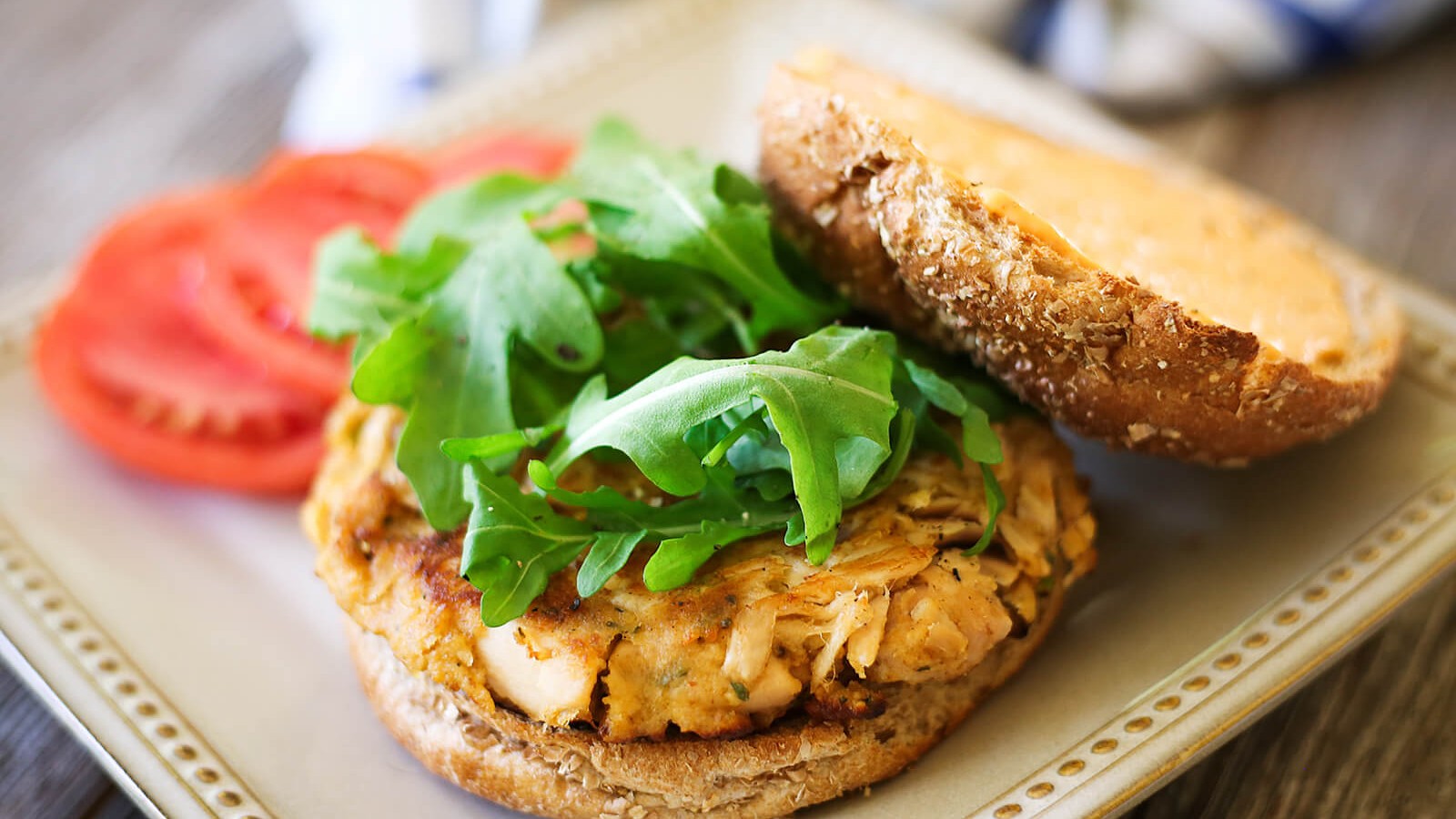 Ingredients
–OR–

1/4 cup finely chopped red onion
1/4 cup finely chopped celery
1 tsp Greek yogurt
1 tsp Mayonnaise
1 Tbsp Sriracha
1/2 tsp Dijon mustard
1 egg
1/2 tsp freshly cracked black pepper
1/2 cup bread crumbs

For Garnish

Toasted whole wheat buns
1 tsp mayonnaise and 1 tsp Sriracha, combined
Fresh arugula
Sliced tomato (optional)
SHOP ALL WILD PLANET PRODUCTS
Directions
Place tuna and natural juices from the cans into a large bowl; gently flake tuna into large chunks with a fork.

Add remaining ingredients and gently fold all together.

Spoon the tuna mixture into approximate 1/2 cup portions and gently form into patties.

Place each patty into an oiled skillet or pan over medium heat.

Cook for 4-5 minutes on each side, or until golden brown.

Remove from heat.

Spread the mayonnaise-sriracha mixture onto each toasted bun.

Top with a tuna burger, and then top with fresh arugula and sliced tomato.