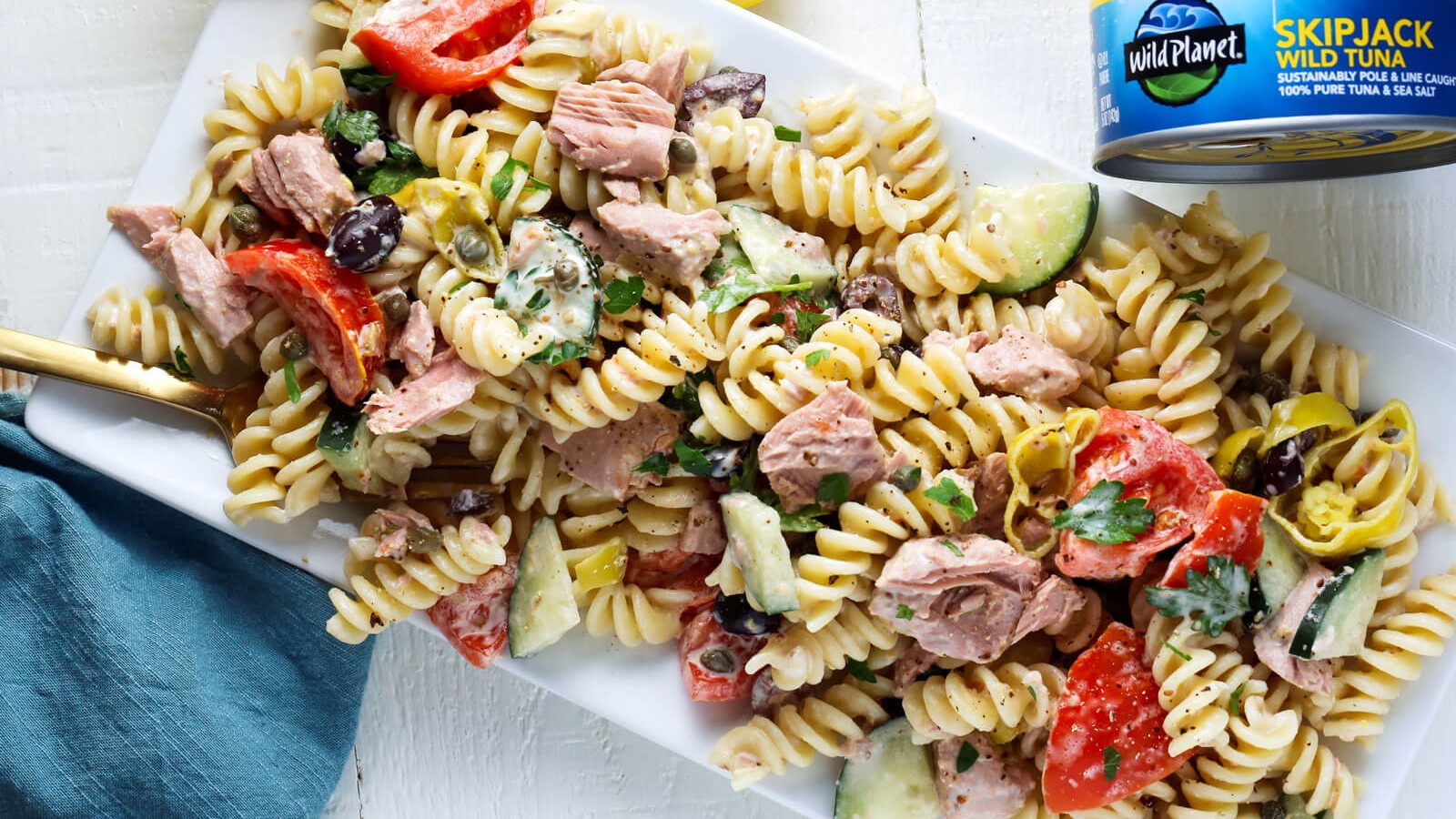 Ingredients
Salad Ingredients

6oz uncooked fusilli or rotini pasta

–OR–

1 Roma tomato, cut into bite-sized pieces
1/4 cup roughly chopped Kalamata olives
1/3 cup chopped cucumber
3-4 pepperoncini peppers, chopped
1 Tbsp capers
1/4 cup chopped fresh parsley, plus extra for garnish

Dressing Ingredients

3 Tbsp mayonnaise
2 tsp Dijon mustard
1 Tbsp lemon juice
Salt and pepper, to taste
SHOP ALL WILD PLANET PRODUCTS
Directions
Cook pasta according to package directions, drain, rinse under cold water in colander until cool, then set aside in large bowl.

In a smaller bowl, mix together ingredients for dressing and set aside.

Into the bowl with the pasta, add tuna, tomato, olives, cucumber, pepperoncini peppers, capers, and parsley.

Lightly toss together.

Then add dressing and toss until thoroughly incorporated.

Top with additional fresh parsley and serve.