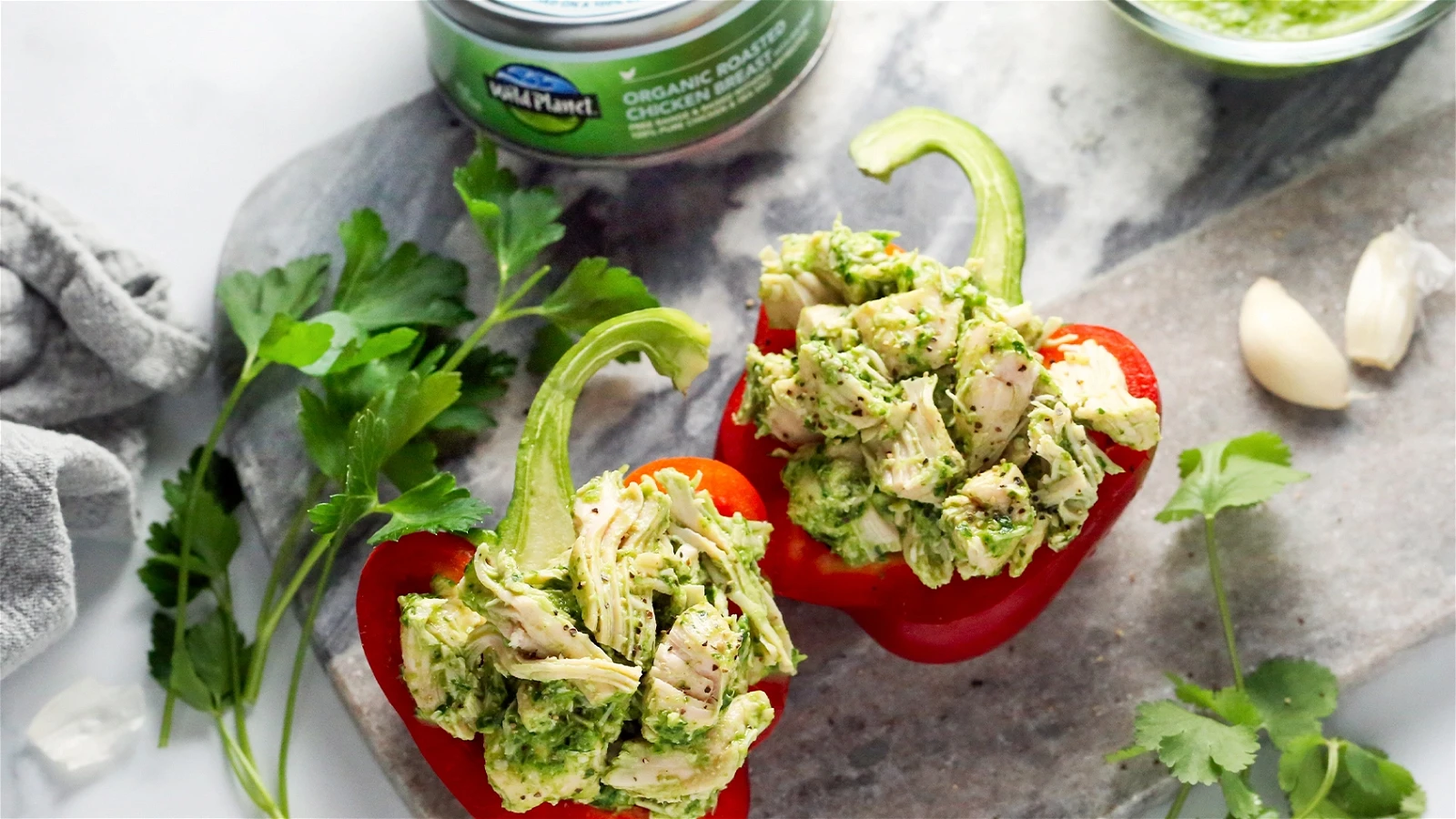 Ingredients
1 bunch cilantro, leaves and stems

1/2 bunch parsley, leaves and stems

3 cloves garlic

1/4 cup vinegar

2-3 Tbsp olive oil

Sea salt and freshly ground pepper, to taste
SHOP ALL WILD PLANET PRODUCTS
Directions
Place chicken and natural juices from can into small bowl. Flake with fork into bite size pieces and stir to incorporate the juices. Set aside.

Place cilantro and parsley in bowl of a food processor. Pulse two or three times to coarsely chop.

Add garlic and vinegar. Process until smooth.

With motor running, drizzle in olive oil and process until fully blended, adding more vinegar and/or olive oil as necessary to taste and to achieve a dressing-like consistency.

Season with salt and pepper.

Stir some of the chimichurri into the chicken, reserving remainder for another use.

Serve chicken salad atop salad greens, stuffed into an avocado half or red bell pepper.