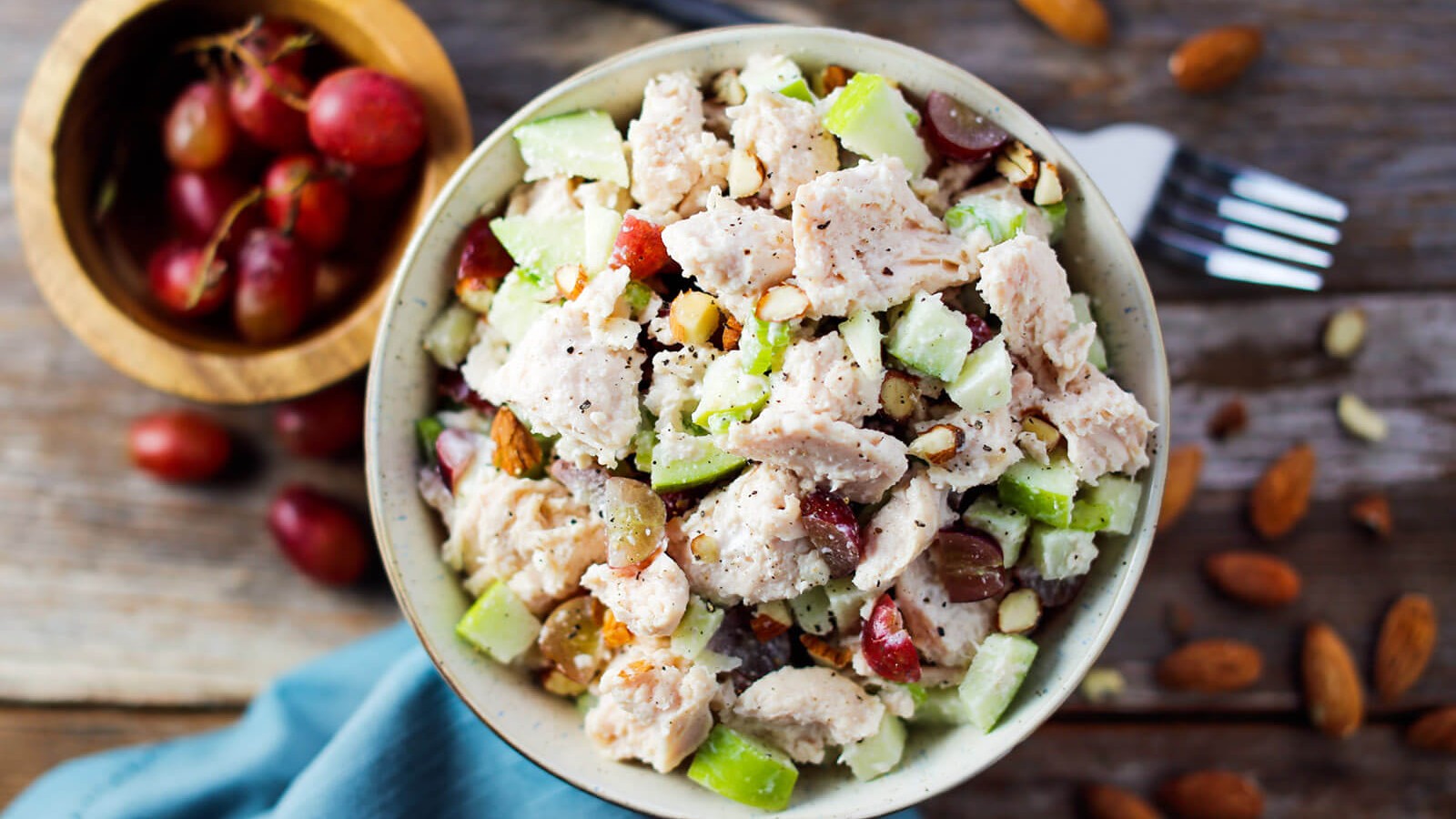 Ingredients
1/4 cup quartered red grapes
2 Tbsp chopped Granny Smith apple

1 tsp finely chopped celery

1 tsp chopped almonds

1 Tbsp plain Greek yogurt
1 Tbsp mayonnaise
Freshly ground pepper, to taste.
SHOP ALL WILD PLANET PRODUCTS
Directions
Remove Wild Planet Organic Roasted Chicken Breast from can and place in a bowl. Reserve can juices for another use*.

Lightly flake chicken breast with a fork, creating bite size pieces.

Add red grapes, Granny Smith apple, celery and almonds to chicken pieces.

In a separate bowl, whisk together Greek yogurt and mayonnaise.

Pour over chicken.

Stir gently to combine.

Season with ground pepper, serve.