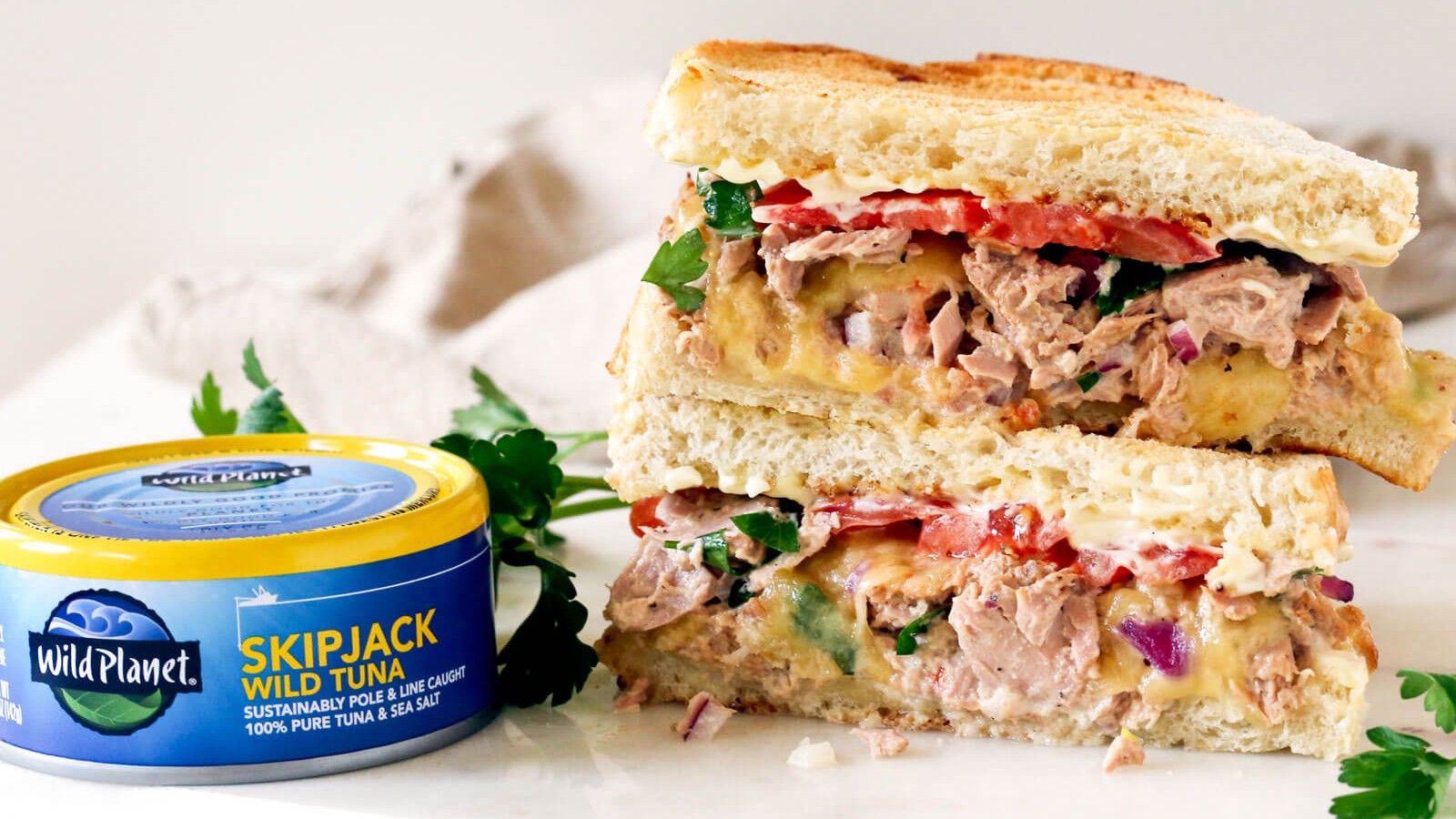 Ingredients
–OR–

2-3 Tbsp mayonnaise
1 tsp Dijon mustard
1/4 cup red onion
2 Tbsp chopped fresh parsley
Salt and pepper to taste
4 slices sourdough bread
2 Tbsp butter
4 slices cheddar cheese
1 tomato, thinly sliced
SHOP ALL WILD PLANET PRODUCTS
Directions
In a medium sized bowl, gently mix together tuna, mayonnaise, mustard, red onion, parsley, and salt and pepper.

Butter one side of each slice of bread.

With buttered side down, add half tuna mixture onto one slice of bread.

Top with cheese and sliced tomato.

Place second slice of bread on top with buttered portion facing the outside.

Repeat with remaining ingredients to assemble additional sandwich.

Heat skillet over low heat.

Place sandwiches in skillet and cook until cheese is melted and bread is golden brown, flipping sandwiches over halfway through.