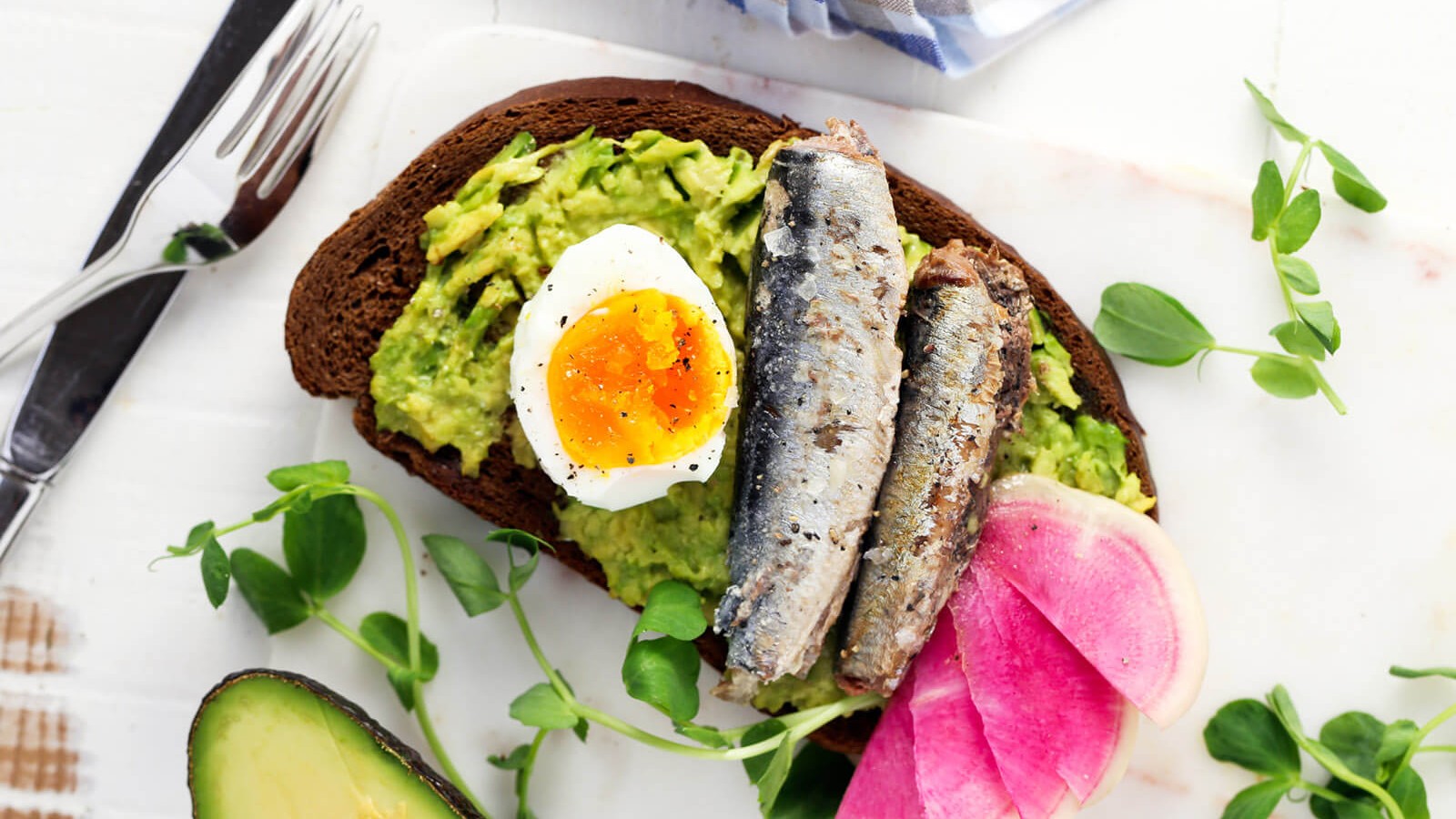 Ingredients
1 egg
1/2 avocado
1 slice rye bread, toasted
Micro-greens
1/2 watermelon radish, sliced
Salt and pepper, to taste
SHOP ALL WILD PLANET PRODUCTS
Directions
Bring a pot of water to boil and place egg in water.

Cook for about 7-8 minutes, then immediately place cooked egg in ice water.

Mash avocado on toast with a fork, evenly covering toast.

Peel cooled egg and cut in half.

Place egg halves on toast along with 1-2 Wild Sardines.

Add micro-greens, sliced radish, salt and pepper.