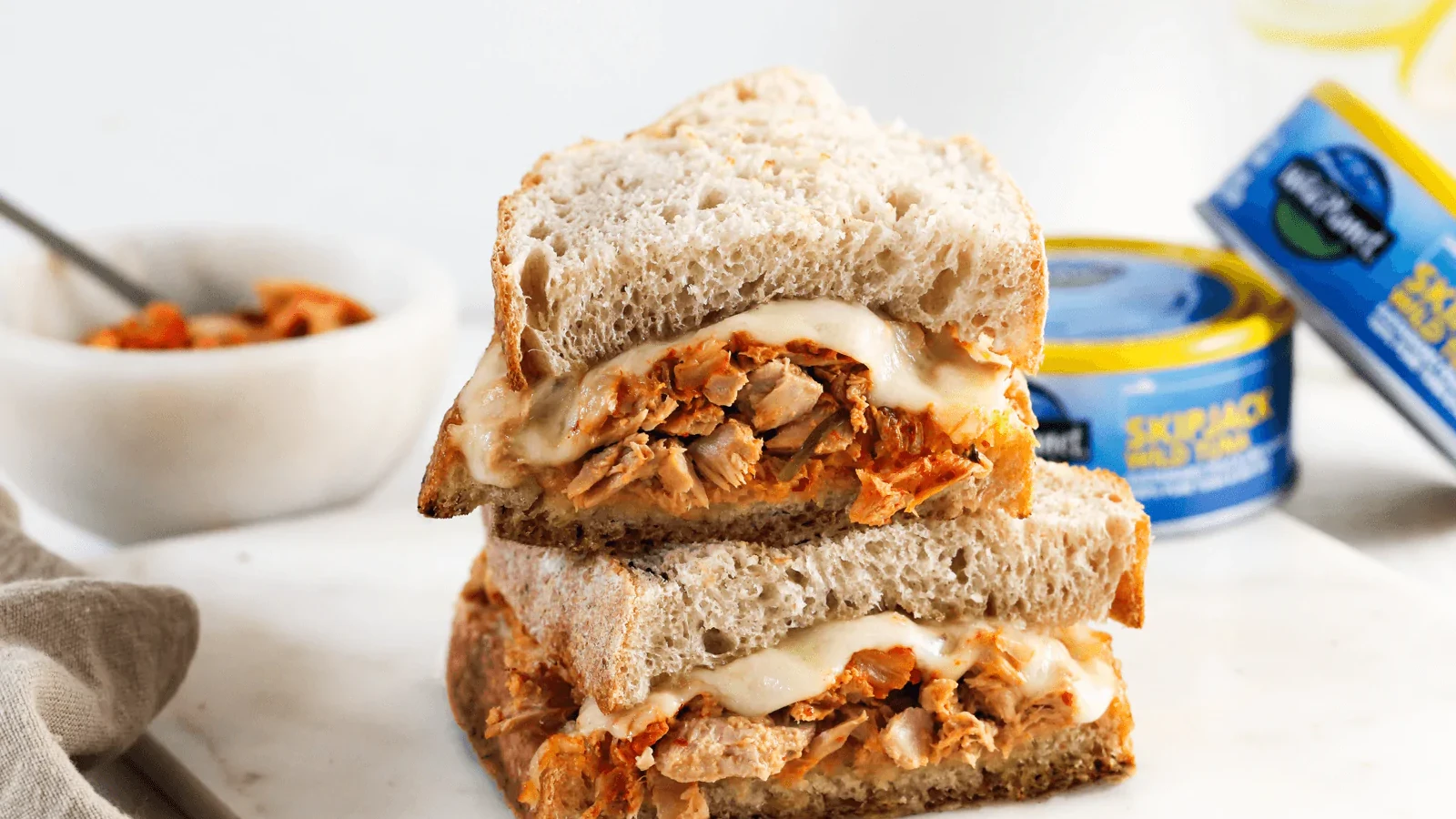 Our Spicy Tuna Melt Sandwich comes with flavorful ingredients that is healthy and hearty including our very own Wild Planet Skipjack Wild Tuna

Ingredients
1 Tbsp sriracha mayonnaise

4 Tbsp kimchi, chopped

4 slices sourdough bread
2 slices Muenster cheese
2 Tbsp olive oil
Directions
Place tuna and natural juices from the can into medium bowl. Flake with a fork and incorporate natural juices back into the tuna.

Add sriracha mayonnaise and 1 tablespoon of kimchi.

Mix until well combined.

Spread 1/2 tuna mixture onto one slice of bread.

Top with 1 tablespoon kimchi.

Add 1 slice of cheese and the second bread slice.

Repeat with remaining ingredients to make second sandwich.

In a large skillet, heat olive oil over medium heat. Place sandwiches in skillet and cook until the cheese is melted, about 4 minutes per side.