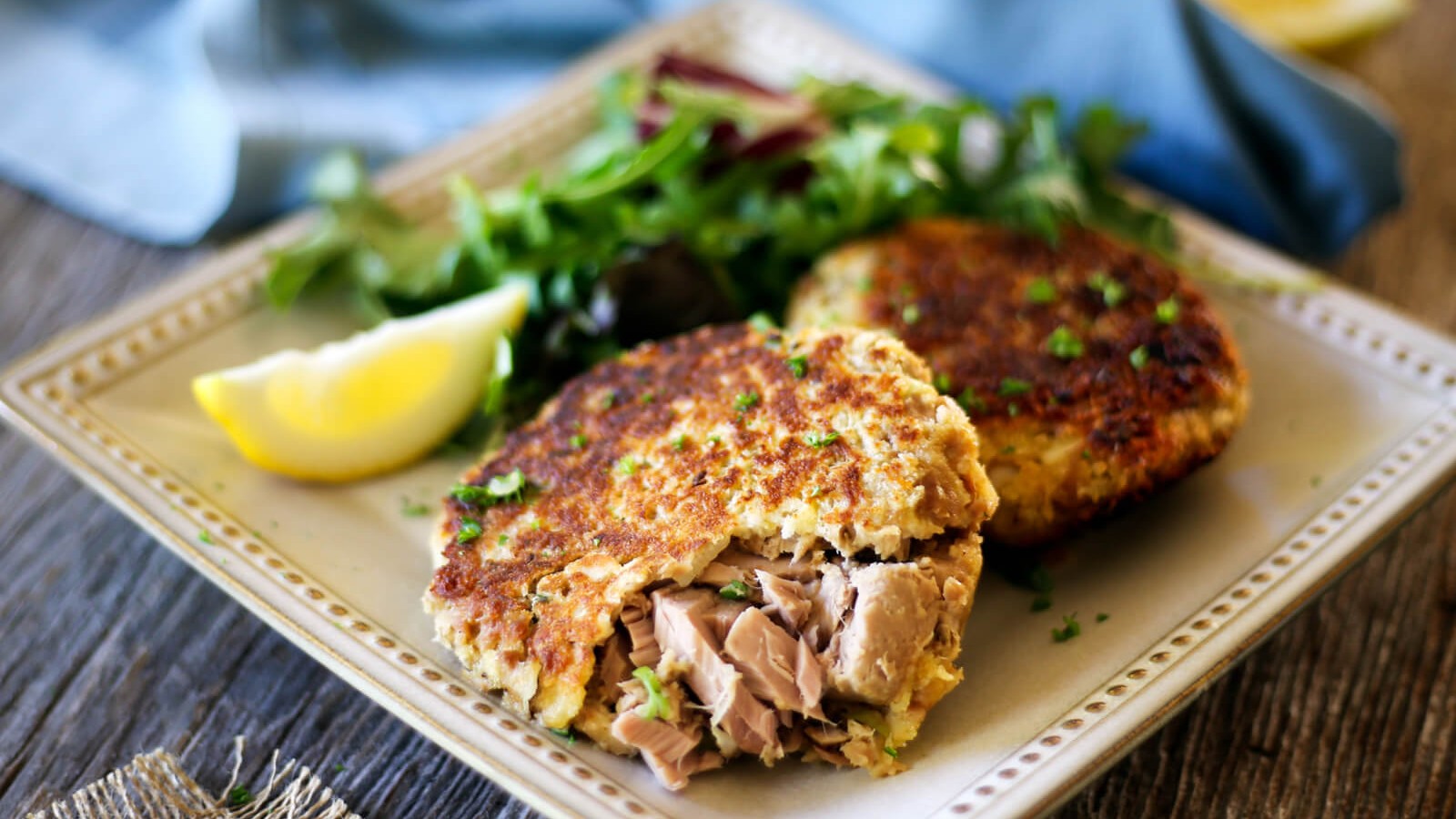 Ingredients
–OR–

1/4 cup chopped white onion
1/4 cup chopped scallions
2 eggs, beaten in separate bowls
2 Tbsp flour
1/4 tsp freshly ground black pepper
1 cup Panko breadcrumbs
Olive Oil
Fresh lemon

Mixed salad greens
SHOP ALL WILD PLANET PRODUCTS
Directions
Gently flake cans of tuna. Mix together with chopped onion, scallions, one beaten egg, flour, and black pepper until thoroughly combined. Heat a bit of oil in a frying pan over medium heat.

Shape tuna mixture into balls and flatten into round cakes. Dip into the other bowl of beaten egg, then coat with a light layer of Panko breadcrumbs.

Cook the tuna cakes until each side is crispy and golden brown (3-5 minutes on each side). Continue with remaining tuna mixture. Top with a squeeze of fresh lemon juice and serve on a bed of mixed salad greens.