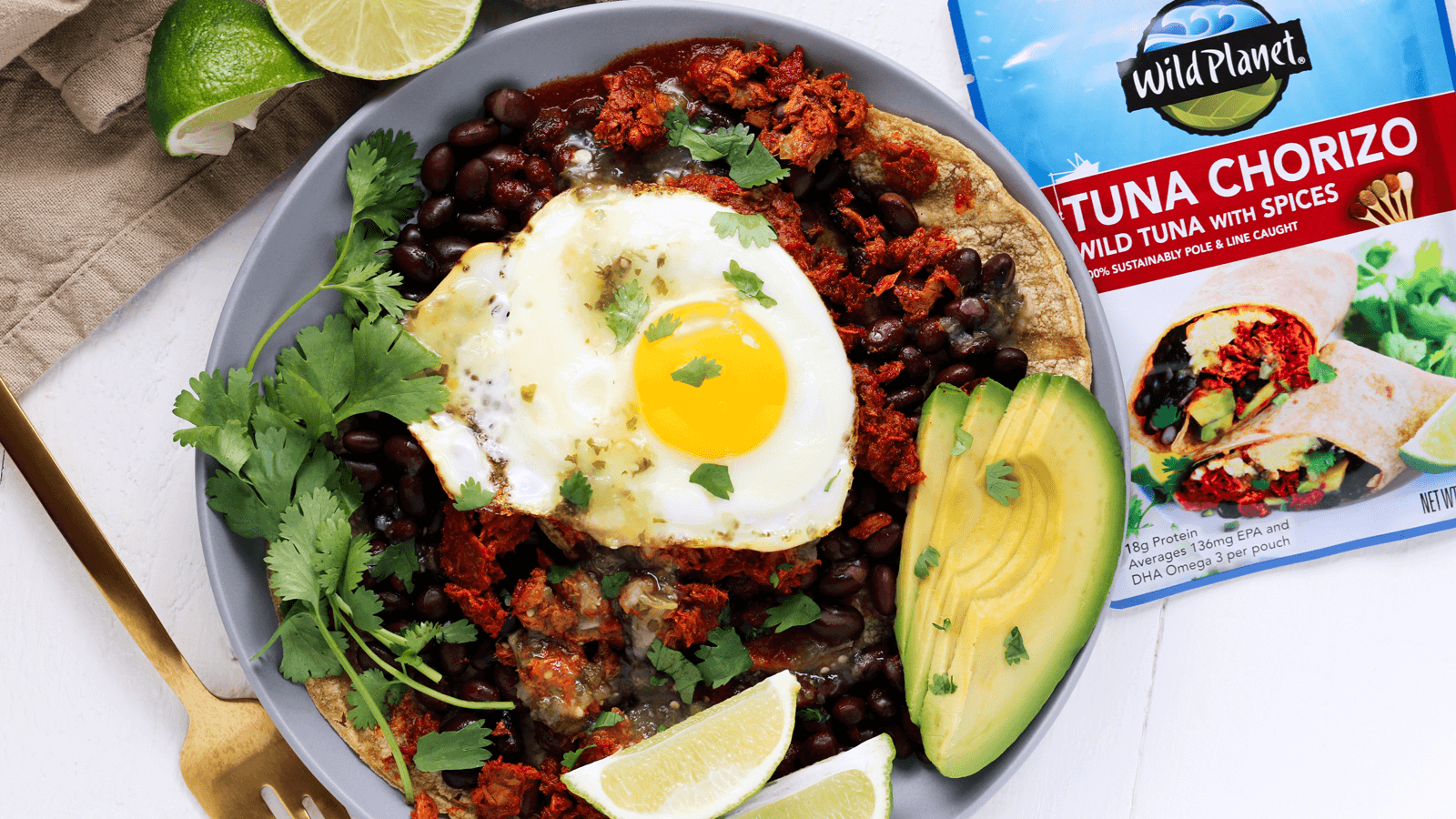 Ingredients
2 small corn tortillas
1/2 cup black beans
1/4 cup red salsa
1-2 Tbsp olive oil
2 eggs
1/2 of an avocado, sliced
1/4 cup salsa verde
2 Tbsp chopped cilantro
Juice of 1 fresh lime
SHOP ALL WILD PLANET PRODUCTS
Directions
Sauté the black beans and Tuna Chorizo together in a pan until heated.

Fry eggs sunny side up in olive oil until egg whites are set. In a hot pan without any oil, heat tortillas for about one minute on each side, then place onto a plate.

Atop the tortillas, place black beans and Tuna Chorizo, a drizzle of red salsa, fried eggs, avocado slices, salsa verde, chopped cilantro, and fresh lime juice.

Serve immediately.