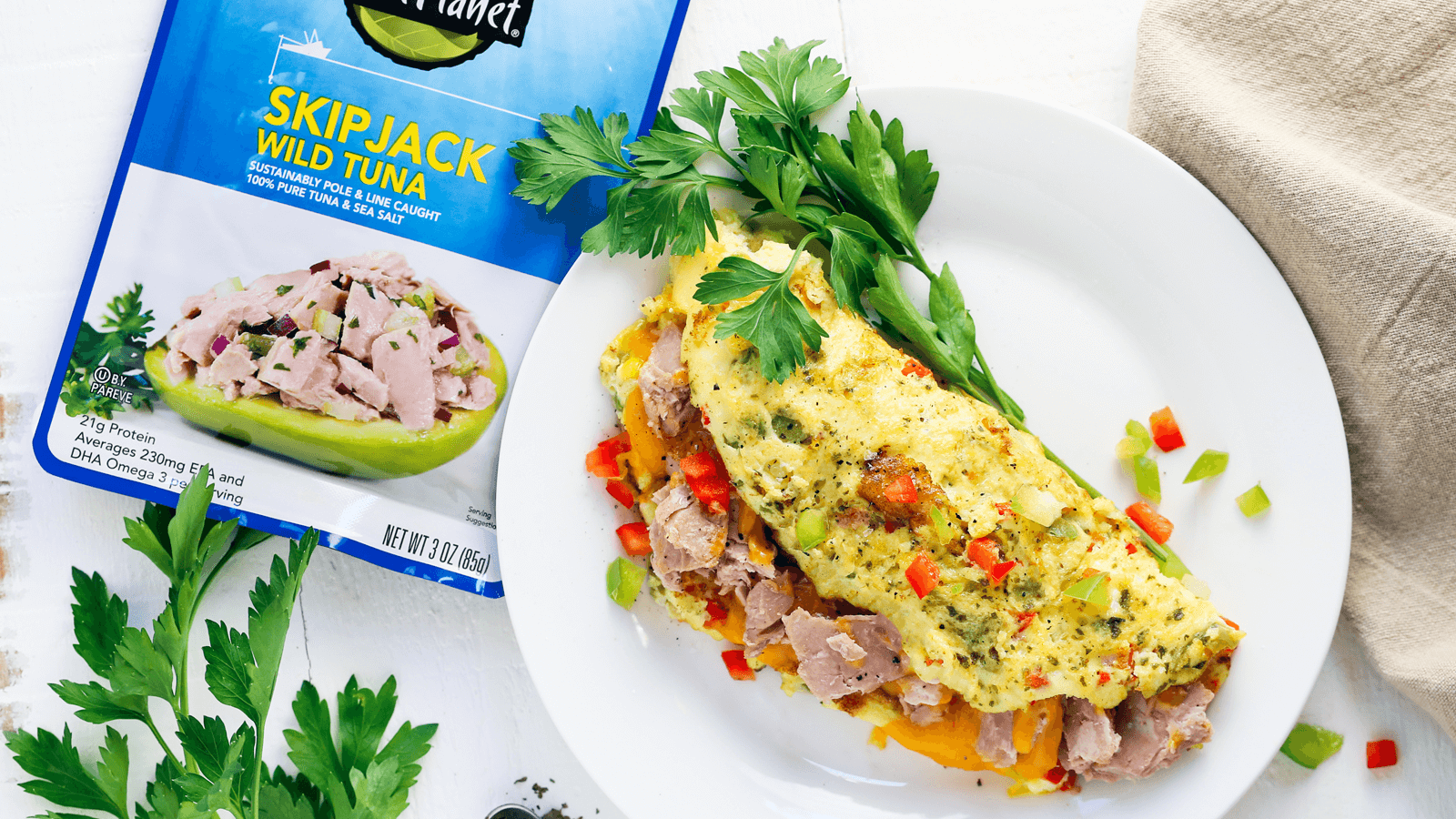 Ingredients
2 eggs
1 Tbsp milk
1/8 tsp dried dill, parsley or chives
1 Tbsp olive oil
2 Tbsp mixed bell pepper, diced
1 Tbsp Vidalia onion, diced
1/4 cup shredded cheddar cheese (optional)
Salt and pepper, to taste
Fresh parsley, for serving
SHOP ALL WILD PLANET PRODUCTS
Directions
Break up tuna within pouch to incorporate the natural juices and set aside.

In small bowl, beat together eggs, milk and herbs. Set aside.

Place olive oil in non-stick frying pan over medium heat.

Sauté peppers and onions until slightly softened, about 3 minutes, then stir into bowl of beaten egg mixture.

Using same pan, reduce heat to low and pour in egg mixture.

Cook eggs to desired doneness and then add tuna and shredded cheese (if using) atop egg on one side of the pan.

Fold egg over mixture and cook one more minute, to melt cheese.

Transfer to a plate and season with salt and pepper.

Top with fresh parsley and serve immediately.