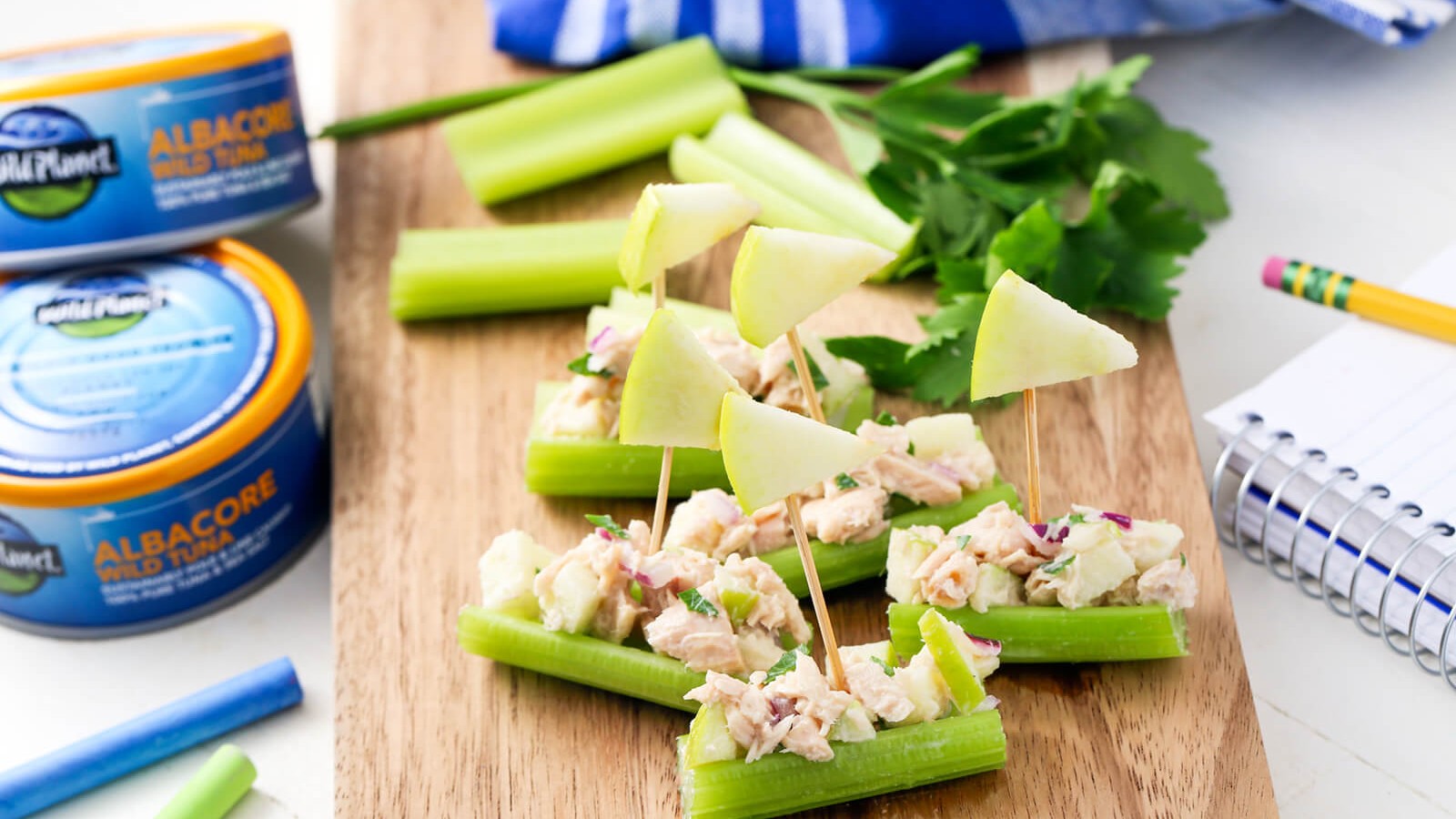 Ingredients
2 celery ribs

–OR–

2 tsp mayo
2 tsp lemon juice
2 Tbsp diced apples

2 tsp chopped fresh parsley

2 slices of apple, cut into triangles
SHOP ALL WILD PLANET PRODUCTS
Directions
Cut the celery into 2-inch long pieces.

Empty the undrained can of tuna into a bowl.

Break up the tuna and reincorporate the natural juices.

Add the mayo, lemon juice, diced apples, and chopped parsley and mix.

Fill each of the cut celery sticks with the tuna mixture.

Place each of the triangular pieces of apple onto toothpicks and place one on each tuna celery boat.