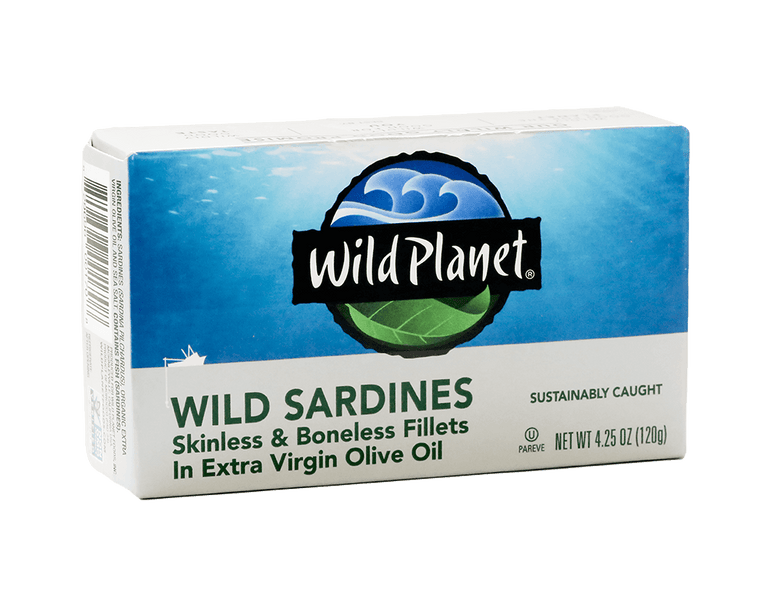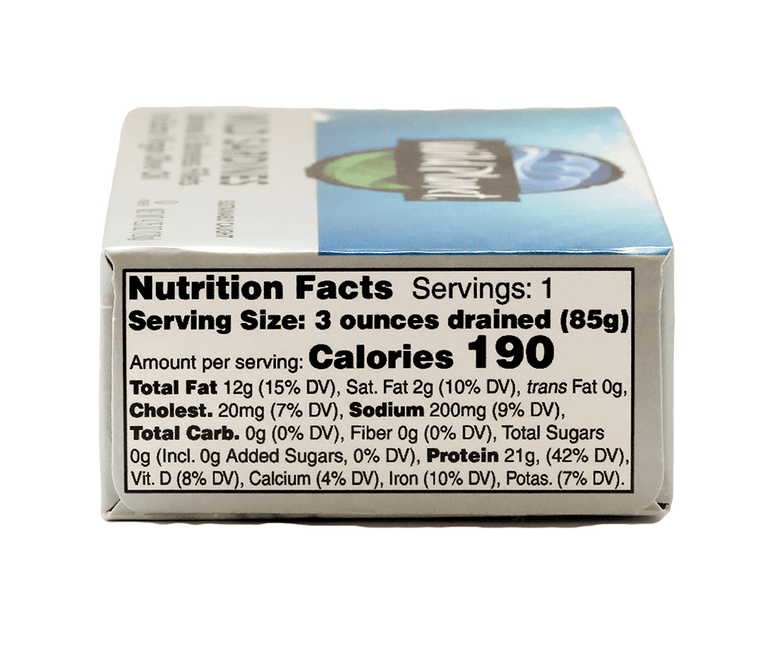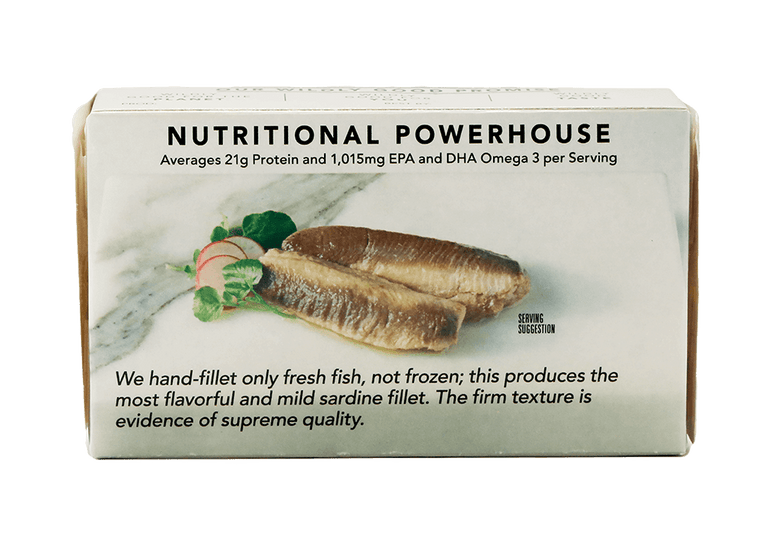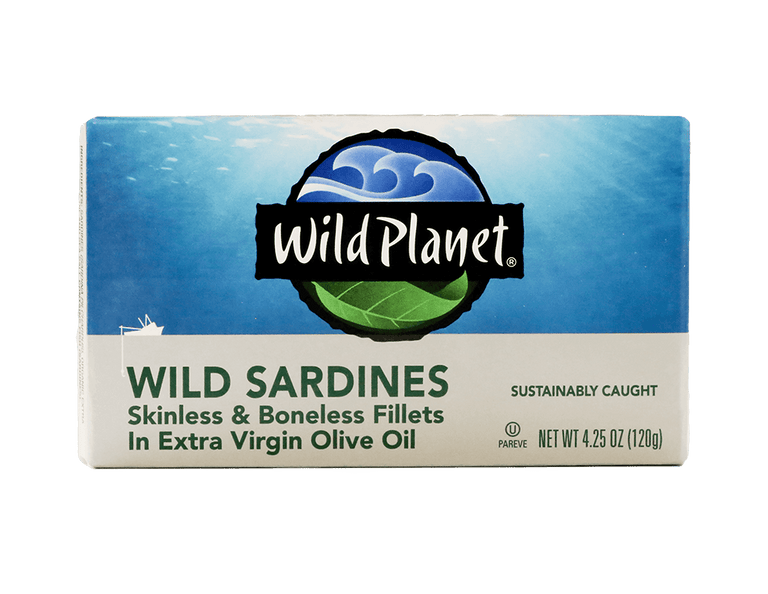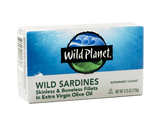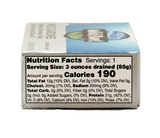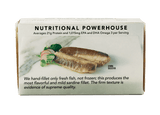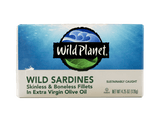 Wild Sardines Skinless & Boneless Fillets In Extra Virgin Olive Oil
4.25oz Can
Single-species purse seine methods that virtually eliminate unintended bycatch. Any incidental bycatch of other species is fully retained and utilized. Nothing is discarded.
*Fish Aggregating Devices (FADs) are man-made objects that attract fish often outside of the targeted species causing unintentional bycatch FADs* are never used.
Ingredients: Sardines (Sardina pilchardus), organic extra virgin olive oil, sea salt
Our sardines are harvested in the Atlantic Ocean, working with well-managed fisheries in Morocco that practice sustainable harvesting of targeted free-swimming schools of sardines.
Kosher
Gluten-Free
Hand-filleted, Skinless and Boneless
Hand-filleted with great care and attention to detail, our skinless and boneless wild sardines have a firm texture and a mild, delicious flavor.
These nutritional powerhouses are packed in organic extra virgin olive oil with a touch of sea salt.
Nutrition

1
3oz (85g) drained
190
12g (15% DV)
2g (10% DV)
0g
20mg (7% DV)
200mg (9% DV)
0g (0% DV)
0g (0% DV)
0g (incl. 0g Added Sugars, 0% DV)
21g (42% DV)
8% DV
4% DV
10% DV
7% DV
1,015mg
Shipping & Returns

For one-time purchases, an order threshold of $75 is required for free shipping. Orders below the threshold will have a $10 flat rate shipping fee added. For all Subscribe & Save orders, customers will always receive free shipping within the continental U.S.

If you are not entirely satisfied with your purchase, the product can be returned within 30 days of the original purchase of the product. A new product may be exchanged for another product or returned for a refund. You will need to contact our Customer Service team before sending the product back to us. Unfortunately, sale items cannot be refunded. Only regular price items can be refunded. For more details, please view Our Policies.
Best sardines on the market!

These sardines are by far better than other sardines you will find and love that the olive oil is organic. Try them...you won't be disappointed!

Excellent Sardines

Toasted a slice of Rye bread! Brushed the bread with Mayo mustard blend. Put the sardines on the the Rye, chopped some onion to top it, and put a few drops of franks hot sauce ! A cold beer is in order!

Stephen H.

Verified Buyer

great neptune's trident! what a treat!

A very tasty product, I enhance the sardines with hot sauce and soy sauce. With toast I get a fine meal.
Reviews Loaded
Reviews Added