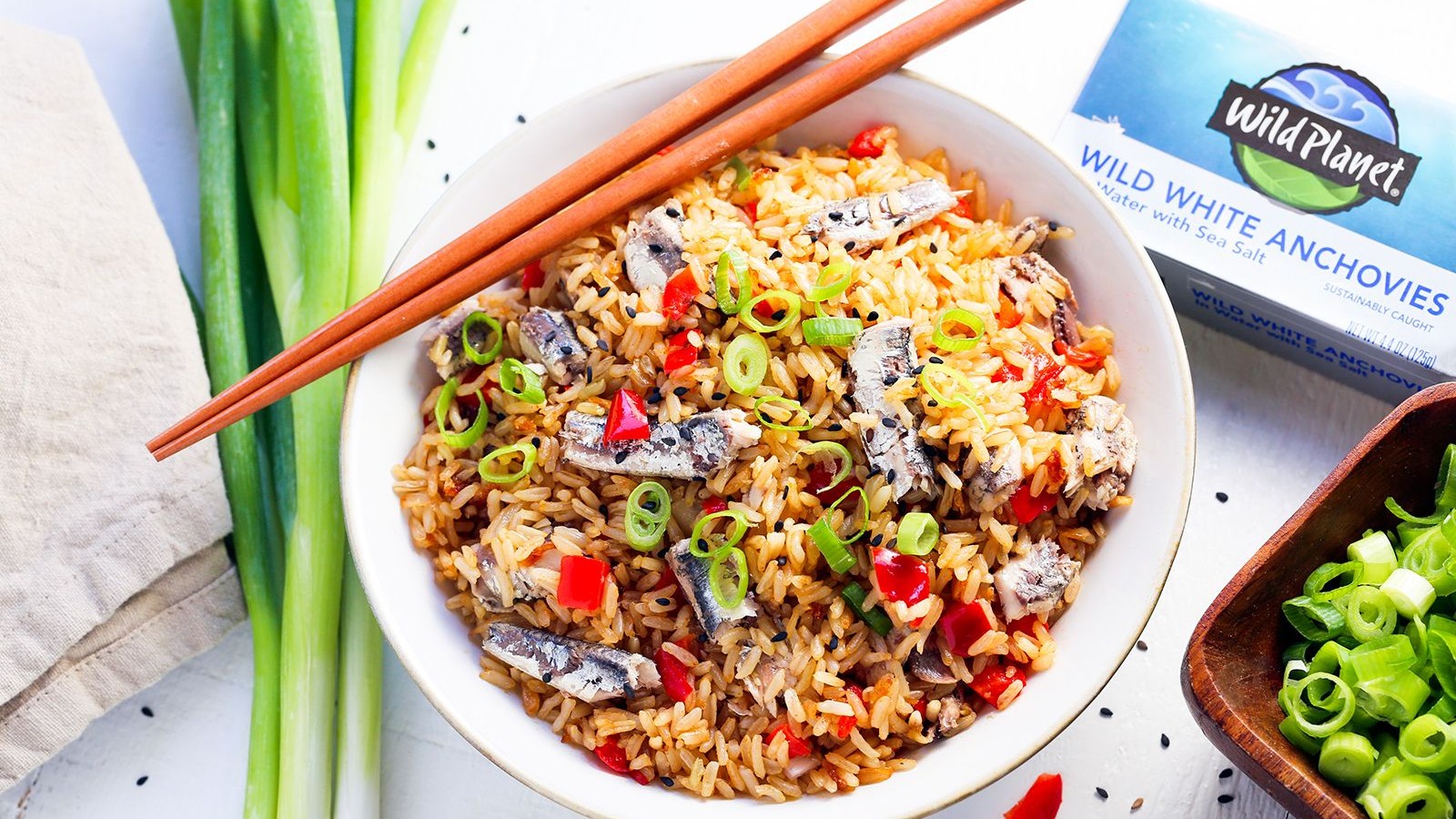 Ingredients
1 Tbsp sesame oil
1/3 cup thinly sliced onion
1/2 cup chopped red bell pepper
1-2 cloves garlic, peeled and minced
2 cups cooked and chilled brown rice
1 tsp Sriracha
1 tsp maple syrup
1-2 pinches salt
1 scallion, chopped
Sesame seeds, for garnish
SHOP ALL WILD PLANET PRODUCTS
Directions
Heat sesame oil in large pan or wok over medium heat.

Add onion and red bell pepper. Cook for 2-4 minutes, or until softened.

Next, add garlic and cook for an additional 1 minute, stirring frequently.

Add chilled rice to pan mixture along with Sriracha, maple syrup and salt.

Stir-fry until rice starts to warm, about 5 minutes.

With a fork, break anchovies in half and add to rice, gently tossing together to combine.

Serve with a sprinkling of chopped scallion and sesame seeds.