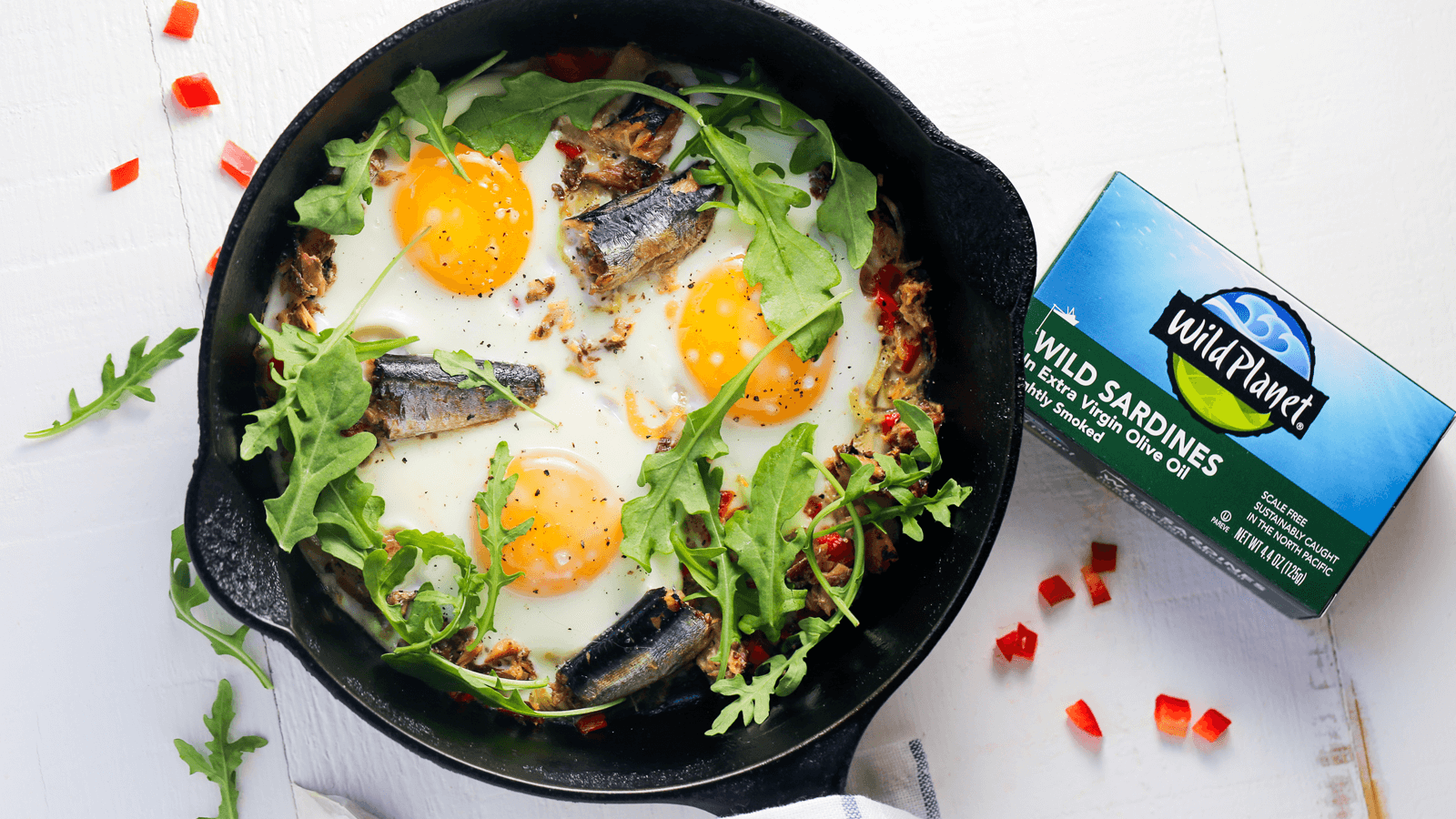 Ingredients
1 Tbsp olive oil
1/4 cup thinly sliced shallot
1/4 cup diced red bell pepper
1 clove garlic, chopped
4 eggs
1 cup arugula
Salt and pepper to taste
Red pepper flakes (optional)
SHOP ALL WILD PLANET PRODUCTS
Directions
Preheat oven to 375 degrees F.

Heat the olive oil in a small cast iron pan.

Add the shallots and red bell pepper, sauté just until slightly soft and brown, about 5 minutes.

Add the garlic and sauté another 30 seconds.

Remove from heat and add sardines to pan, stir to combine.

Crack the eggs over sardine mixture and place the pan in the oven for about 10-12 minutes, or until eggs whites are set.

Top with arugula, season with salt, pepper, and red pepper flakes if desired.

Serve immediately.