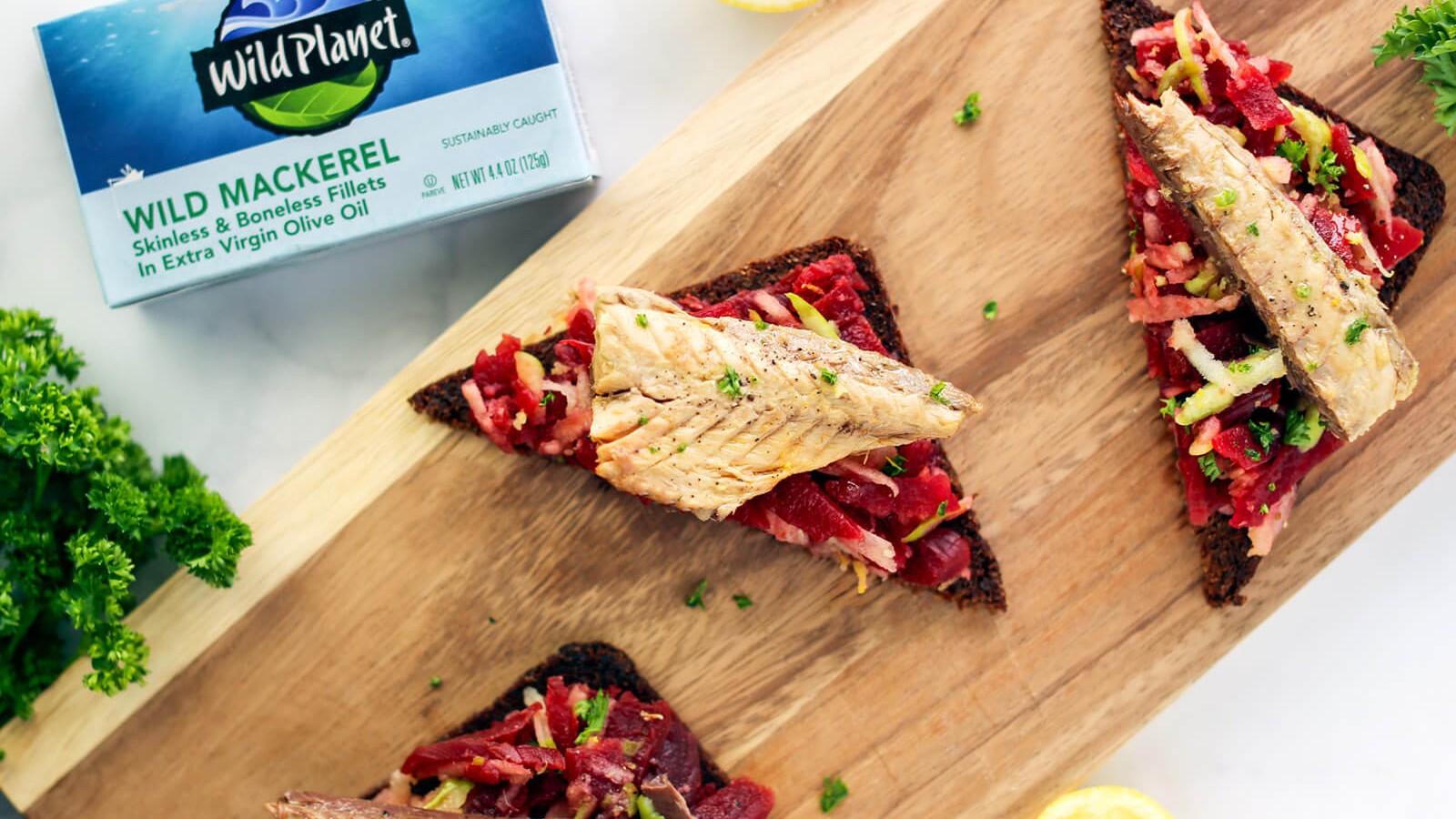 Ingredients
2 slices of hearty, dark bread (such as pumpernickel)
1/2 cup pickled beets, cut into thin slices
1/3 cup grated Granny Smith apple
1 Tbsp lemon juice
1 tsp lemon zest

1 can (4.4oz) Wild Planet Wild Mackerel Fillets in EVOO, drained

Olive oil (for drizzling)
Chopped parsley (for topping)
Freshly ground black pepper
Directions
Lightly toast bread and cut into triangles.

In a bowl, mix together the sliced pickled beets, grated apple, lemon juice and lemon zest.

Spoon the mixture onto each triangular piece of bread and top with a piece of Wild Planet Wild Mackerel Fillets.

Drizzle a bit of olive oil on top and finish with a sprinkle of chopped parsley and freshly ground pepper.