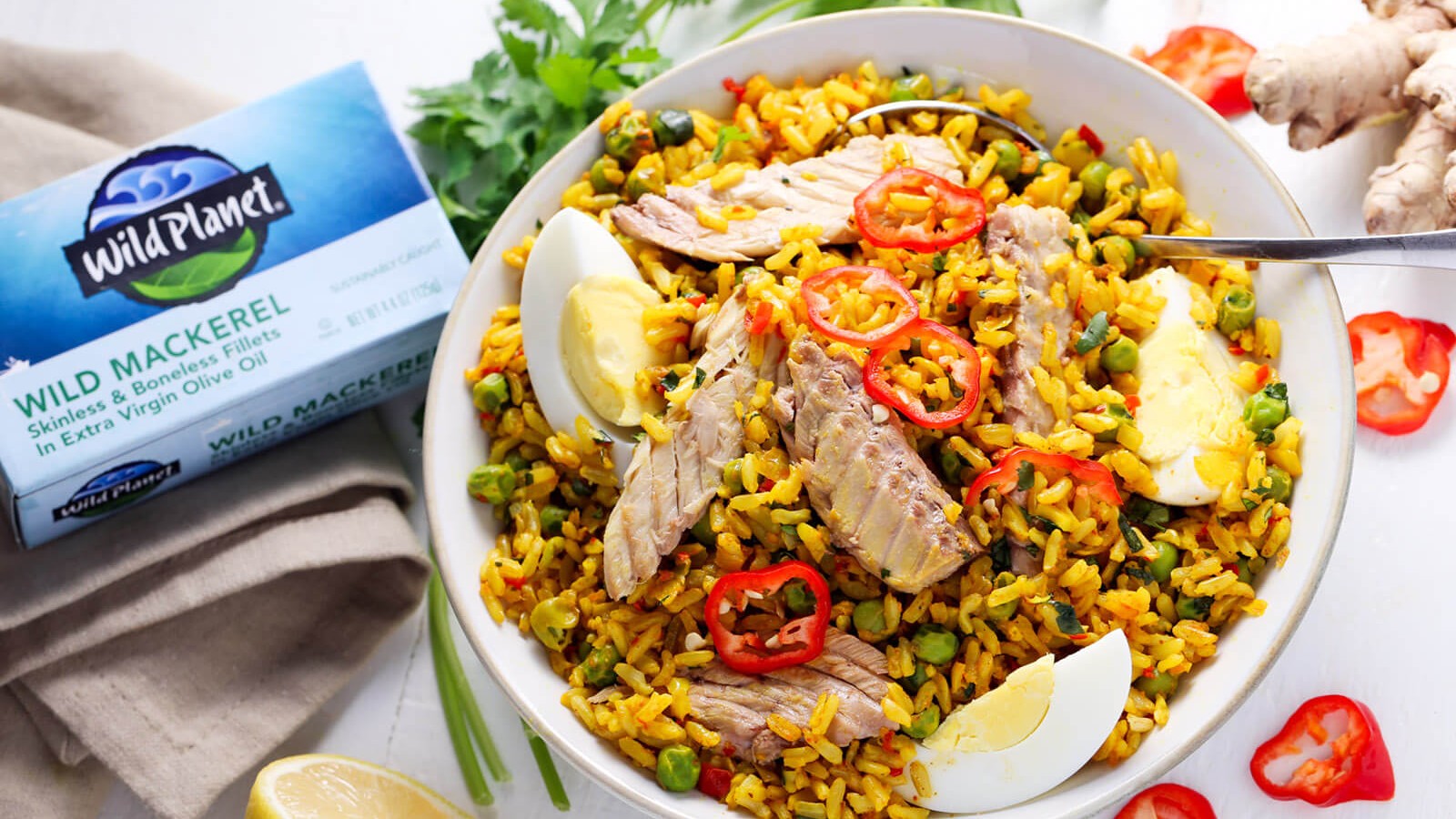 Ingredients
1 Tbsp olive oil
1/2 of one yellow onion, diced
1 small nub of ginger, finely grated
3/4 of one mild red chili, minced (slice the rest and save for topping)
1 clove garlic, minced
1 tsp turmeric
1 tsp curry powder
1/2 cup frozen peas
2 cups basmati rice, cooked
Juice of one fresh lemon
1/4 cup cilantro, chopped
Black pepper, to taste
2 hard-boiled eggs
SHOP ALL WILD PLANET PRODUCTS
Directions
Place the olive oil in a pan over medium heat.

Add onion, ginger, red chili, and garlic. Cook, while stirring, until softened.

Add turmeric, curry powder, and frozen peas. Cook for 2-3 more minutes.

Add the cooked rice to the pan along with lemon juice, cilantro, and black pepper. Mix until thoroughly combined.

Break up Wild Mackerel Fillets into smaller pieces and fold into the rice mixture.

Cut the hard-boiled eggs into wedges.

Separate rice mixture into two bowls, placing egg wedges and chili slices on top.