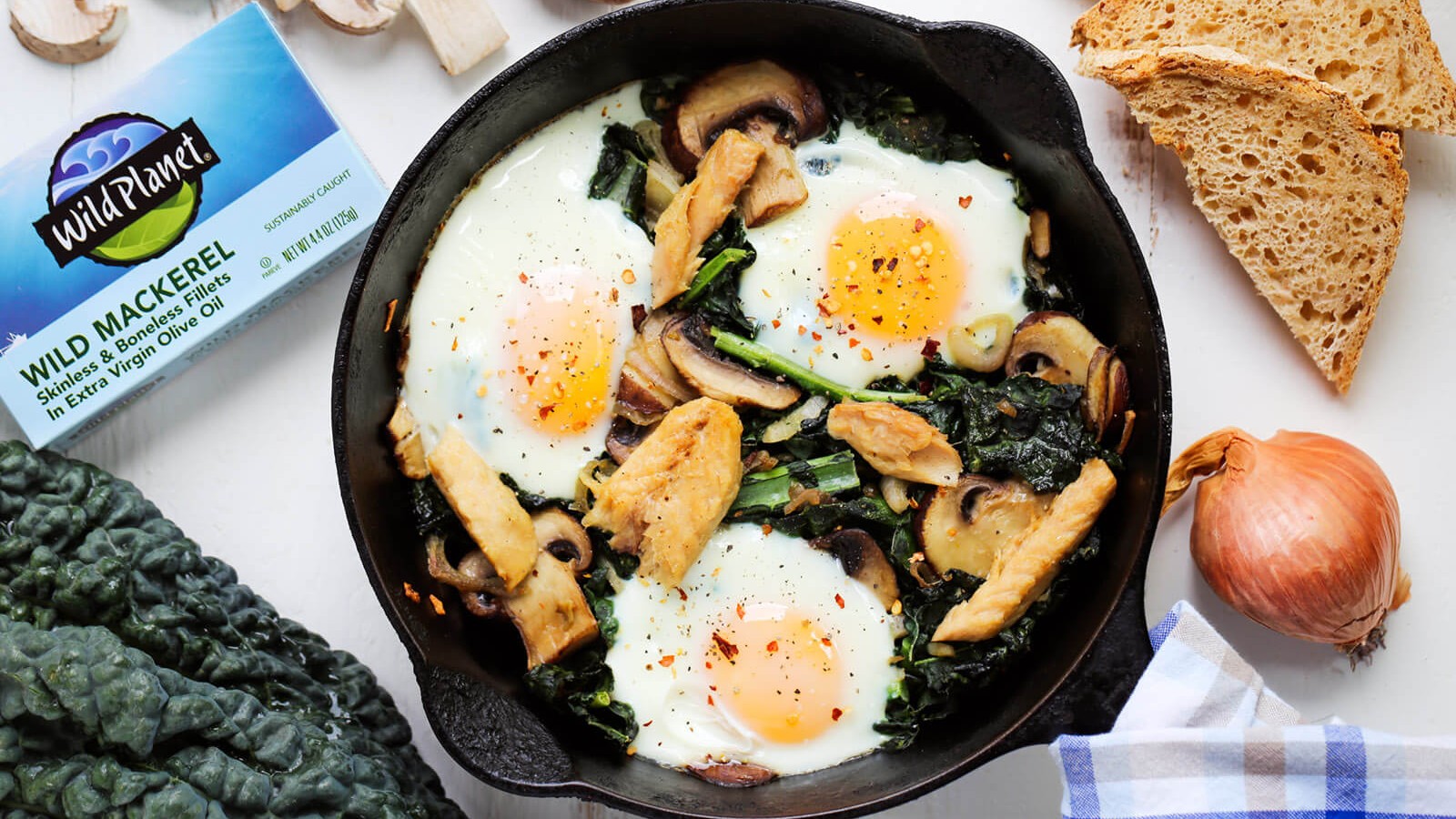 Ingredients
1 tsp olive oil
1/2 cup sliced mushrooms
1 clove garlic, minced
1 shallot, sliced
2 cups roughly chopped kale
2-4 eggs
Red pepper flakes, to taste
Salt and pepper, to taste
Toasted bread, for serving (optional)
SHOP ALL WILD PLANET PRODUCTS
Directions
Preheat oven to 350 degrees F.

Heat olive oil in a small/medium cast-iron pan over medium heat.

Place mushrooms in pan and cook for 1-2 minutes or until slightly browned.

Add garlic, shallot, and kale and sauté for about one minute or until kale is just wilted.

Take pan off heat and crack eggs over cooked vegetables.

Next, break up Wild Mackerel Fillets slightly in can and add mackerel pieces on top of vegetables and eggs.

Bake in oven for about 12-15 minutes or until egg whites are set but yolks are not.

Top with red pepper flakes, salt and pepper.

Serve with toasted bread.