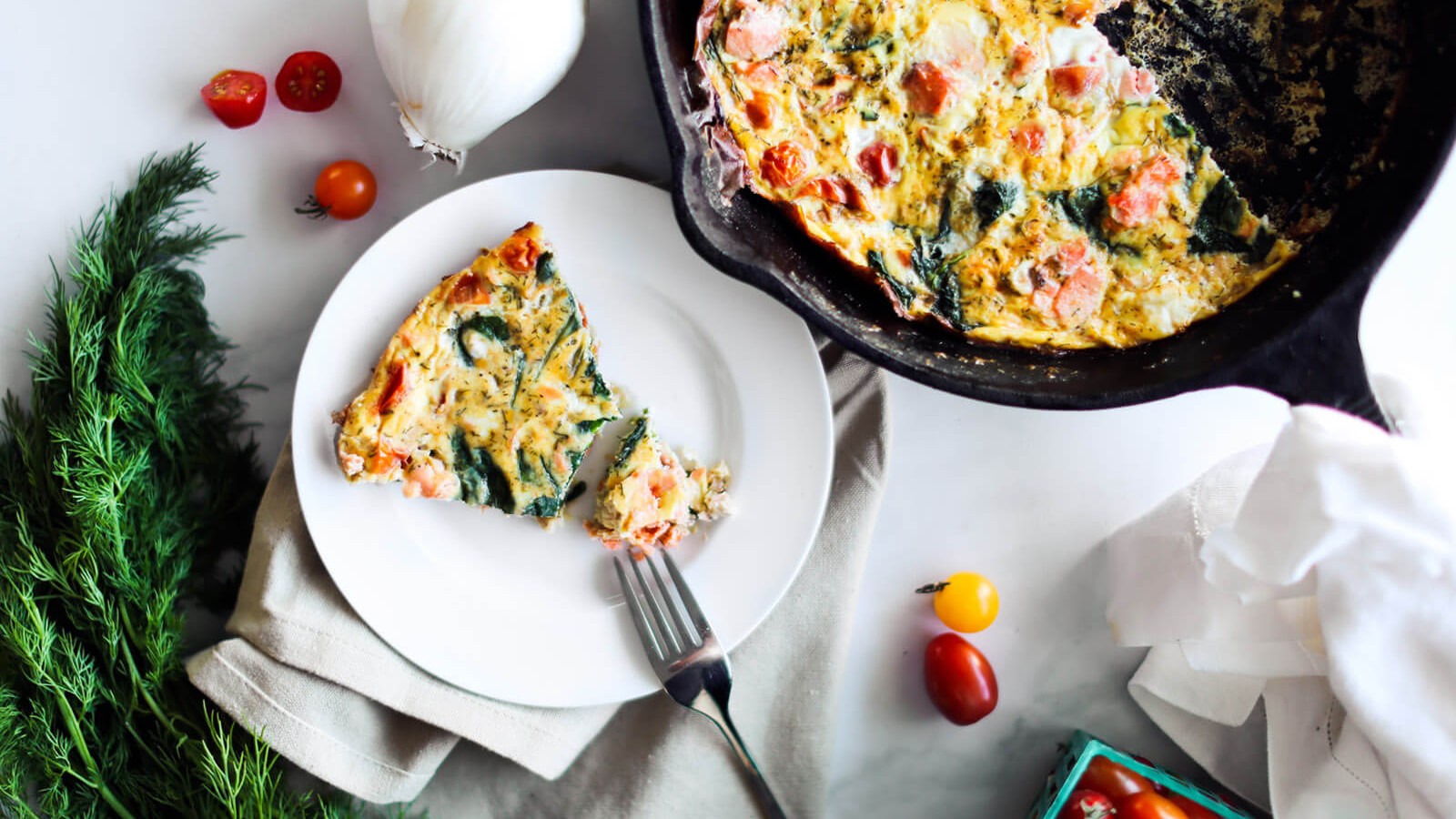 Ingredients
4 eggs
1/4 cup milk
1/4 tsp freshly ground black pepper
1/4 tsp sea salt
1 tsp fresh dill, chopped (or 1/4 tsp dried dill)

–OR–

1/4 cup crumbled feta cheese
2 Tbsp extra virgin olive oil
1/2 cup onions, diced
1 cup cherry or grape tomatoes, halved
2 cups baby spinach leaves
SHOP ALL WILD PLANET PRODUCTS
Directions
Preheat oven to 350 degrees.

In a medium-sized bowl whisk together eggs, milk, black pepper, sea salt and dill. Gently mix in flaked Wild Planet Wild Salmon and crumbled feta cheese. Set aside.

Warm olive oil in a large oven-safe skillet over medium heat on the stove. Add onions and tomatoes and sauté until soft, about 5 minutes. Add spinach leaves and sauté until wilted, about 1-2 minutes. Remove skillet from heat.

Gently fold egg and salmon mixture into veggie mixture within skillet. Place the oven-safe skillet into the oven, uncovered, and cook for about 25-30 minutes or until the frittata puffs up and is set in the center. Carefully remove skillet from oven and allow to cool slightly before cutting.