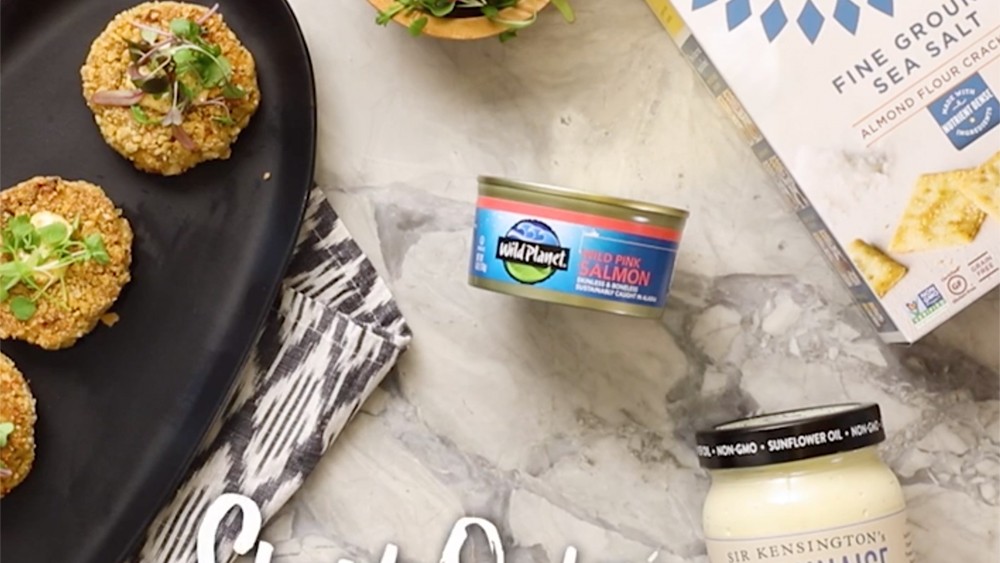 Ingredients
1 box Simple Mills Almond Crackers
1/2 medium shallot, minced
1/2 roasted red bell pepper, finely chopped
1 egg
1 garlic clove, minced
1/3 cup Sir Kensington's Mayonnaise
1 Tbsp parsley, minced
1 tsp capers, chopped
1/2 tsp salt
3 Tbsp butter or ghee
Directions
Blend almond crackers in food processor.

In separate bowl, add pink salmon, shallots, bell pepper, egg, garlic, mayonnaise, parsley, capers, and salt.

Mix together, then incorporate half of the cracker crumbs.

Form into patties, coating them in remaining cracker crumbs.

Melt three tablespoons of butter or ghee in a pan.

Add salmon cakes and cook 3-4 minutes until golden brown on both sides.