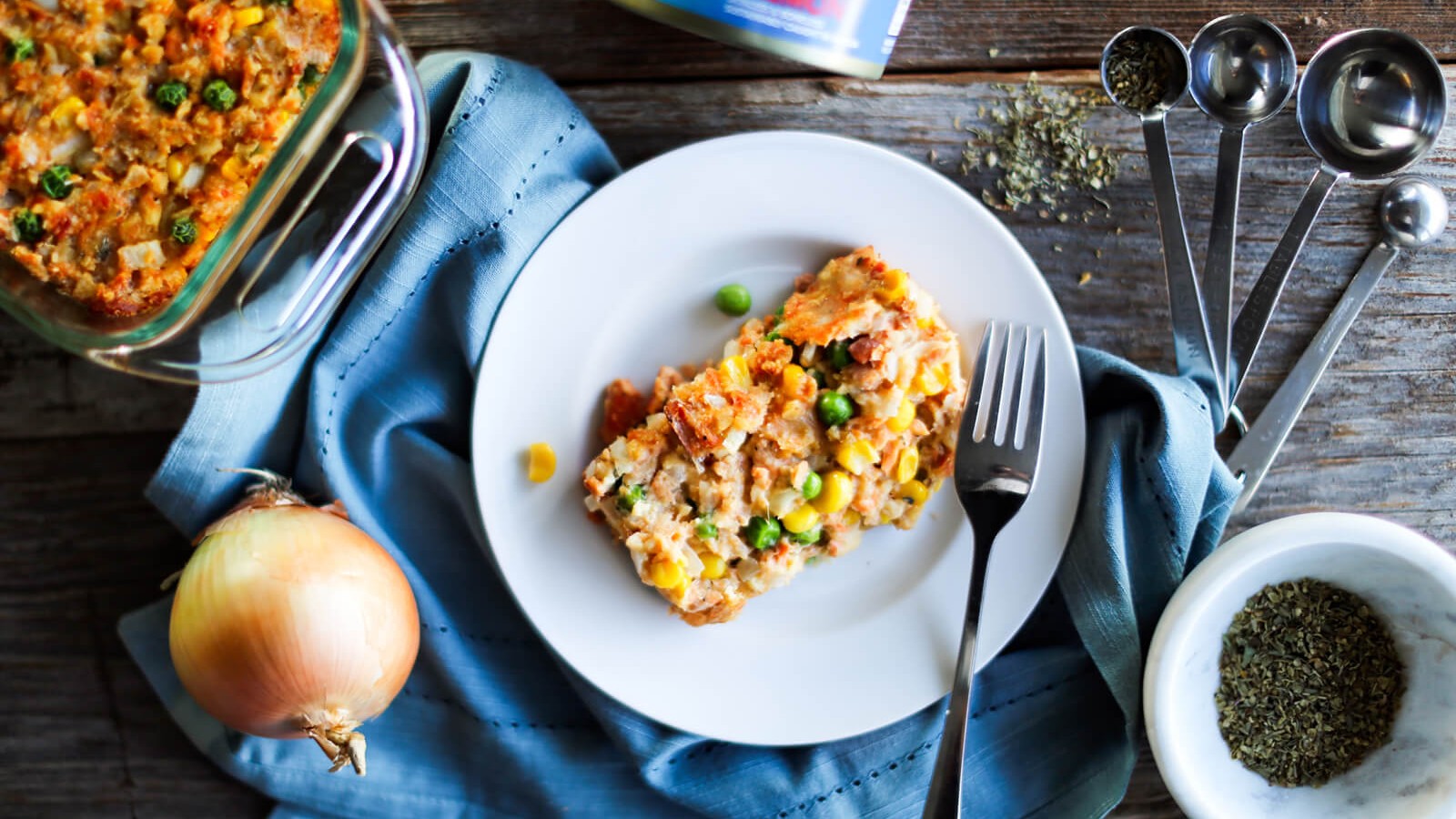 Ingredients
–OR–

1/2 tsp freshly ground black pepper
1/2 tsp sea salt
1 tsp dried Italian seasoning
1 cup sweet Vidalia onion, diced
1/2 cup frozen corn niblets
1/2 cup frozen peas
1 cup shredded mild semihard cheese of your choice (Mild Cheddar, Colby-Monterey Jack, etc.)
2 eggs, beaten
1/2 cup milk
1 1/2 cups crushed buttery crackers (plus more if needed)
SHOP ALL WILD PLANET PRODUCTS
Directions
Preheat oven to 350 degrees and set aside a lightly greased loaf pan.

In a large bowl, empty cans of Wild Planet Salmon with natural juices and gently flake with fork, making sure to add juices back into salmon.

Using a wooden or rubber spatula, add to the salmon the black pepper, salt, dried Italian seasoning, onion, corn, peas, shredded cheese, beaten eggs and milk.

Fold in crushed buttery crackers last and mix well. Mixture should be moist but not too wet. If necessary, add more crushed buttery crackers to reduce liquid while still maintaining a moist consistency.

Spread mixture evenly into lightly greased loaf pan.

Bake, uncovered, in oven for about 45 minutes until the top of loaf is golden brown.

Remove from oven and cool slightly before slicing loaves and serving.