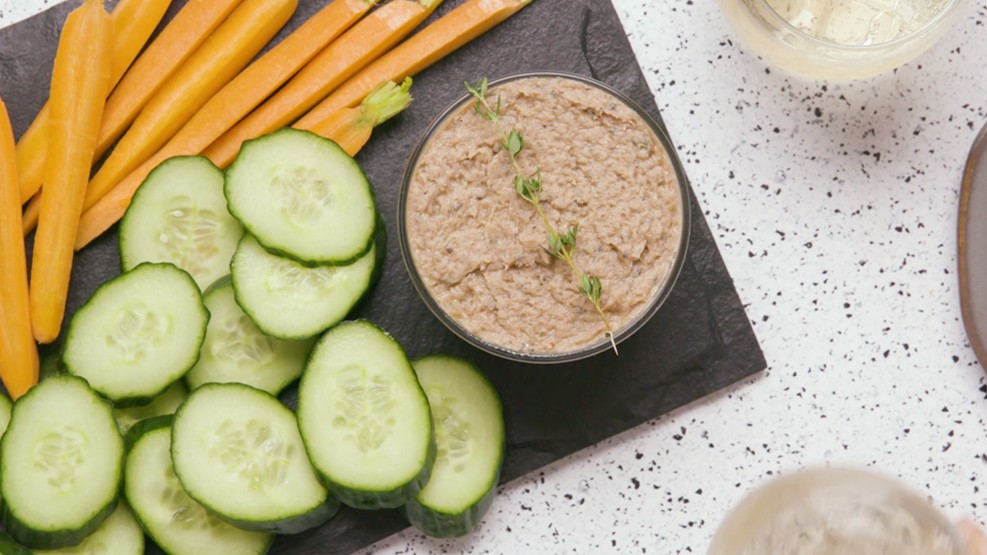 Our Wild Sardines are sustainably-sourced, Non-GMO Project certified and contain absolutely zero artificial ingredients or fillers. They are packed with protein and omega 3 and are deliciously perfect in this Sardine Pâté recipe.

Ingredients
6 Tbsp butter or ghee
1 small shallot, diced
Juice of 1/2 a lemon
1 tsp sea salt
1 tsp black pepper
1 1/2 Tbsp fresh thyme leaves
SHOP ALL WILD PLANET PRODUCTS
Directions
Melt butter or ghee in pan, add minced shallot, sauté.

Remove from heat, add sardines and oil, shallots, lemon juice, sea salt, black pepper, and thyme leaves to food processor.

Pulse until fully incorporated and smooth.

Refrigerate until chilled, serve with carrots, celery, cucumbers, or crackers.