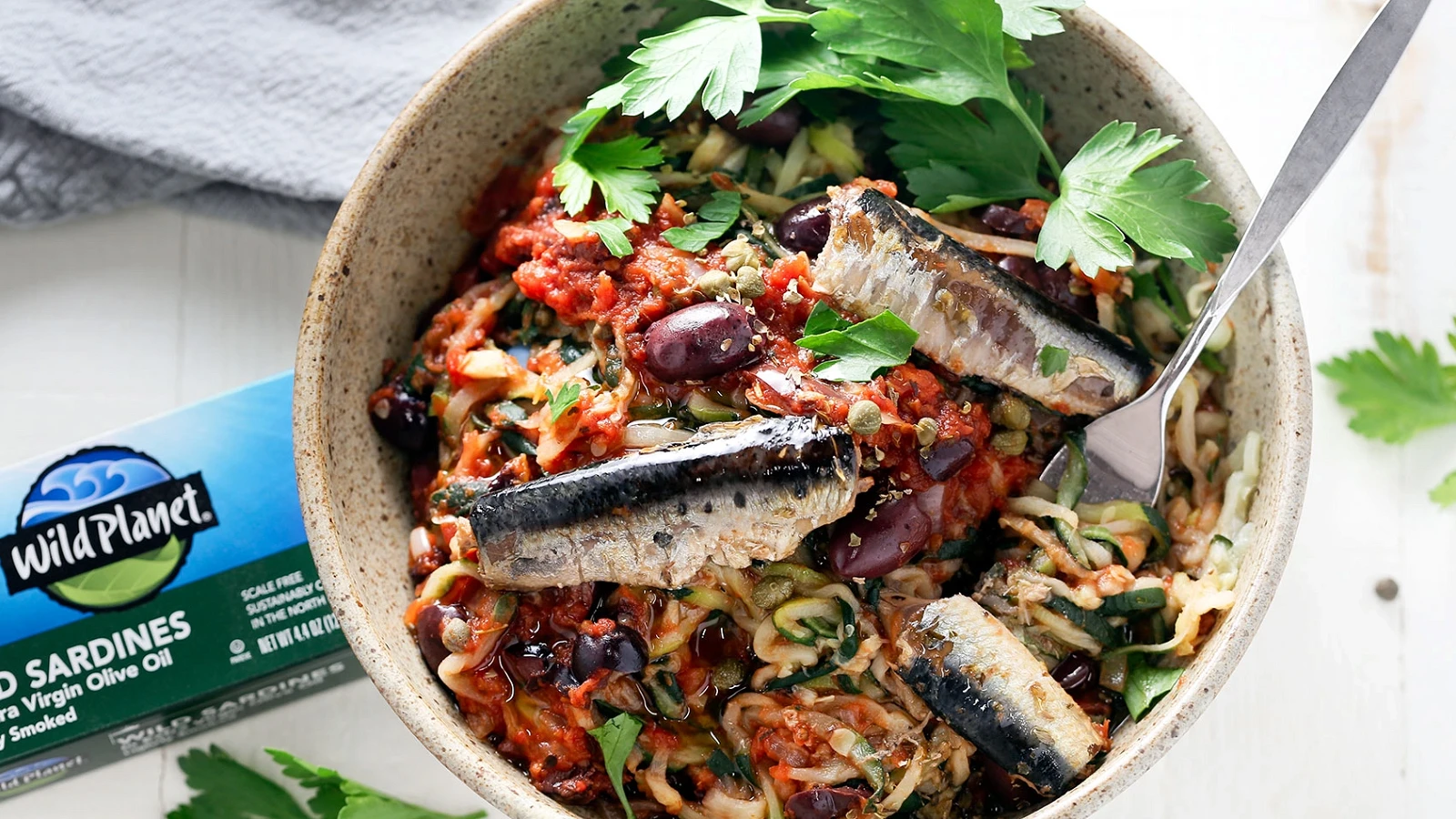 Ingredients
2 Tbsp olive oil, divided

1/2 cup chopped white onion

4 cloves garlic, chopped

1 (28oz) can crushed tomatoes (check for no sugar added)

2 Tbsp capers

1/3 cup chopped kalamata olives

1 tsp dried oregano

3 medium zucchini, spiralized into zoodles

Sea salt and freshly ground pepper, to taste

1/2 cup chopped fresh parsley
SHOP ALL WILD PLANET PRODUCTS
Directions
Remove Wild Planet Wild Sardines from the can and place on a cutting board.

Divide each sardine in half and set aside.

In a skillet over medium heat, warm 1 Tbsp olive oil from the sardine can and add onions.

Sauté until soft and fragrant, about 2 to 3 minutes.

Add garlic and sauté another 30 seconds, stirring constantly.

Carefully add tomatoes, capers, olives and oregano and stir together.

Lower heat and simmer until sauce has thickened, about 5 minutes.

Add sardines and stir gently to combine, keep warm over low simmer.

Heat remaining Tbsp of olive oil in another skillet over medium-high heat.

When hot, add zoodles and toss for a few minutes until cooked through and bright green.

Place on a serving plate and top with sauce.

Season with salt and pepper to taste and sprinkle with parsley.