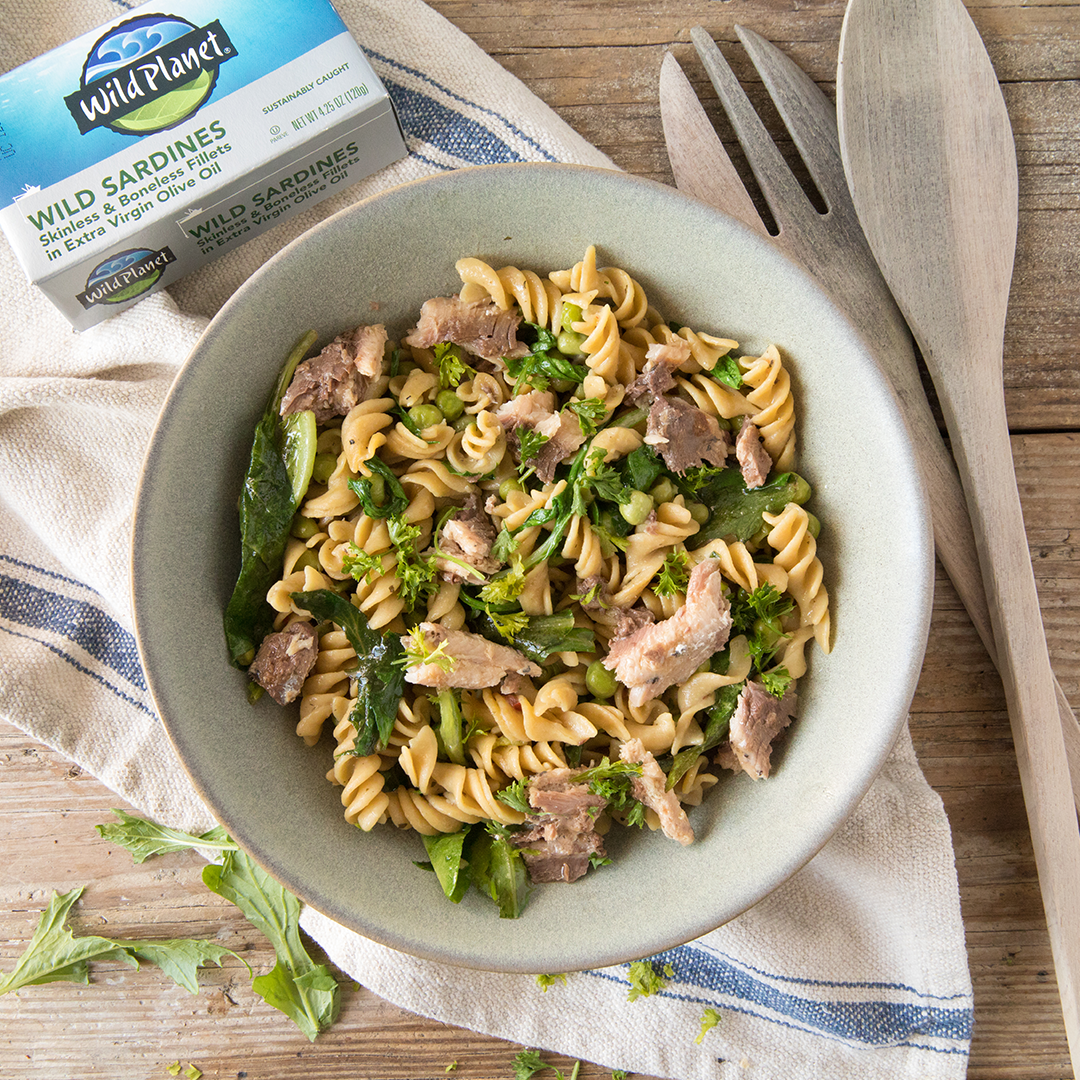 Ingredients
1/2 lb rotini, rigatoni or other dried pasta
1/4 cup olive oil
1 cup thinly sliced red onion
Grated zest of one lemon
2 tsp lemon juice
4 tsp minced garlic
Sea salt and freshly ground pepper, to taste
2 Tbsp chopped fresh parsley
Optional: 2 tsp capers, rinsed and drained & 12 Kalamata olives, pitted and quartered
SHOP ALL WILD PLANET PRODUCTS
Directions
Place Wild Planet Wild Sardines and juices from the cans into a large bowl.

Flake with a fork to separate sardines into bite size pieces.

Cook the pasta in a large pot of generously salted water following package directions, drain.

Meanwhile, heat the olive oil in a medium sauté pan over medium heat.

Add the onions and cook, stirring frequently, until tender and lightly browned.

Stir in the lemon zest and juice, garlic, capers, olives and sardines with juices.

Heat through and season with salt and pepper to taste.

Toss the sardine sauce with the hot cooked rotini and sprinkle with parsley.