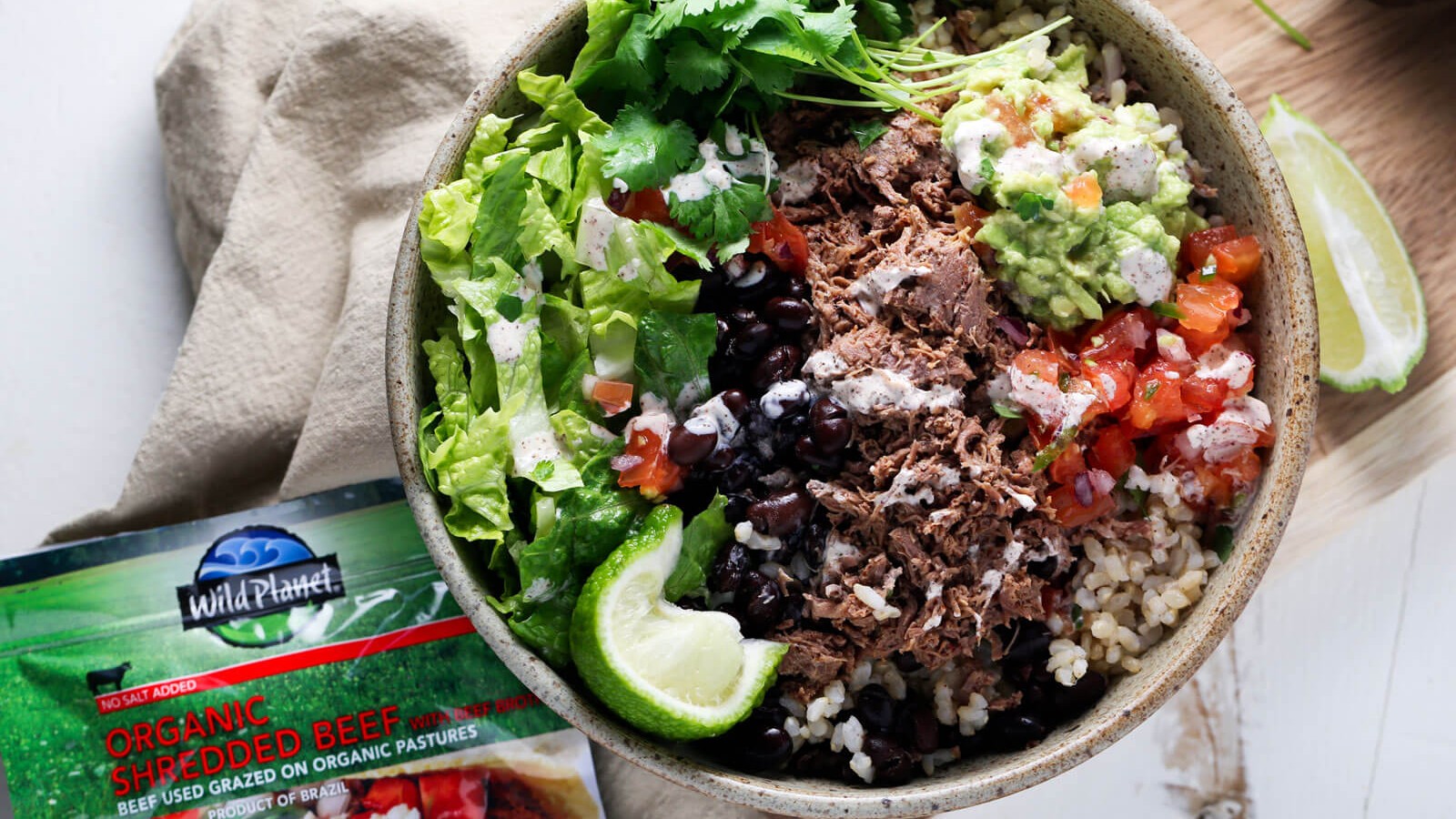 Ingredients
Bowl Ingredients

1 cup cooked brown rice
1/4 cup black beans, rinsed and drained
1 cup finely chopped romaine lettuce
1/4 cup guacamole
2 Tbsp pico de gallo or salsa
Cilantro, for garnish

Chili Lime Crema Ingredients

1/4 cup sour cream
1 tsp hot sauce, or to taste
1/2 tsp chili powder
Juice of 1 small lime
Pinch of salt
SHOP ALL WILD PLANET PRODUCTS
Directions
Cook rice according to package directions.

In small bowl, mix the chili lime crema ingredients together and set aside.

Remove shredded beef from pouch and heat along with black beans.

In serving bowl, add cooked rice as base followed by black beans, shredded beef, lettuce, guacamole, and pico de gallo or salsa.

Drizzle chili lime crema over burrito bowl to taste.

Garnish with cilantro.