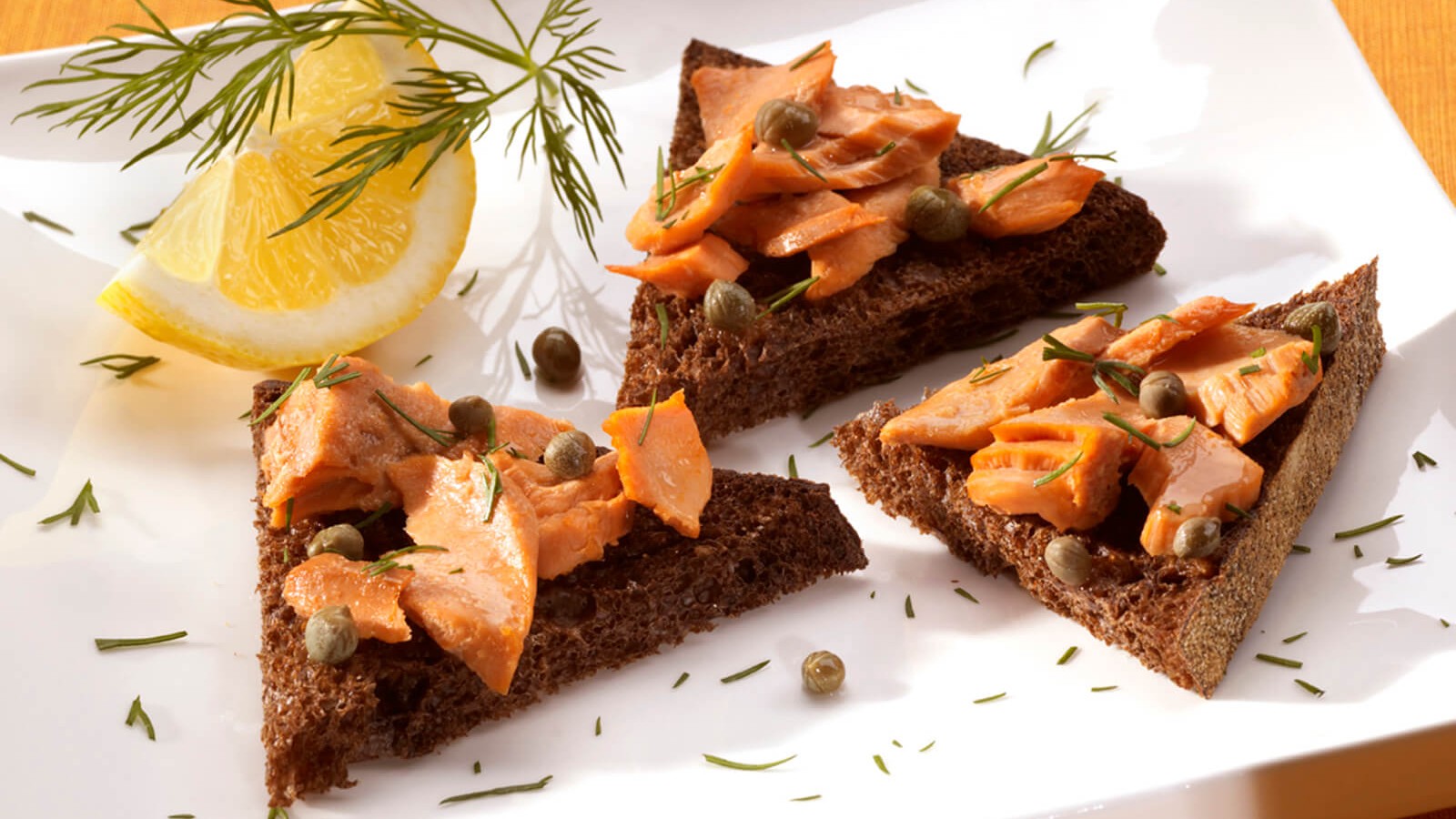 Ingredients
Several slices pumpernickel bread

3 Tbsp sour cream or crème fraîche, if desired

1/4 cup capers, drained
2 Tbsp chopped fresh dill
1 fresh lemon, cut into wedges
SHOP ALL WILD PLANET PRODUCTS
Directions
Empty Sockeye Salmon into a small bowl.

Gently flake fish with a fork and allow natural juices to be reabsorbed.

Cut pumpernickel bread into triangles and arrange on a serving platter.

Place a tablespoon or so of salmon onto each triangle.

Squeeze lemon over salmon.

If using sour cream or crème fraîche, place a small dollop on top of salmon.

Top each canape with a few capers and some dill.

Serve with additional lemon wedges.