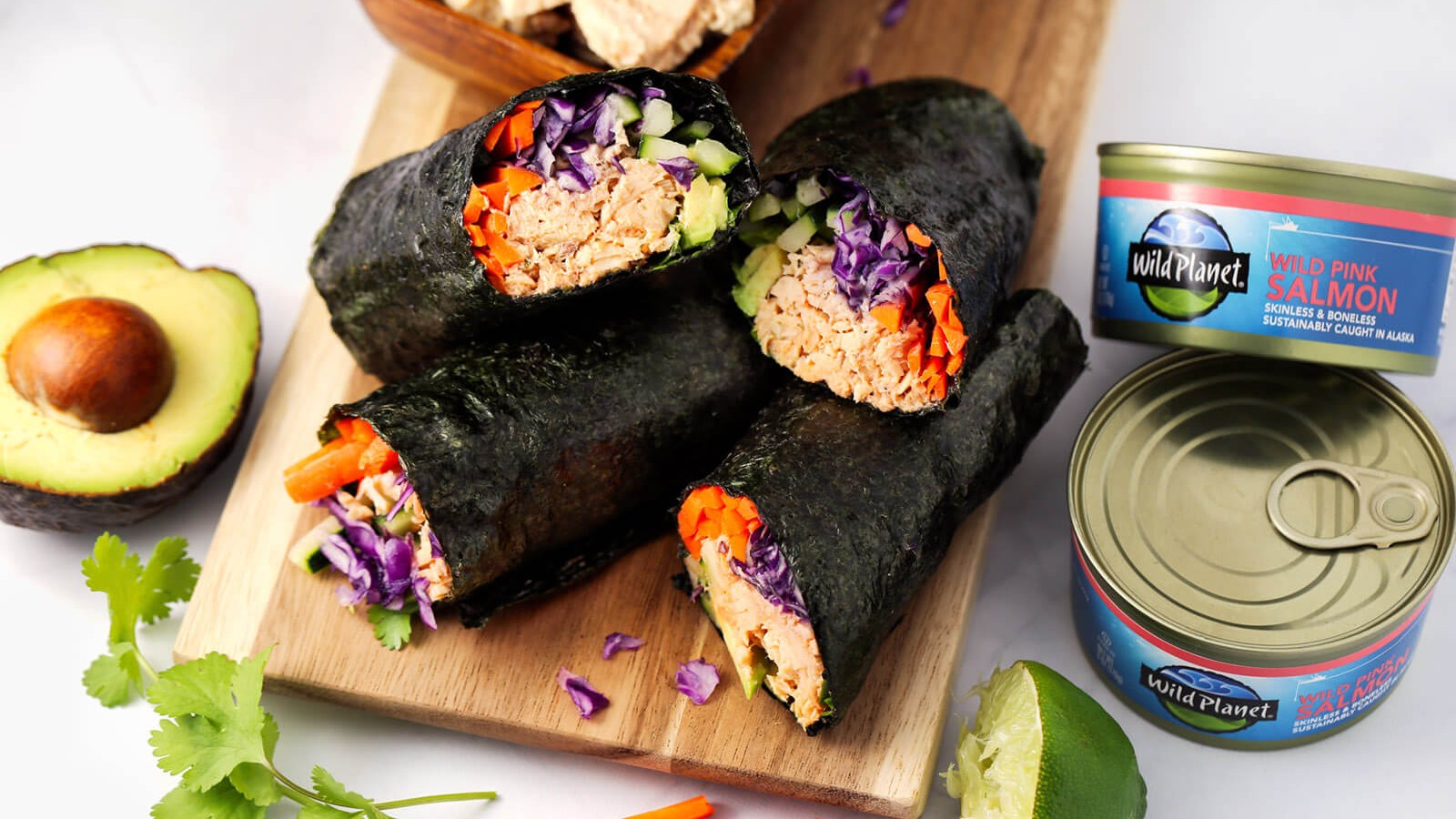 Ingredients
1-2 Tbsp Sriracha hot sauce
4-6 sheets sushi nori
1/2 cup shredded purple cabbage
1 carrot, cut into long, thin slices
1/2 of a cucumber, cut into thin slices
1/2 of an avocado, sliced
1/4 cup roughly chopped cilantro
1 lime, for juice
SHOP ALL WILD PLANET PRODUCTS
Directions
Empty Wild Planet Wild Pink Salmon into a bowl and lightly flake to incorporate juices.

Add Sriracha and mix until just combined.

Lay two sushi nori sheets on top of each other.

Towards the bottom of the nori sheets, lay half of the salmon and Sriracha mixture in a horizontal line.

Then, layer the purple cabbage, carrot, cucumber, avocado, and cilantro.

Finish with a squeeze of fresh lime juice.

Roll up starting from the bottom of the sheets.

Wrap with an additional sheet of nori, if needed, and cut in half.

Repeat with remaining sushi nori sheets and ingredients.