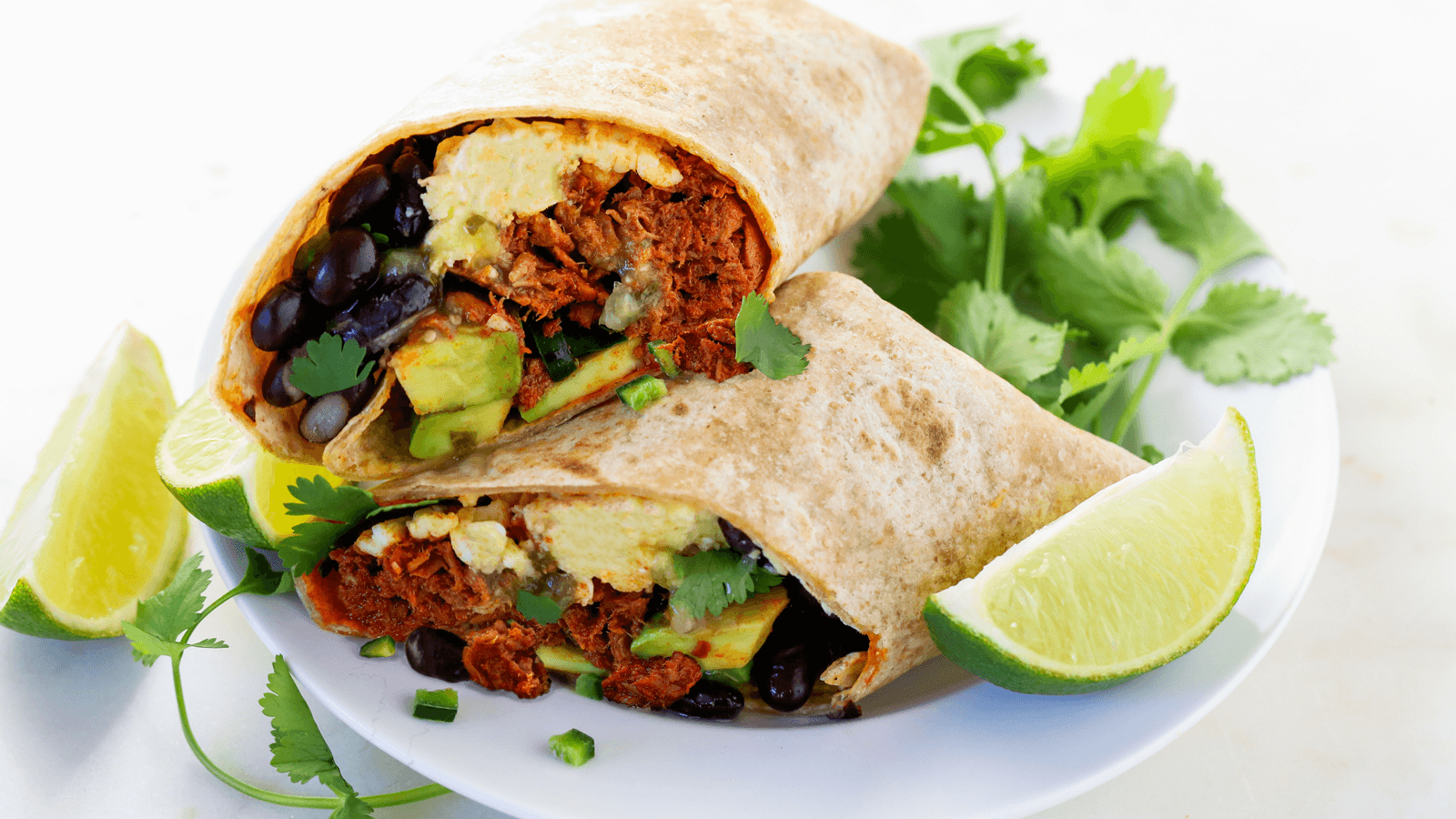 Ingredients
2 tsp olive oil
2 eggs
1/2 cup black beans
1 large flour tortilla
1/4 cup shredded cheese (optional)
1/2 of an avocado, sliced
2 Tbsp salsa verde, or to taste
1-2 Tbsp chopped cilantro
1 tsp finely diced jalapeno (optional)
SHOP ALL WILD PLANET PRODUCTS
Directions
In a medium sized pan, heat olive oil and then scramble the eggs.

Remove from pan and add black beans and Tuna Chorizo, lightly stirring until heated through.

Warm flour tortilla either over a pan or in a microwave.

Place shredded cheese (if using), eggs, black beans, Tuna Chorizo, avocado slices, salsa, chopped cilantro, and diced jalapeno (if using) to the middle of tortilla.

Carefully roll up burrito, tucking in the corners.

Serve hot.