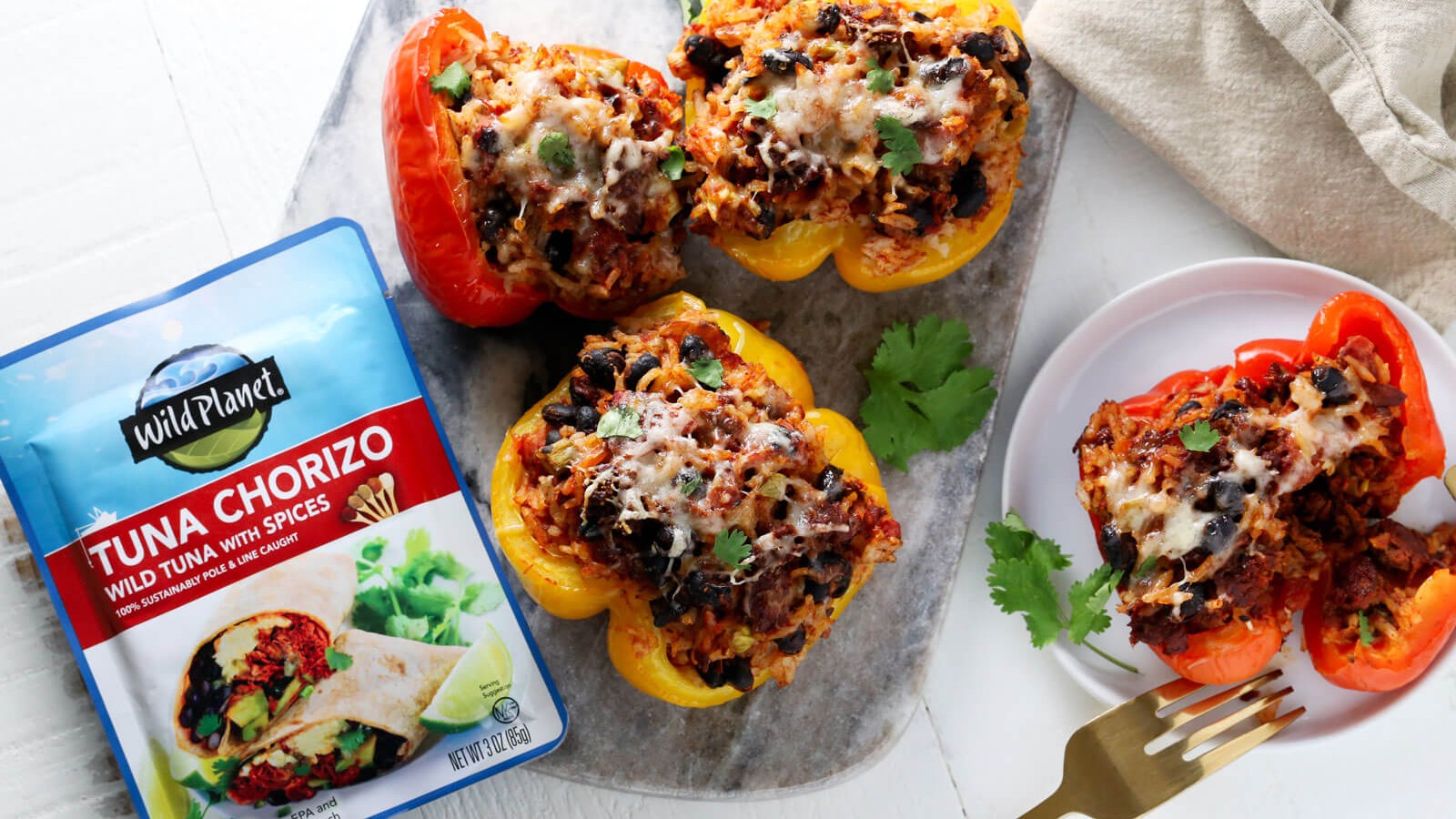 Ingredients
2 bell peppers
1-2 Tbsp olive oil
1 cup cooked rice or quinoa
3/4 cup black beans, rinsed and drained
3/4 cup diced canned tomatoes, undrained
1 tsp chili powder
1/2 cup shredded cheese, plus extra for topping
1/2 tsp oregano
1 green onion, chopped
1/4 cup chopped cilantro, for garnish
SHOP ALL WILD PLANET PRODUCTS
Directions
Preheat oven to 350 degrees F.

Cut bell peppers in half lengthwise, removing seeds and membrane.

Coat bell pepper halves lightly in olive oil and place them cut-side down in baking dish.

Place in oven for about 15 minutes, until slightly softened.

While bell peppers are cooking, in large mixing bowl combine cooked rice or quinoa, black beans, Tuna Chorizo, diced canned tomatoes with juices, chili powder, shredded cheese, oregano, and chopped green onion.

Remove bell peppers from oven and gently turn over, being careful not to tear the softened bell pepper.

With a spoon, generously fill the interior of each bell pepper half with mixture.

Place all four filled bell pepper halves back into oven.

Bake for 30 more minutes, or until bell peppers are cooked to your preference.

During last 10 minutes of baking, add extra cheese on top of each stuffed pepper.

Remove from oven, garnish with chopped cilantro, and serve.