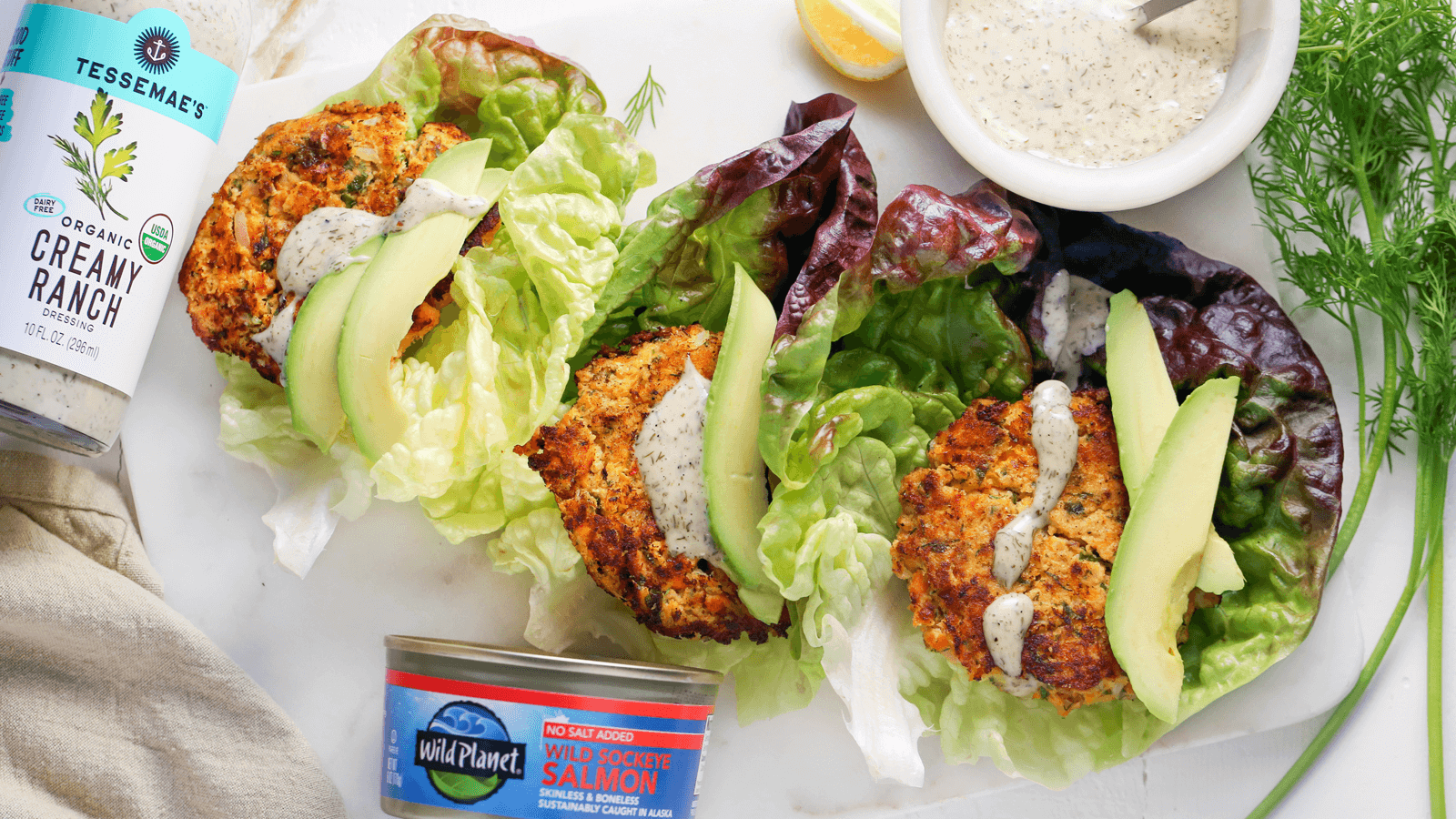 Ingredients
– OR –

2 Tbsp lemon juice plus zest

1 shallot, chopped

¼ cup chopped bell pepper

1 tsp chopped fresh dill, parsley or both

2 tsp Whole 30-compliant Dijon mustard

1 egg, beaten

2 Tbsp almond flour

1-2 Tbsp olive oil, avocado oil or ghee

1 ripe avocado, sliced

Butter lettuce leaves, for serving

Tessemae's Creamy Ranch Dressing, for serving
SHOP ALL WILD PLANET PRODUCTS
Directions
Place Wild Planet Sockeye or Pink Salmon into a bowl.

Flake with a fork, and then add lemon juice and zest, shallot, bell pepper, dill and/or parsley, mustard, egg and almond flour.

Mix to combine all ingredients, adding more almond flour if necessary, to hold mixture together.

Heat oil or ghee in a medium skillet.

Form salmon mixture into patties of desired size, and sauté until browned and crispy on both sides.

Drain on paper towels.

Place on lettuce leaves, top with avocado slices and ranch dressing.