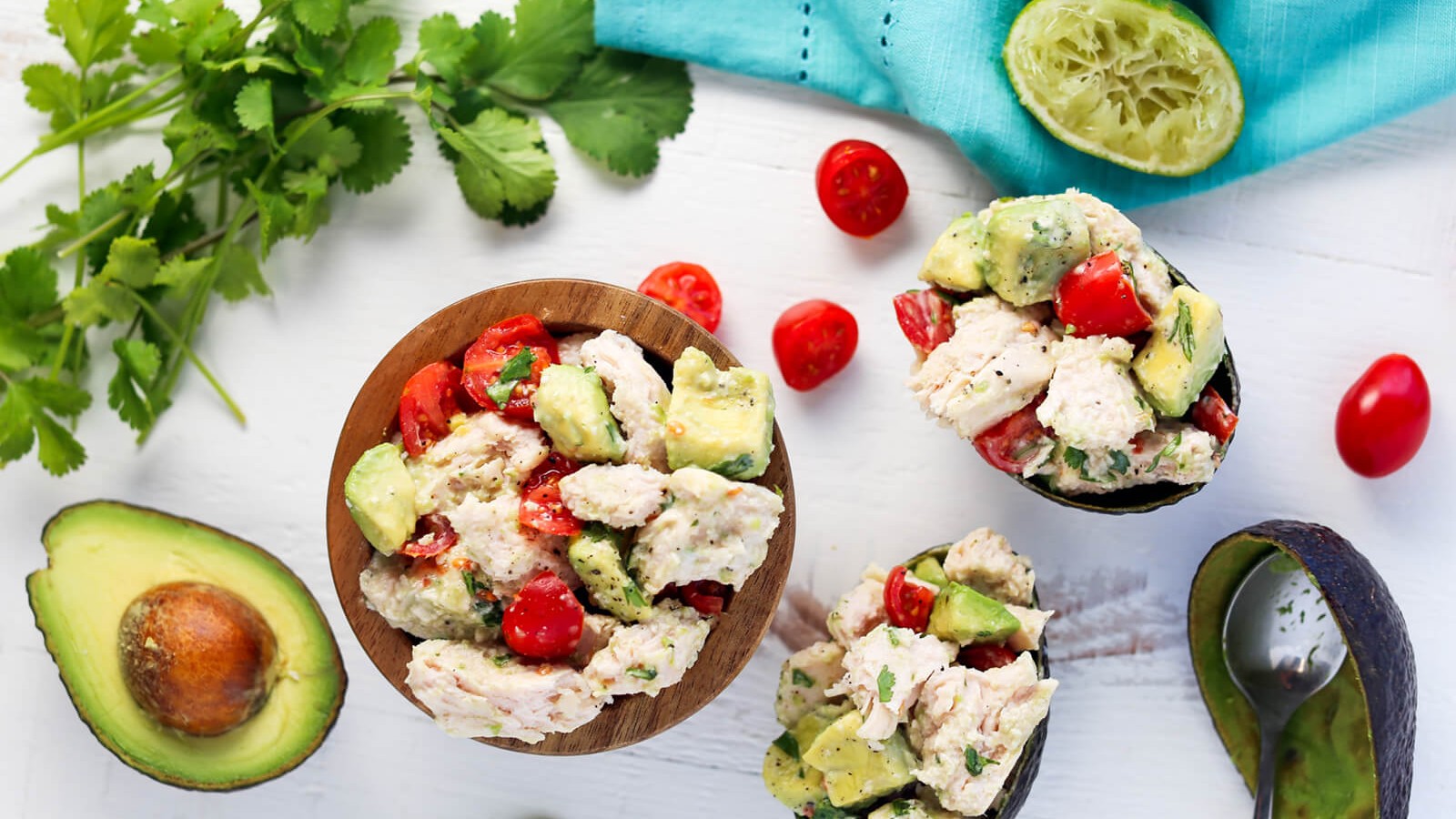 Ingredients
1/2 avocado, flesh removed and cut into ½" chunks.
1/4 cup quartered grape tomatoes
1 Tbsp plain Greek yogurt
1 Tbsp lime juice
1/2 tsp lime zest
1 tsp chopped fresh cilantro
freshly ground pepper, to taste.
SHOP ALL WILD PLANET PRODUCTS
Directions
Remove Wild Planet Organic Roasted Chicken Breast from can and place in a bowl.

Reserve can juices for another use*.

Lightly flake chicken breast with a fork, creating bite size pieces.

Add avocado chunks, grape tomatoes, toss lightly to combine. In a separate bowl, whisk together Greek yogurt and lime juice.

Pour over chicken, stir gently to combine all ingredients.

Add lime zest, cilantro and ground pepper.

Toss gently and serve.