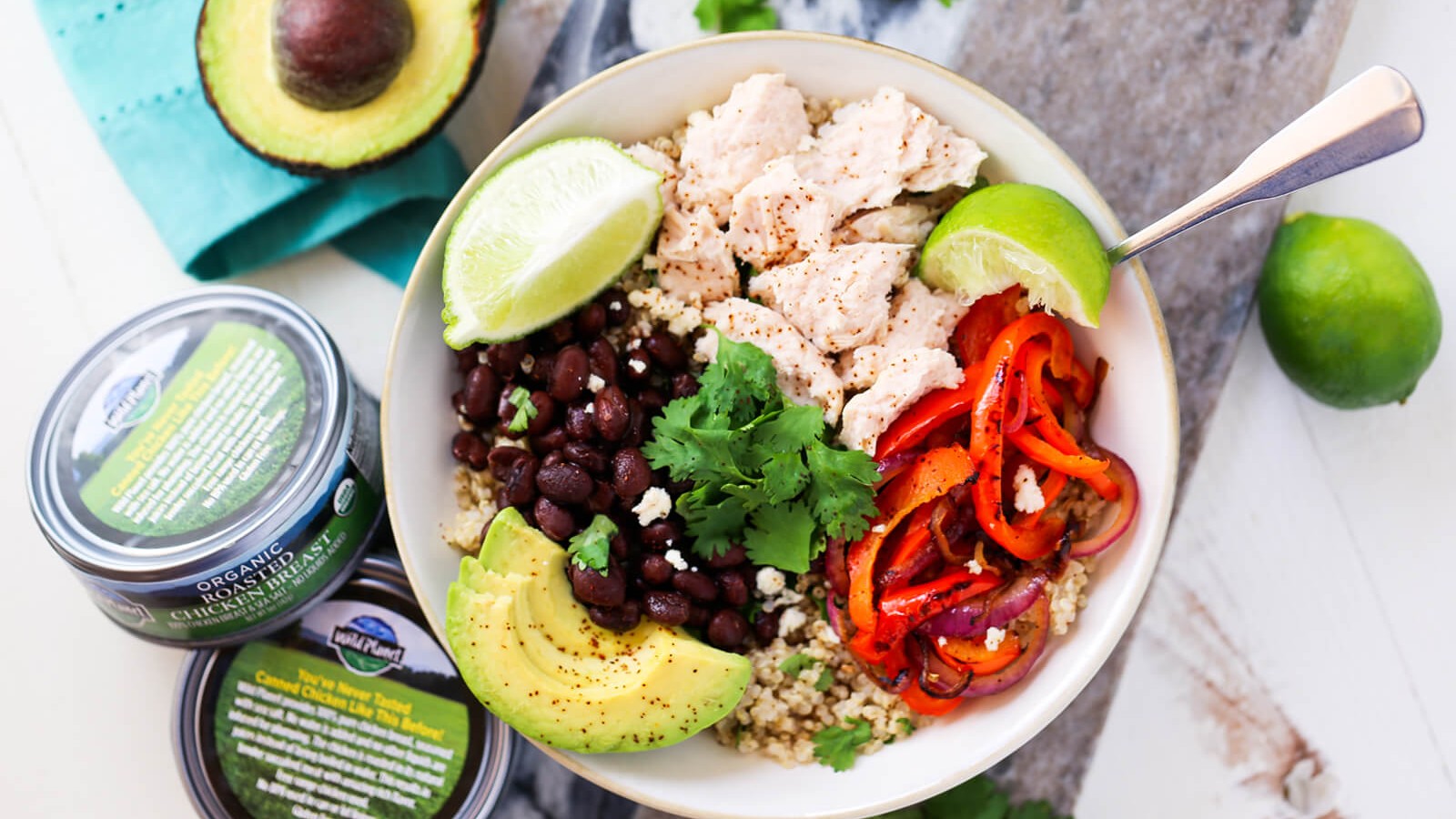 Ingredients
2 cups cooked quinoa
1/4 cup chopped cilantro, plus extra for topping
2 Tbsp lime juice
1/4 cup thinly sliced red bell pepper
1/4 cup thinly sliced red onion
1 Tbsp olive oil
1/2 cup canned black beans, rinsed and drained
Half an avocado, sliced
Queso fresco for topping (or cheese of your choice)
Spices for topping (i.e. cumin, chili powder)
Lime wedges (for serving)
SHOP ALL WILD PLANET PRODUCTS
Directions
Toss cooked quinoa with cilantro and lime juice and spread into a serving bowl.

Sauté the peppers and onions in the olive oil over medium heat for about 4-5 minutes or until lightly caramelized.

Separate chicken into bite sized pieces.

Place the chicken, peppers and onions, black beans, and avocado on top of the quinoa.

Sprinkle with cheese and additional spices.

Garnish with leftover cilantro and the lime wedges.