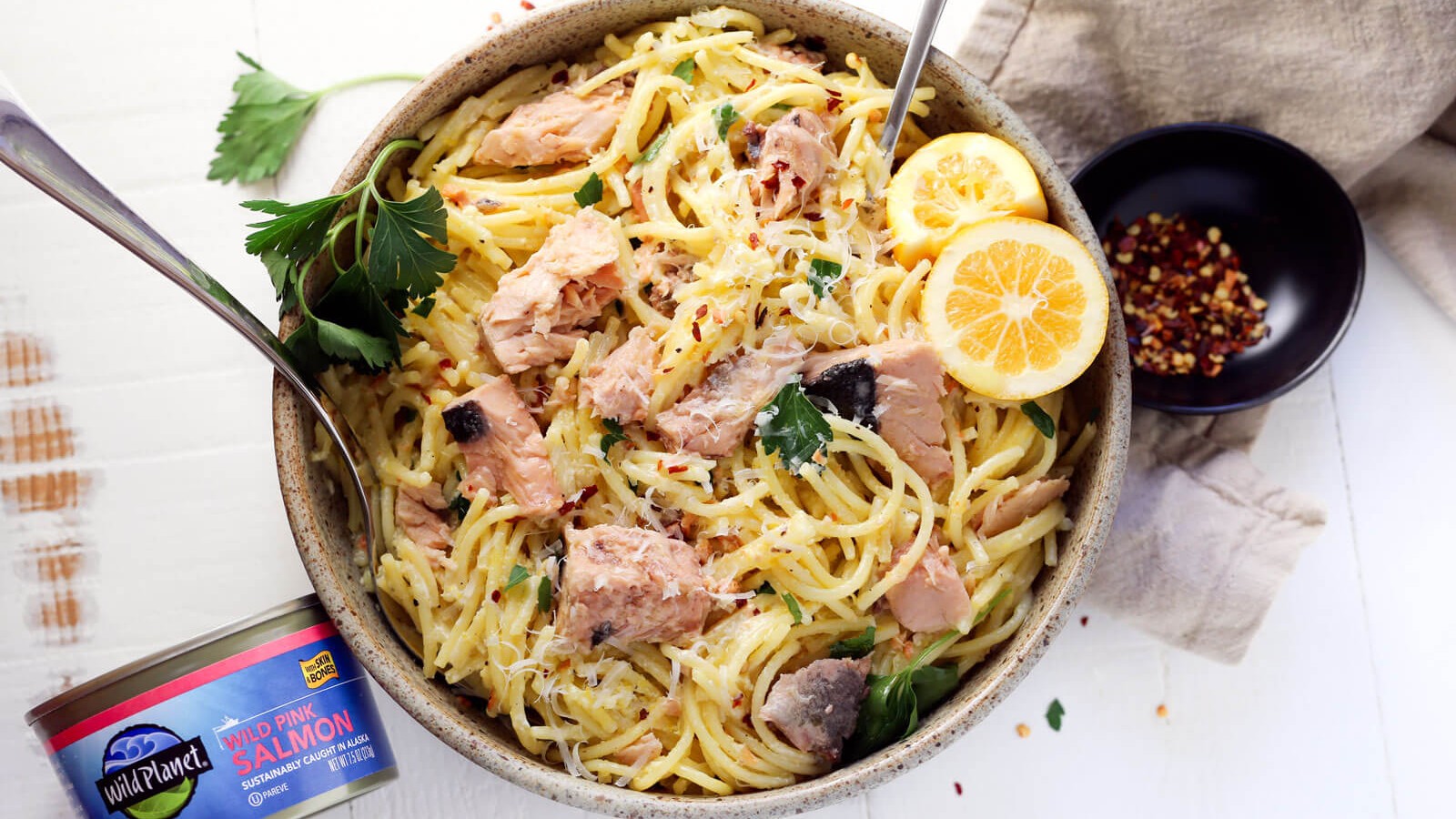 Ingredients
–OR–

7 oz pasta
2 Tbsp butter
2 cloves garlic, minced
1/2 cup heavy cream
Juice and zest of 1 lemon
1/4 tsp garlic powder
Pinch of red pepper flakes
1/4 tsp salt or to taste
1/8 tsp ground pepper or to taste
1/4 cup roughly chopped parsley, plus extra for garnish

Grated parmesan, to taste
SHOP ALL WILD PLANET PRODUCTS
Directions
Cook pasta according to package directions.

While pasta is cooking, heat large pan over medium-low heat and add butter and garlic.

Cook until garlic is softened.

Add cream, lemon juice and zest, garlic powder, red pepper flakes, and salt and pepper.

Cook until sauce is heated through, stirring often.

Next, add cooked and drained pasta to pan, along with the salmon and chopped parsley.

Lightly toss together until pasta is covered in sauce.

Serve and garnish with grated parmesan and additional parsley.