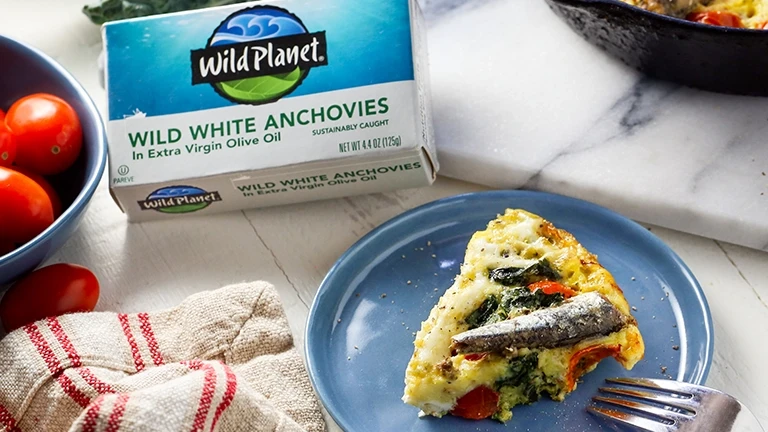 Ingredients
6 eggs

1 cup chopped kale

1 cup broccoli slaw

10 cherry tomatoes, halved

Sea salt and freshly ground pepper, to taste
SHOP ALL WILD PLANET PRODUCTS
Directions
Preheat oven to 350 degrees F.

In a small bowl, whisk eggs and season with salt and pepper. Set aside.

Heat a cast iron skillet over medium heat.

Add 1 Tbsp olive oil from the anchovies can and sauté kale and broccoli slaw until beginning to soften, 3-5 minutes.

Add tomatoes, sauté another minute.

Add eggs to skillet and cook undisturbed for a minute or two.

Top with anchovies, place in oven and cook 10-15 minutes or until eggs are fully set and frittata has puffed a bit.

Remove from oven, allow to cool slightly and serve.