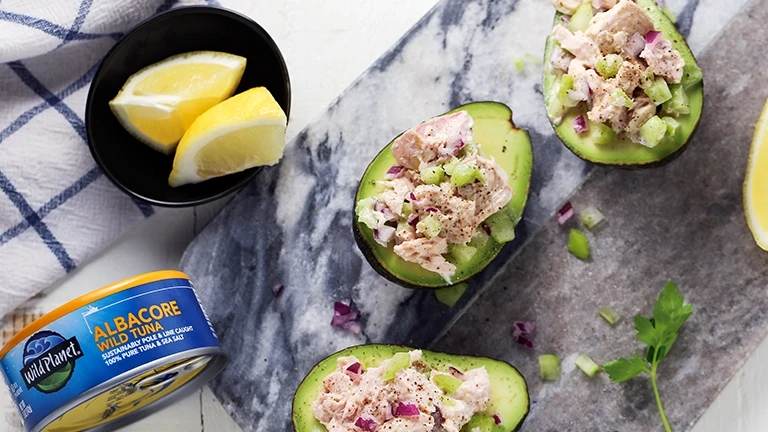 Ingredients
–OR–

1/2 cup nonfat Greek yogurt
1/2 cup mayonnaise
1 tsp fresh lemon juice
1/3 cup fresh celery, diced
1/4 cup red onions, diced
Ground black pepper to taste
SHOP ALL WILD PLANET PRODUCTS
Directions
Place the tuna with all of the natural liquid from the cans into a mixing bowl. Gently flake the tuna into small/medium size pieces, then lightly toss with the natural liquid to evenly blend. Reserve chilled.

Place Greek yogurt, mayonnaise, fresh lemon juice, diced celery, diced red onions and ground black pepper in a separate mixing bowl and stir.

Gently fold the Greek yogurt mixture into the reserved bowl of tuna to evenly combine.

Place in a covered container and refrigerate until ready to serve.

Try classic tuna salad served in avocado halves, in a sandwich or wrap, or on top of mixed salad greens!