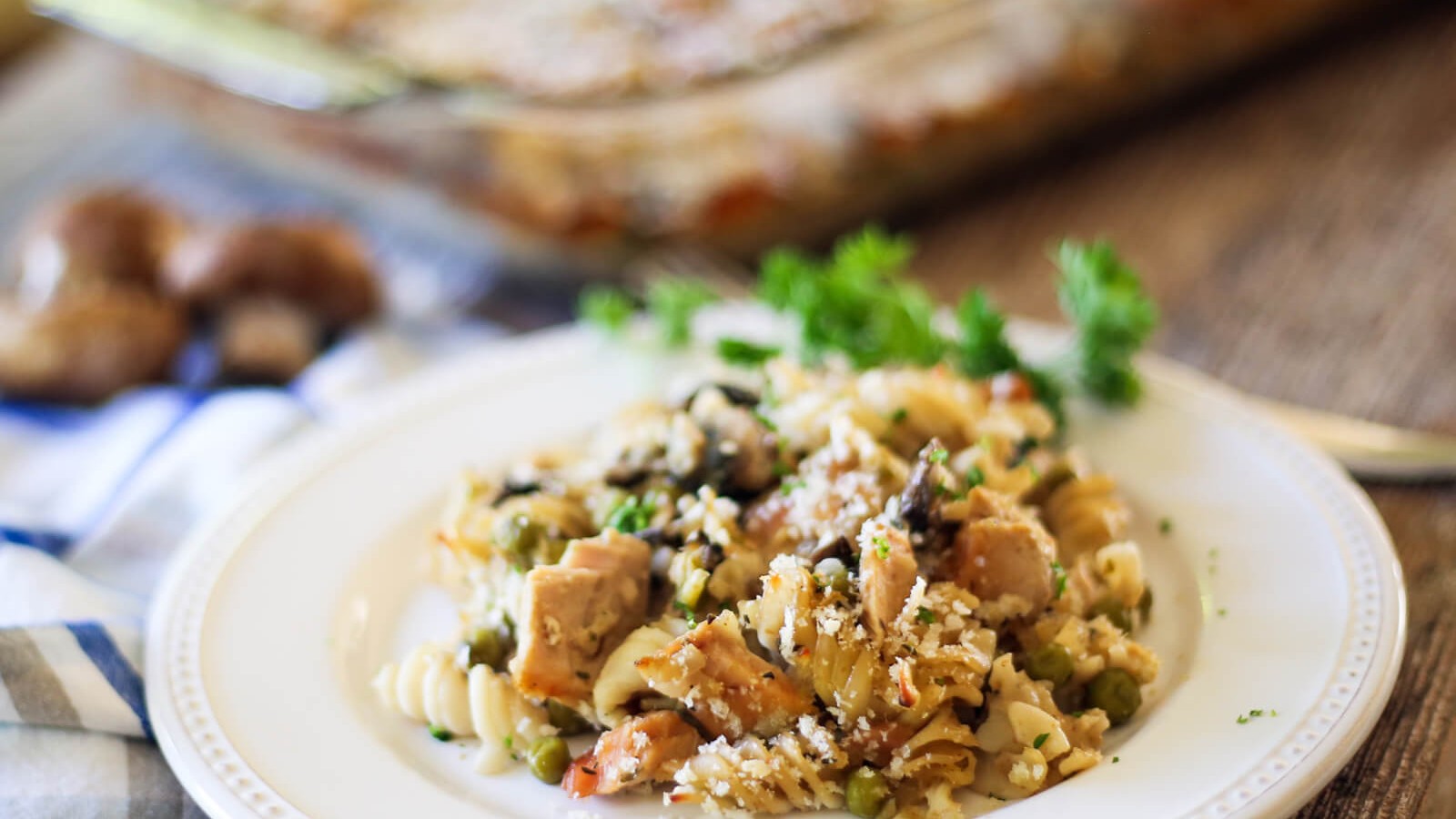 Ingredients
8oz rotini pasta
1 Tbsp olive oil
1 1/4 cups diced yellow onion
3 cloves garlic, minced
1/4 cup flour
1 1/2 cups chicken stock
1 1/2 cups milk
1/2 tsp salt
1/4 tsp fresh ground pepper
2 tsp Italian seasoning

–OR–

6oz sliced baby Bella mushrooms
1 cup frozen peas
2 Tbsp breadcrumbs
1/2 cup chopped sun dried tomatoes

1/4 cup chopped parsley
Directions
Preheat oven to 400 degrees F.

Cook the pasta according to packaging instructions, drain, and set aside.

Place olive oil in a large sauté pan, set to medium heat and sauté onion and garlic in pan for about four minutes, until onions are soft. Stir in the flour and cook for an additional minute. Pour in the chicken stock and thoroughly whisk.

Then, add the milk, salt, pepper, Italian seasoning, tuna, mushrooms and peas. Cook for about 5 more minutes, or until it reaches a simmer and the mushrooms are cooked.

Pour the mixture over the noodles and toss together.