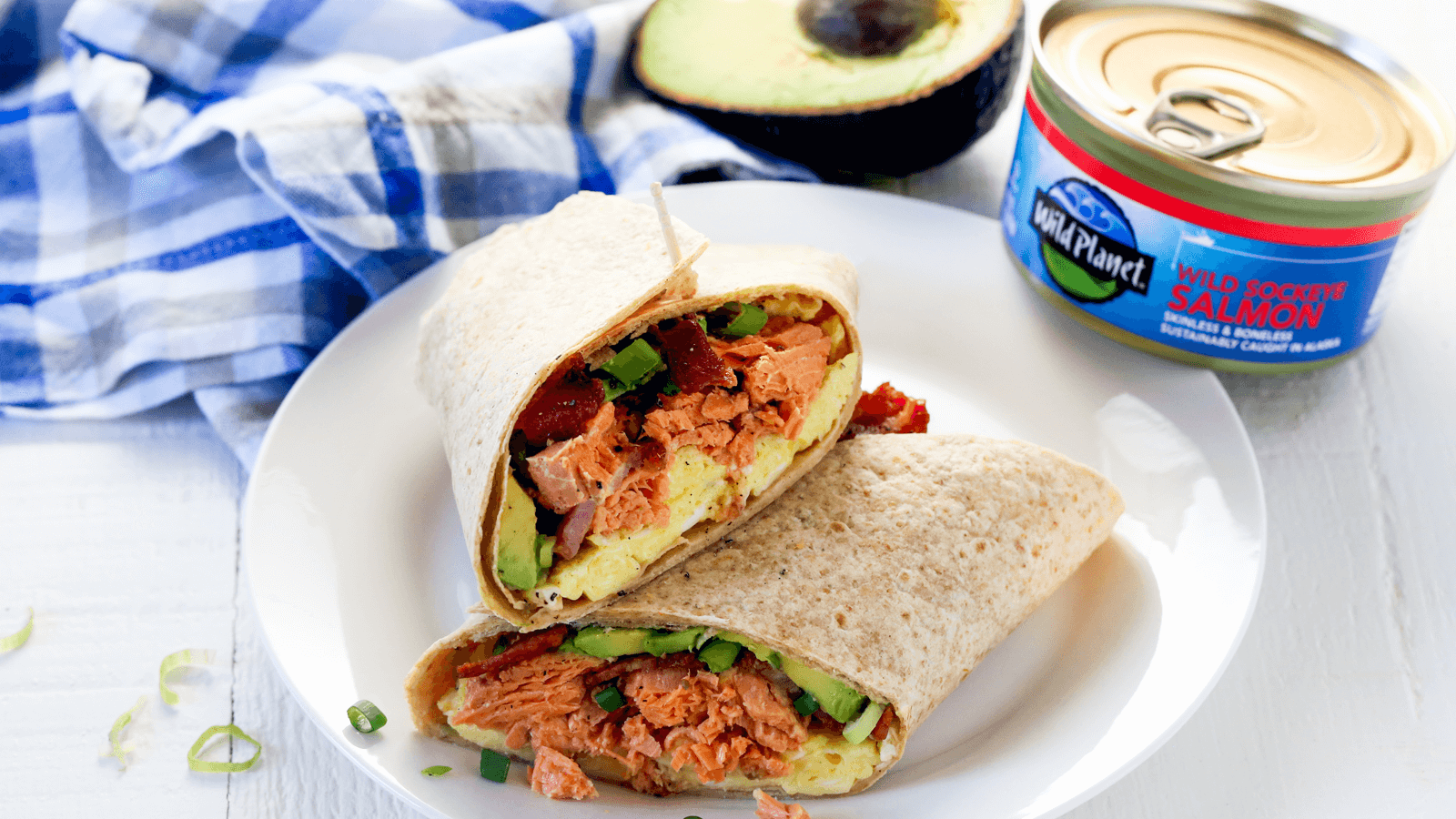 Ingredients
4 eggs
1/4 tsp salt
1 Tbsp olive oil
2 corn or flour tortillas
1 avocado, peeled, halved and sliced
1 green onion, chopped
4 slices cooked turkey bacon (optional)
Salt and pepper
Hot sauce
SHOP ALL WILD PLANET PRODUCTS
Directions
Whisk the eggs and salt in a bowl.

Heat the olive oil in a pan over medium-low heat and add the eggs, scrambling to cook as desired.

Remove from heat and divide between the two tortillas.

Divide Sockeye Salmon, avocado, green onion and turkey bacon (if using) between tortillas.

Season with salt and pepper; add hot sauce if desired.

Wrap up tightly and cut each in half.

Serve immediately.