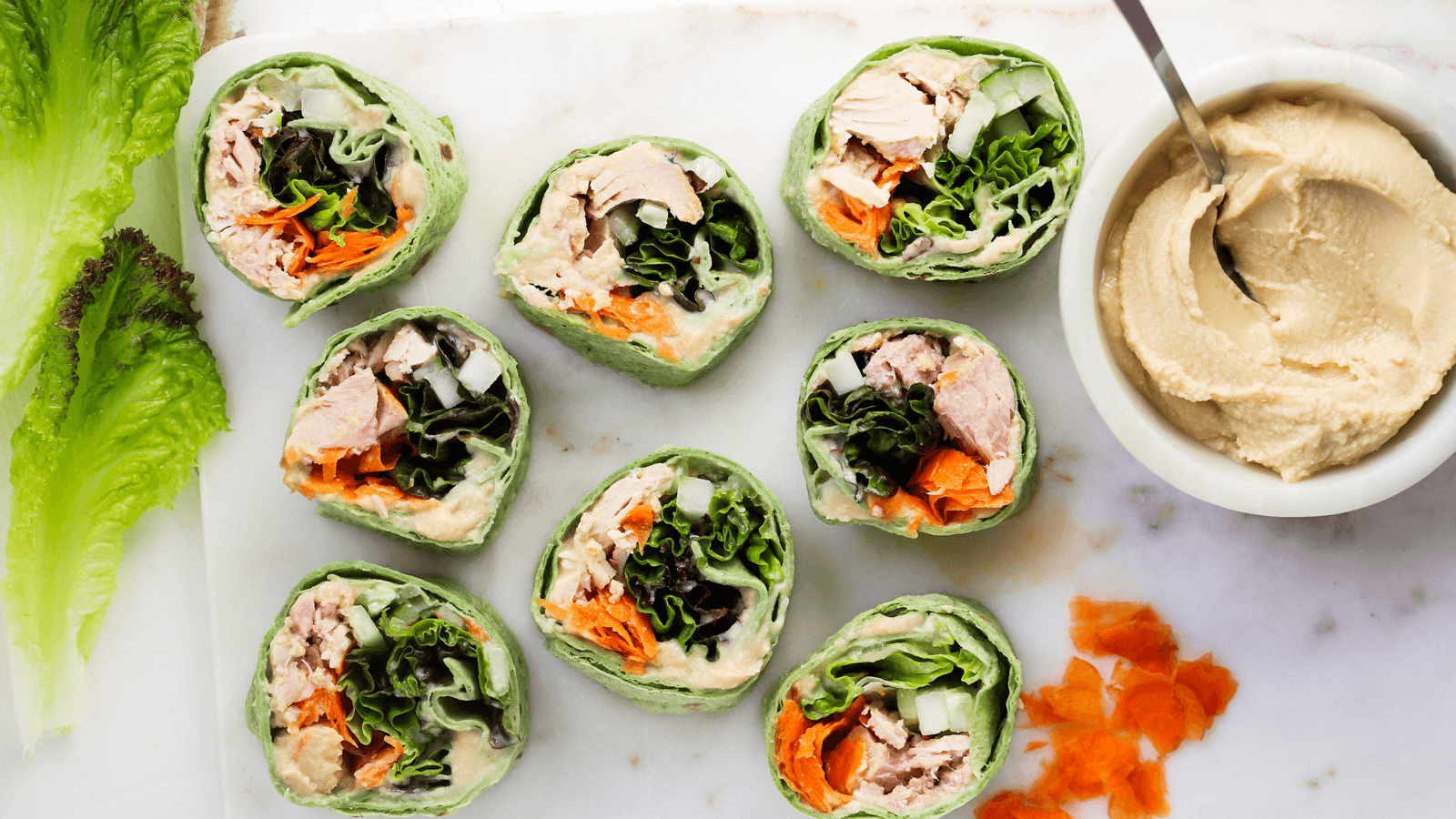 Ingredients
–OR–

3 Tbsp hummus
Squeeze of fresh lemon juice
1 medium flour tortilla
1/2 cup shredded carrot
1/2 cucumber, cut into sticks
Lettuce leaves
SHOP ALL WILD PLANET PRODUCTS
Directions
Place tuna and natural juices from the can into a bowl.

Flake with a fork and incorporate natural juices back into the tuna.

Stir in hummus and lemon juice.

Place tortilla on a work surface and spread tuna hummus mixture evenly over the tortilla.

Top tuna with shredded carrot, cucumber and lettuce.

Roll up tortilla and slice into pinwheels.