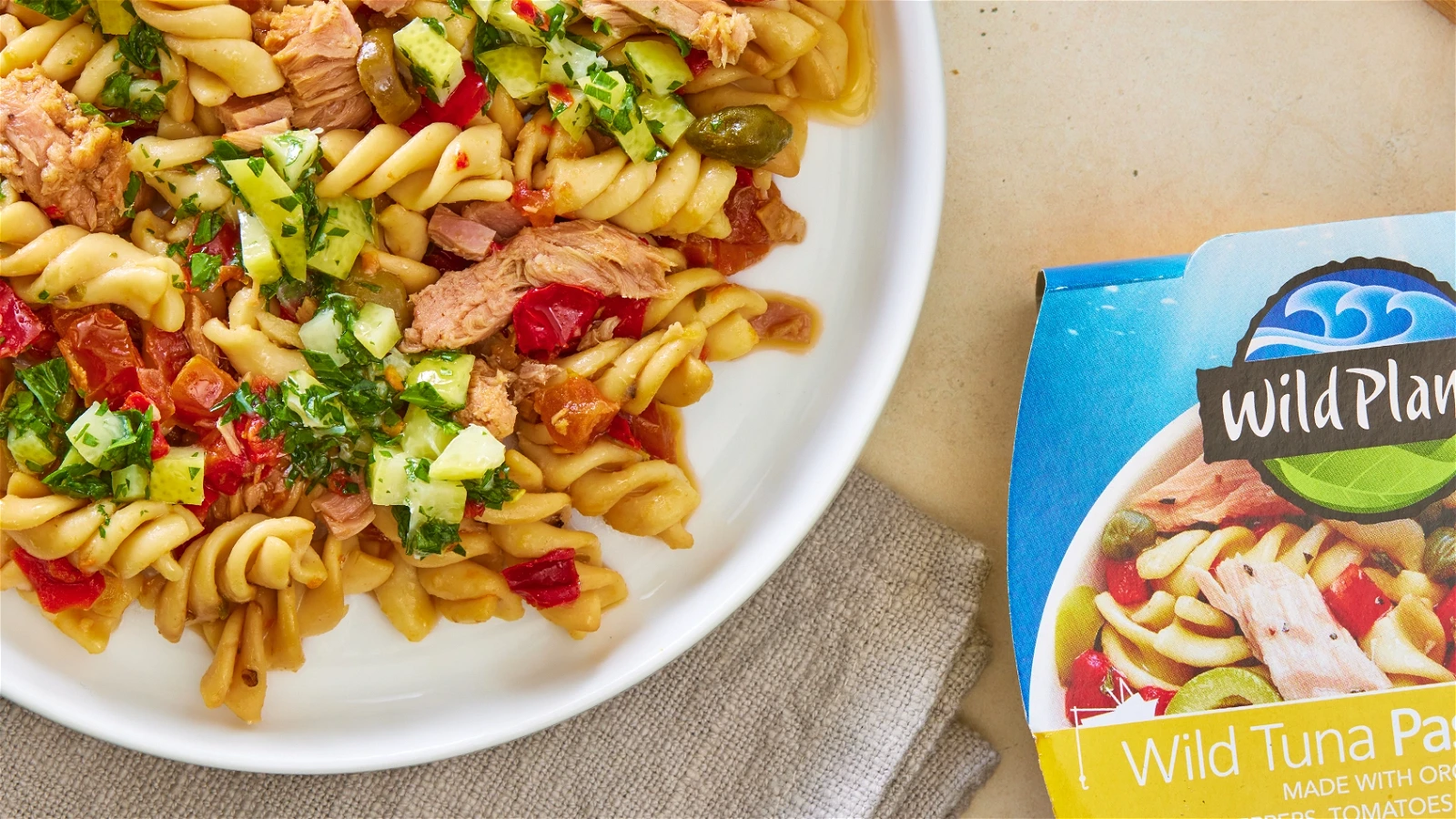 Ingredients
1 Lemon

1 tsp kosher salt

2 tsp sugar

1/4 cup olive oil

1 cup flat leaf parsley, finely chopped

1/8 tsp red chili flakes
SHOP ALL WILD PLANET PRODUCTS
Directions
Finely chop lemon by quartering lengthwise, remove seeds. Then finely chop rind, pith, flesh and all.

In small pot, unheated, combine the chopped lemon, salt and sugar.

Allow mixture to sit and macerate, about 5 minutes.

Cover the chopped lemons in olive oil and bring to a gentle simmer for 2-3 minutes.

Allow the warm lemon and oil mixture to cool.

In small bowl or jar, combine the preserved lemons with chopped parsley and chili flakes.

Serve gremolata over top of Wild Planet Wild Tuna Pasta Salad.