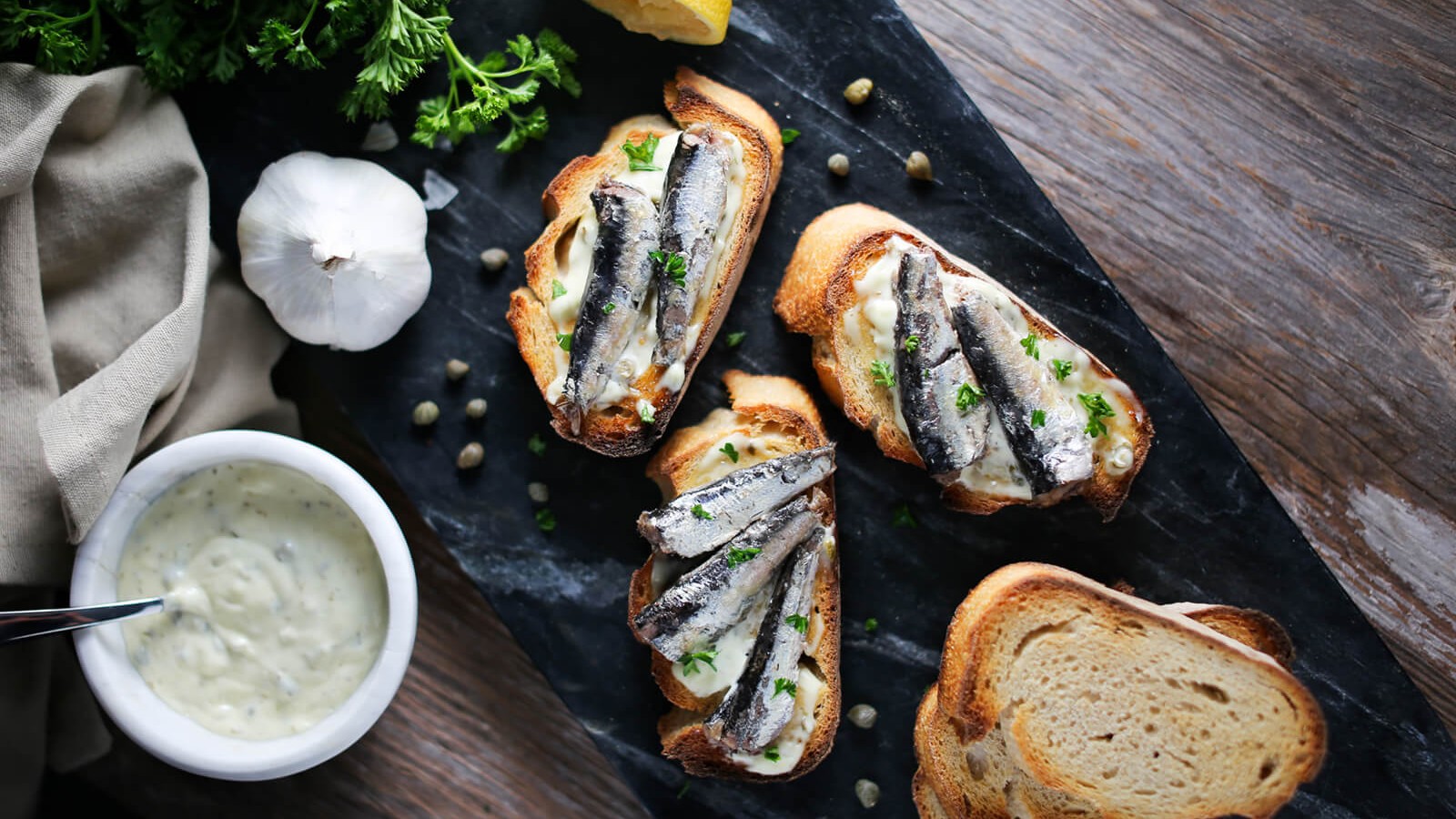 Ingredients
1/2 cup mayonnaise

1 Tbsp lemon juice

1 Tbsp chopped capers or Kalamata olives

1 clove garlic, minced

2 Tbsp extra virgin olive oil

Salt and pepper to taste

6-8 thin slices of good, crusty bread (such as ciabatta)

1 clove garlic, peeled & left whole

–OR–

Fresh chopped parsley for garnish
SHOP ALL WILD PLANET PRODUCTS
Directions
Whisk together mayonnaise, lemon juice, capers/olives, minced garlic clove and extra virgin olive oil in a small bowl. Season with salt and pepper and set aside.

Toast bread slices until lightly golden brown. Gently rub peeled, whole clove of garlic on tops of bread slices.

Spread a small amount of lemon aioli mixture on each bread slice.

Place 1-2 white anchovies onto each slice of bread and garnish with fresh parsley.