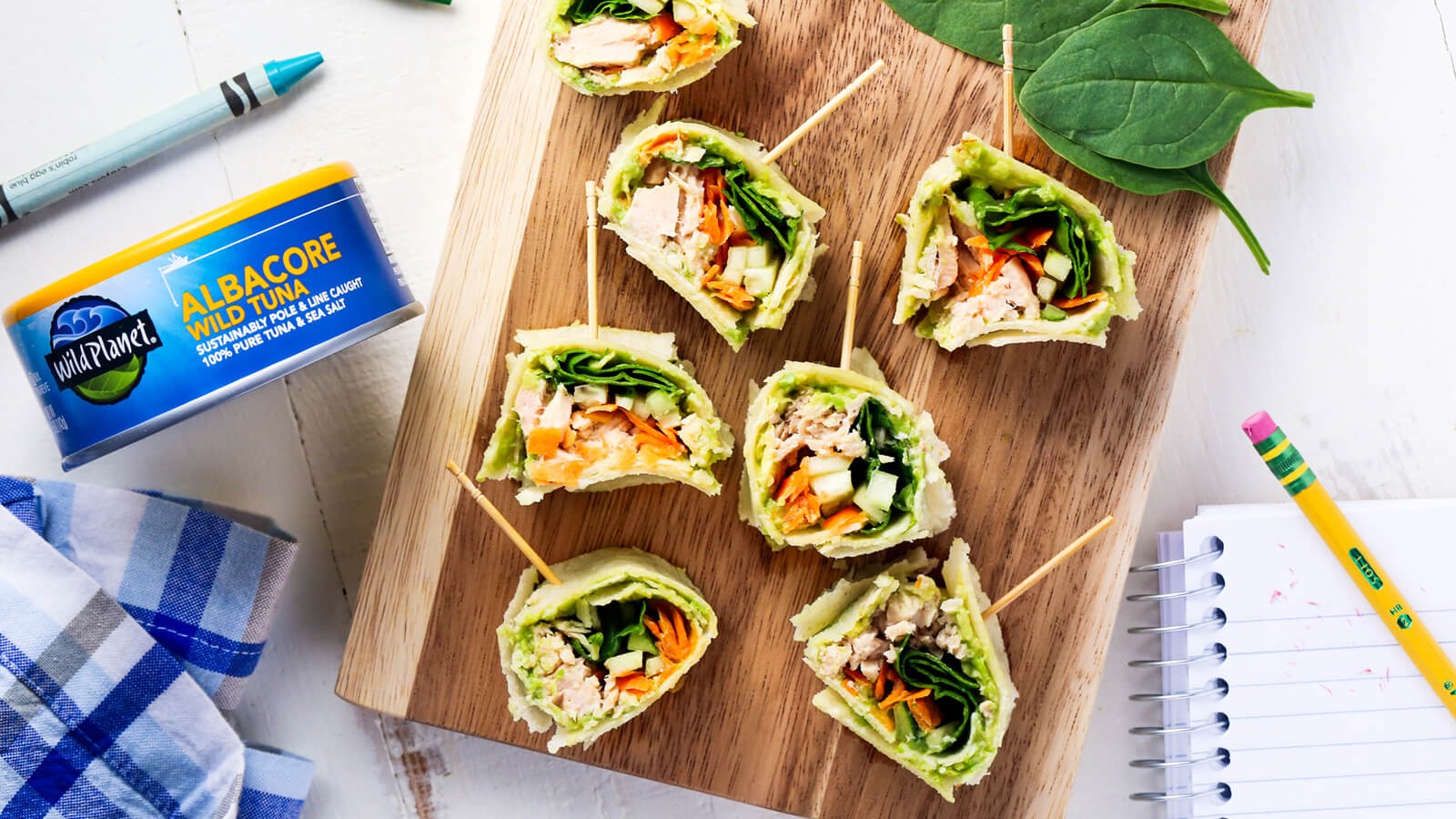 Ingredients
Choice of either 1 avocado, mashed or 4 Tbsp hummus
2 flour tortillas or gluten free wraps
Juice of 1 lemon
1 cup spinach
1/2 cup shredded carrots
1/2 cup thinly sliced cucumber
SHOP ALL WILD PLANET PRODUCTS
Directions
Separate and spread an equal amount of either the mashed avocado or the hummus onto the two tortillas/wraps.

Break up the Albacore Wild Tuna in a bowl and reincorporate the juices.

Add the lemon juice and mix.

Towards one end of each tortilla/wrap, layer an equal amount of spinach, carrots and cucumber in a row.

Roll up each tortilla/wrap tightly and cut into 1/2 inch - 1 inch slices.

Secure each with a toothpick, if desired.