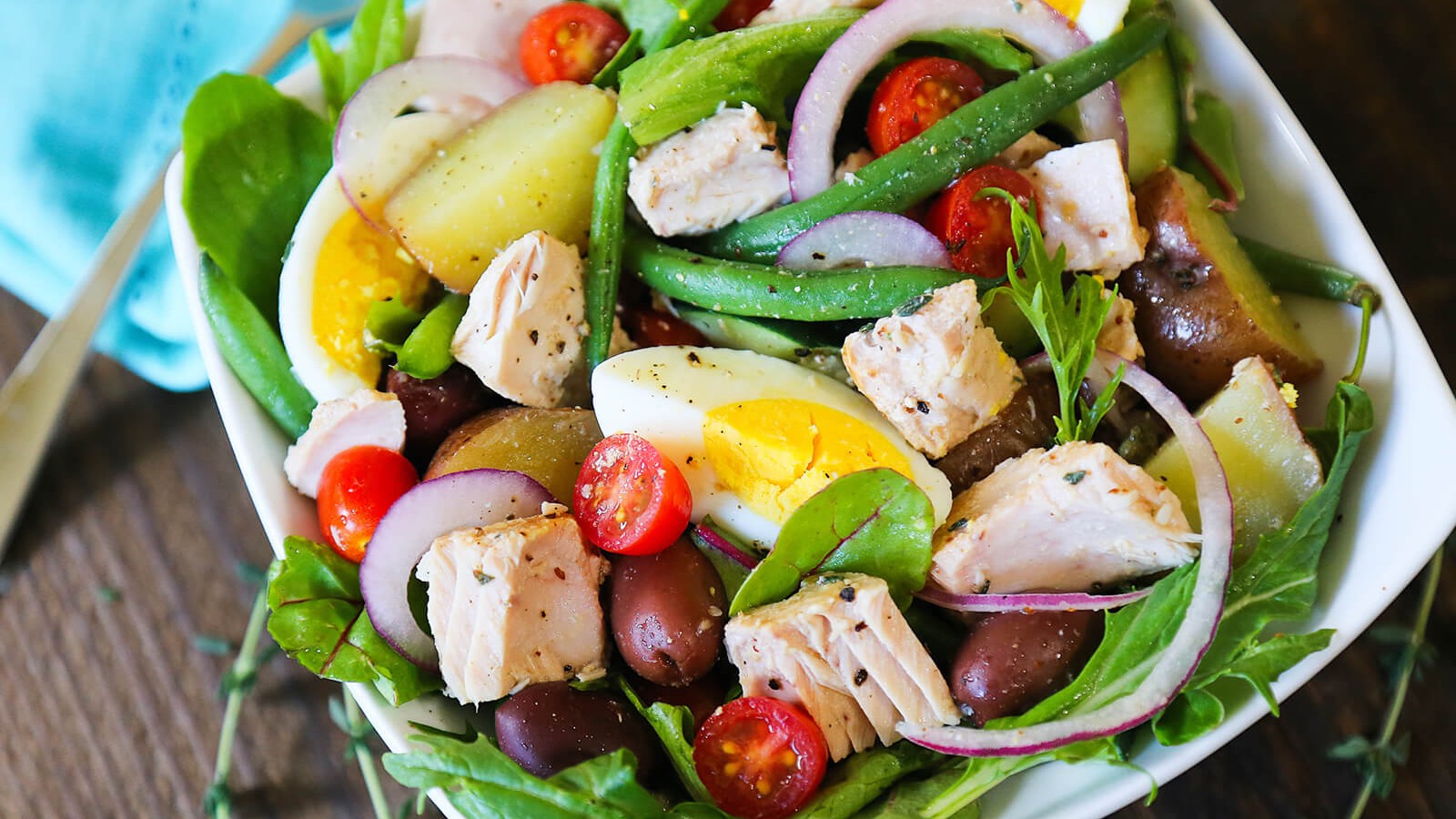 Ingredients
–OR–

6 small red potatoes, quartered, steamed and cooled
12 fresh green beans, halved, steamed lightly and cooled
1/2 cup grape or cherry tomatoes, halved
2 Tbsp capers, drained
1/2 cup chopped cucumber
1/2 cup Nicoise or other olives
1/4 cup thinly sliced red onion
4 Tbsp olive oil
2 Tbsp red wine vinegar
1 tsp Dijon mustard
1 tsp fresh chopped thyme, basil, parsley or dill
Mixed salad greens
2 hard boiled eggs, sliced into 1/4" thick slices

Sea salt and pepper
SHOP ALL WILD PLANET PRODUCTS
Directions
Place tuna and juices from the can into a large bowl.

Flake tuna with a fork to separate into bite size pieces.

Add steamed potatoes, green beans, tomatoes, capers, cucumbers, olives and red onion, mix to combine.

Whisk together olive oil, vinegar, Dijon mustard and herbs to create a vinaigrette.

Pour over tuna mixture and mix lightly.

Arrange salad greens on two plates, top with tuna mixture and garnish with hard boiled eggs.

Season with sea salt and pepper.