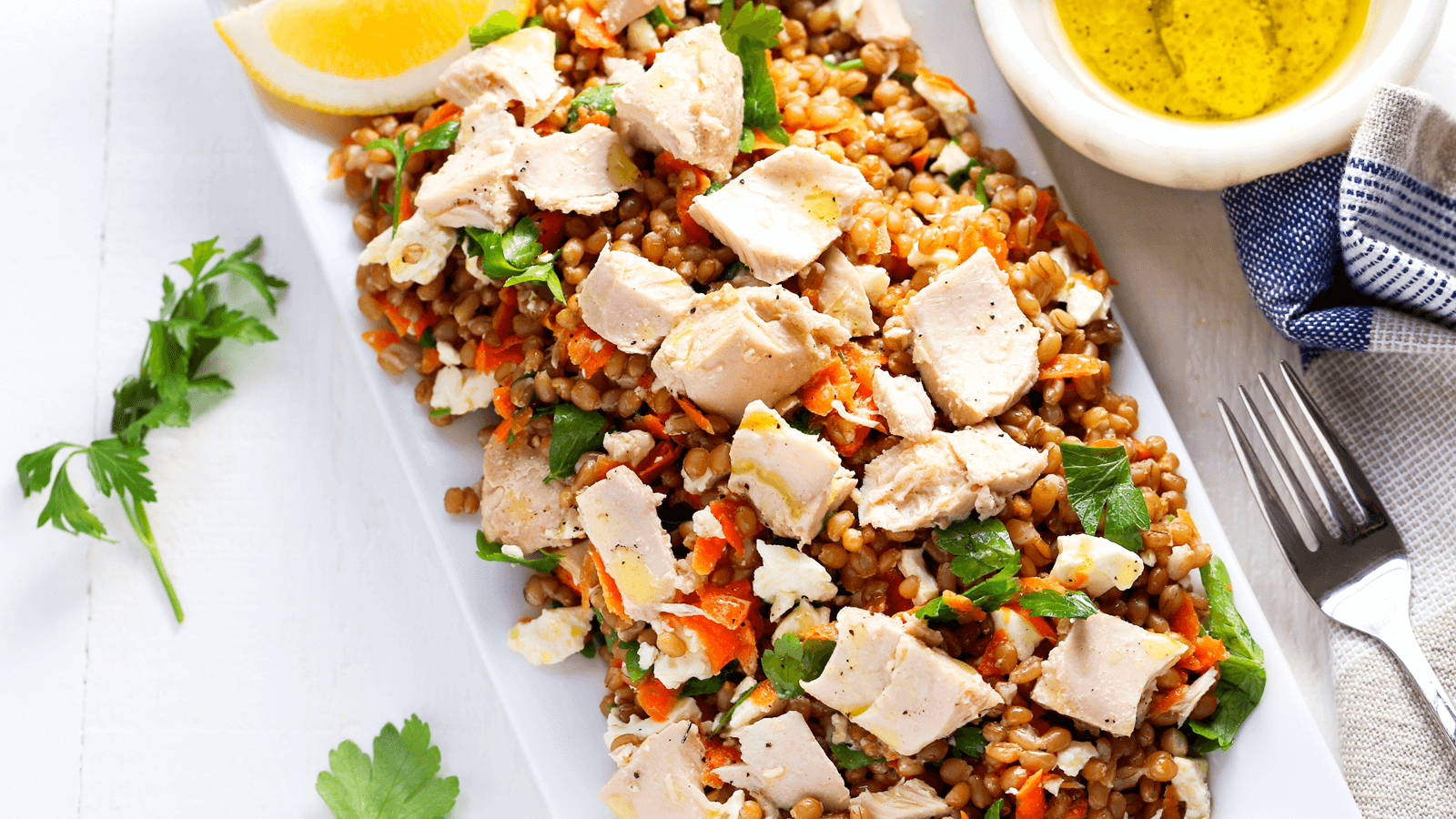 Ingredients
–OR–

2 cups cooked wheat berries, cooled to room temperature
1/2 cup shredded carrots
1/2 cup crumbled feta cheese
1/2 cup chopped parsley
4 Tbsp extra virgin olive oil
2 Tbsp fresh lemon juice
1 tsp Dijon mustard

Salt and pepper, to taste
SHOP ALL WILD PLANET PRODUCTS
Directions
Place tuna and natural juices from the can into a bowl.

Flake tuna with a fork into bite size pieces and stir to incorporate the juices back into tuna.

Add wheat berries, carrots, feta cheese and parsley and mix gently to combine all ingredients.

Place the extra virgin olive oil, lemon juice and Dijon mustard in a small bowl.

Whisk to combine; season with salt and pepper.

Pour over salad and toss lightly.