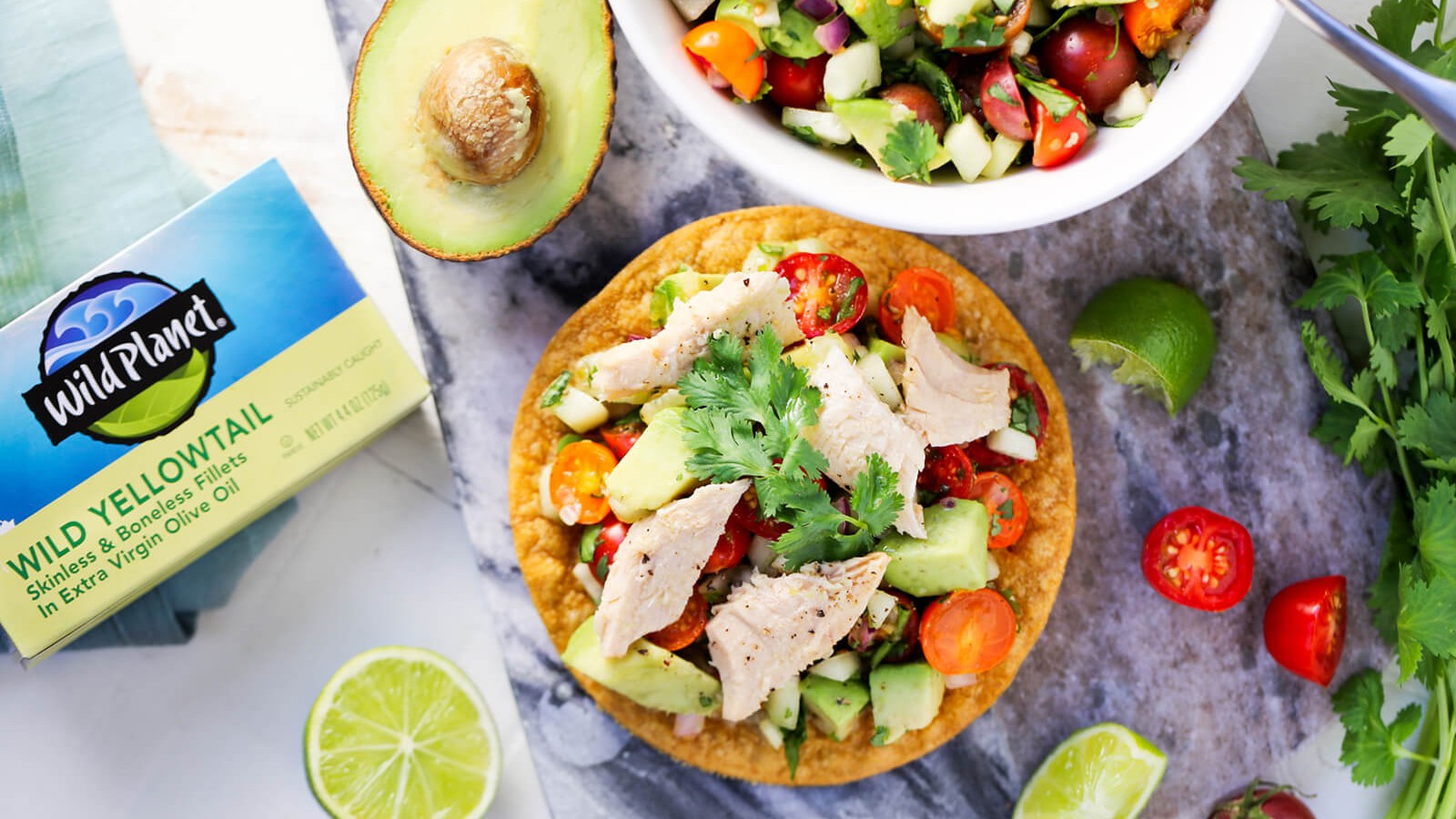 Ingredients
3 small corn tortillas
1 Tbsp olive oil
1 cup cucumber, peeled and diced
1 small jalapeno, seeds removed and diced
1 cup cherry or grape tomatoes, halved
2 Tbsp red onion, diced
2 Tbsp cilantro, chopped (plus extra for topping)
1 avocado, diced
1/2 lime, juiced
Freshly ground black pepper
Directions
Preheat oven to 400 degrees.

Brush corn tortillas with the olive oil and bake for 4 minutes on each side.

In a bowl, mix together cucumber, jalapeno, tomatoes, red onion, cilantro, avocado, and lime juice until combined.

Top baked tortillas with mixture.

Place yellowtail fillets on top.

Add freshly ground black pepper to taste and a sprig of cilantro.