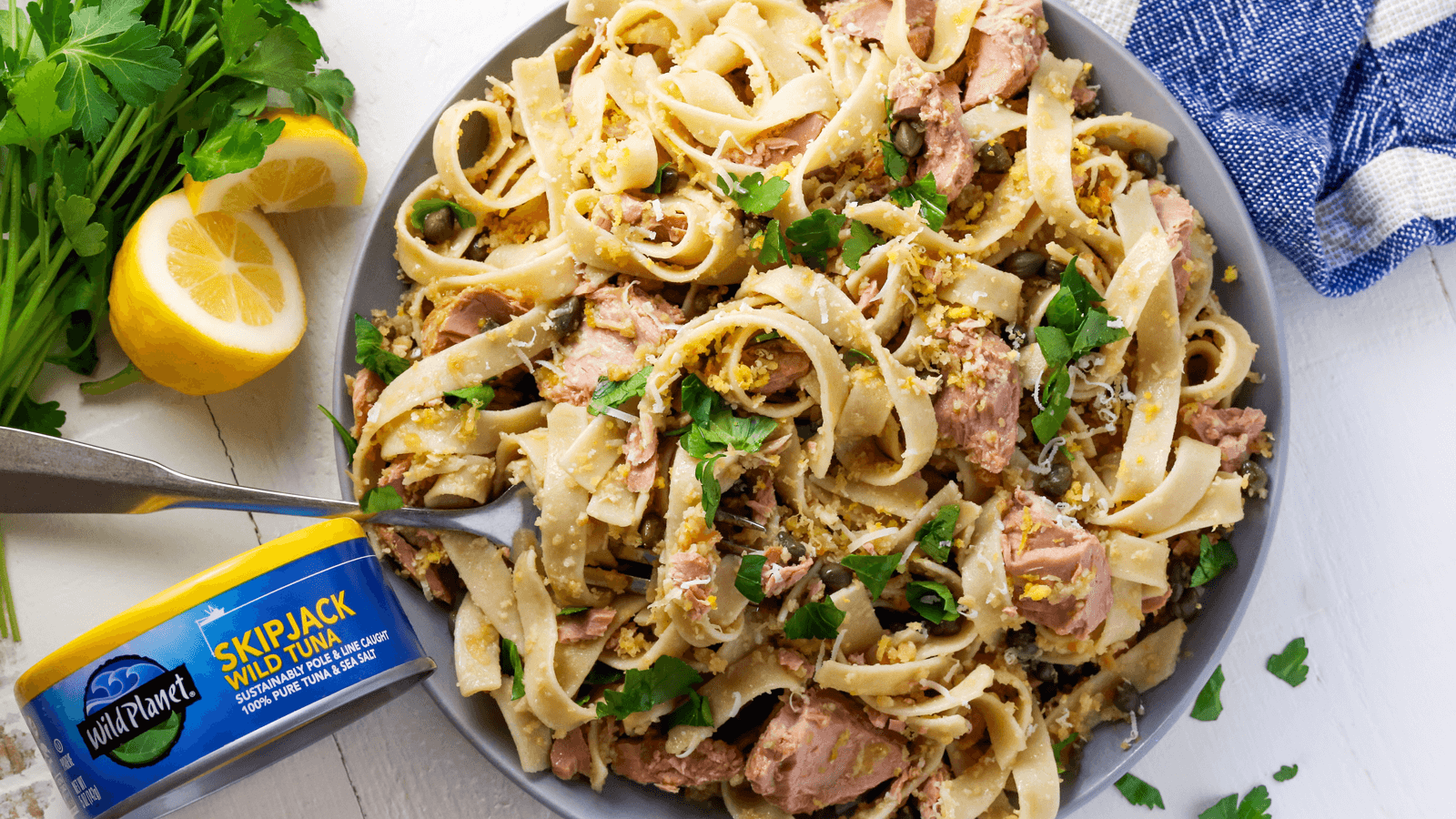 Ingredients
–OR–

5oz pasta of your choice
1 Tbsp olive oil
1 clove garlic, minced
1/4 cup panko bread crumbs
1 Tbsp capers
1 lemon, juice and zest
1/2 cup fresh parsley, chopped
2 Tbsp parmesan cheese, grated
SHOP ALL WILD PLANET PRODUCTS
Directions
Place tuna and natural juice from the can into bowl.

Flake tuna into bite-size pieces with a fork and mix gently to incorporate juice.

Cook the pasta according to package directions.

Drain and set aside. In pan over medium heat, add olive oil, garlic, and panko bread crumbs. Sauté, stirring lightly, until garlic and bread crumbs start to brown.

Add tuna, capers, and juice of one lemon to the mixture in the pan.

Cook until the tuna is heated through.

Add pasta and toss well, adding more olive oil as desired.

Plate and garnish with parsley, lemon zest, and grated parmesan cheese.