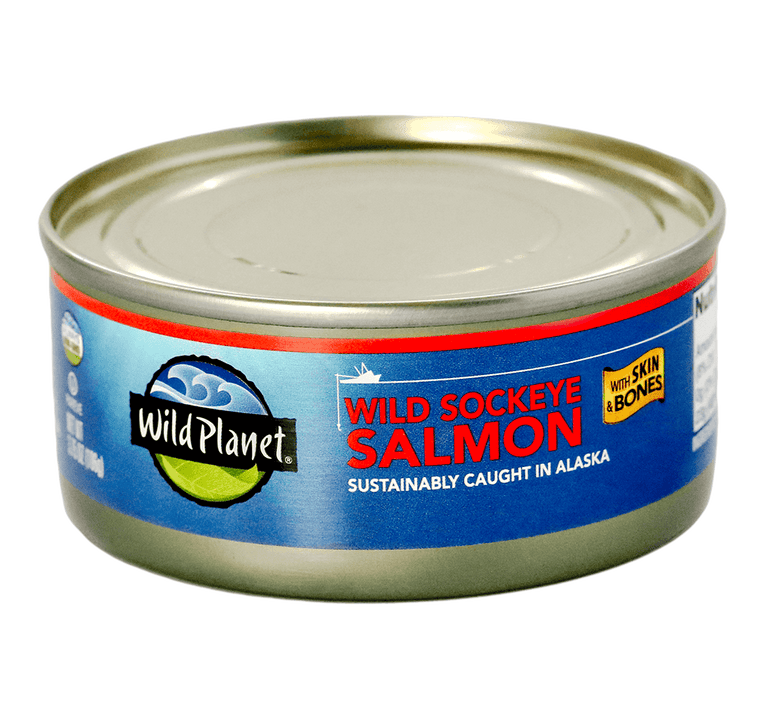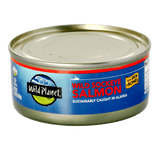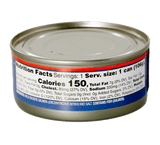 Wild Sockeye Salmon with Skin & Bones
3.75oz Can
Single-species drift net and set net. FADs* are never used.
*Fish Aggregating Devices (FADs) are man-made objects that attract fish often outside of the targeted species causing unintentional bycatch.
Ingredients: Sockeye salmon (Oncorhynchus nerka) and salt
This Salmon is harvested in the Northeast Pacific Ocean, working with small-scale fishing families in Alaska and British Columbia.
High Quality Canned Wild Sockeye Salmon
Our sockeye salmon fillets containing skin and bones are canned with a touch of salt. Including the skin and bones maximizes the usage of the salmon's natural resources as well as its flavor and nutritional potency.
Cooked just once to retain their natural juices, these sockeye salmon fillets are deep red in color and deliver exceptional taste and texture.
Nutrition

1
3.75oz (106g)
150
7g (9% DV)
1.5g (8% DV)
0g
80mg (27% DV)
330mg (14% DV)
0g (0% DV)
0g (0% DV)
0g (incl. 0g Added Sugars, 0% DV)
23g (46% DV)
120% DV
15% DV
0.4mg (2% DV)
261mg (6% DV
1431mg
Shipping & Returns

For one-time purchases, an order threshold of $75 is required for free shipping. Orders below the threshold will have a $10 flat rate shipping fee added. For all Subscribe & Save orders, customers will always receive free shipping within the continental U.S.

If you are not entirely satisfied with your purchase, the product can be returned within 30 days of the original purchase of the product. A new product may be exchanged for another product or returned for a refund. You will need to contact our Customer Service team before sending the product back to us. Unfortunately, sale items cannot be refunded. Only regular price items can be refunded. For more details, please view Our Policies.
Mary Mac G.

Verified Buyer

Great for stir fry!

While skin and bones aren't my pick for sandwiches, the less expensive skin and bones product is perfect for stir fry. Love this product!

Gregory L.

Verified Buyer

Winston R.

Verified Buyer

Sockeye Salmon Delivery.

I always eat canned fish with skin and bones............(for thr Omega 3 fats and Calcium ) and I am happy with this delivery.

Raymond L.

Verified Buyer

Salmon skin & bones

This is a really good buy. I never understood why some people don't want to eat the skin and bones of fish -- it just adds to the taste and texture. With canned fish, it's really the best way to maximize the flavor, value and benefits of seafood.

Delicious!!

Wonderful!! But I'd love my small cans even more if they came with flip tops :)
Reviews Loaded
Reviews Added