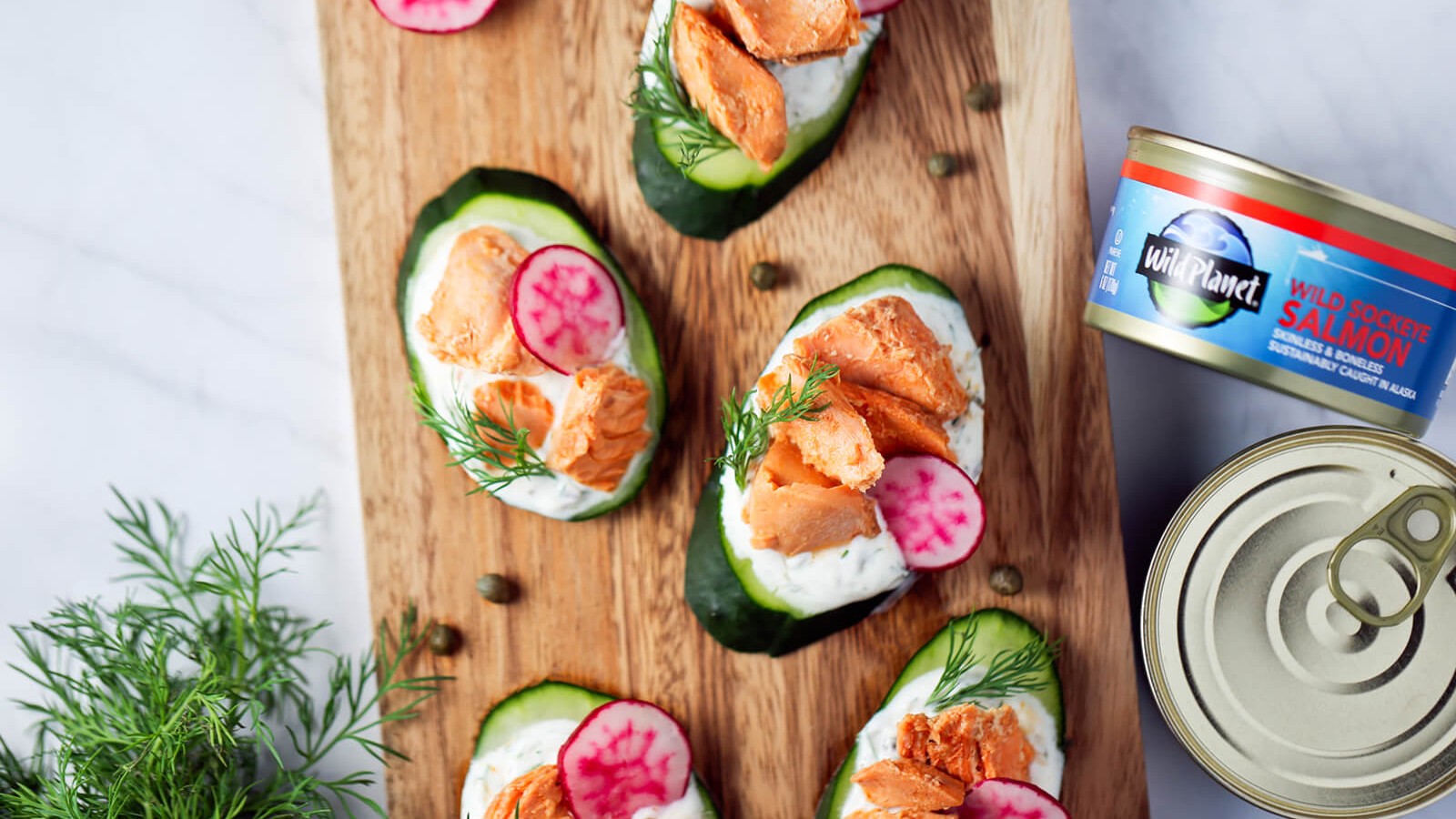 Ingredients
1/2 cup plain Greek yogurt
2 Tbsp capers, roughly chopped
2 Tbsp chopped dill, plus extra sprigs for garnish
1 cucumber, cut into 1/4 inch slices
1 radish, thinly sliced into rounds
Fresh lemon juice
Freshly ground black pepper
Directions
In a small bowl, mix together the Greek yogurt, chopped capers, and chopped dill.

Place a small dollop of the Greek yogurt mixture onto each cucumber slice.

Empty the Wild Planet Wild Sockeye Salmon into a bowl and lightly flake with a fork.

Place salmon pieces onto each prepared cucumber slice and top with a sprig of dill, a radish slice, a squeeze of lemon and some freshly ground black pepper.